oDynamo
MagneSafe® Hybrid Insertion Reader, OEM Payment Hardware for Magnetic Stripe and EMV Chip Cards
C-Store and Gas Station - EMV Upgrade Kit
MagTek's OEM Solutions team is here to you help you meet the EMV compliance deadline and assist in other self-service kiosks and payment systems for your convenience store customer's. Couple oDynamo with the DynaWave module for added contactless acceptance.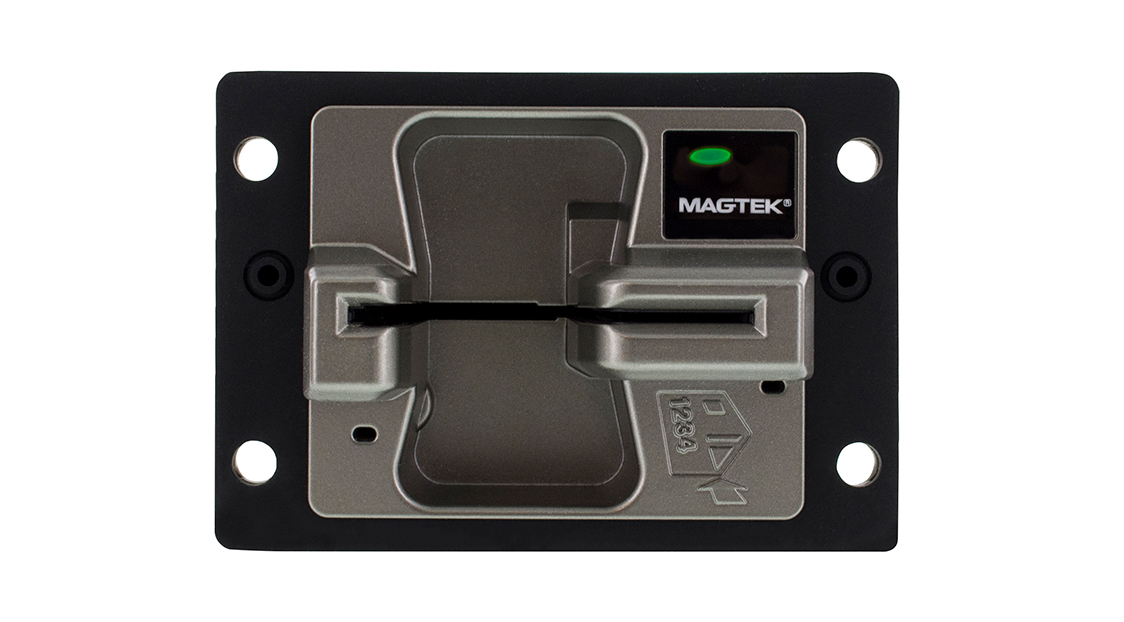 Rugged OEM Insertion Reader Ready for all Environments
The sealed chassis is designed to be impervious to liquid and other harsh environmental elements, making it an ideal solution for gas pumps, ATMs, and vending machines. Ultimate system design flexibility makes it ideal for a variety of unattended payment terminals.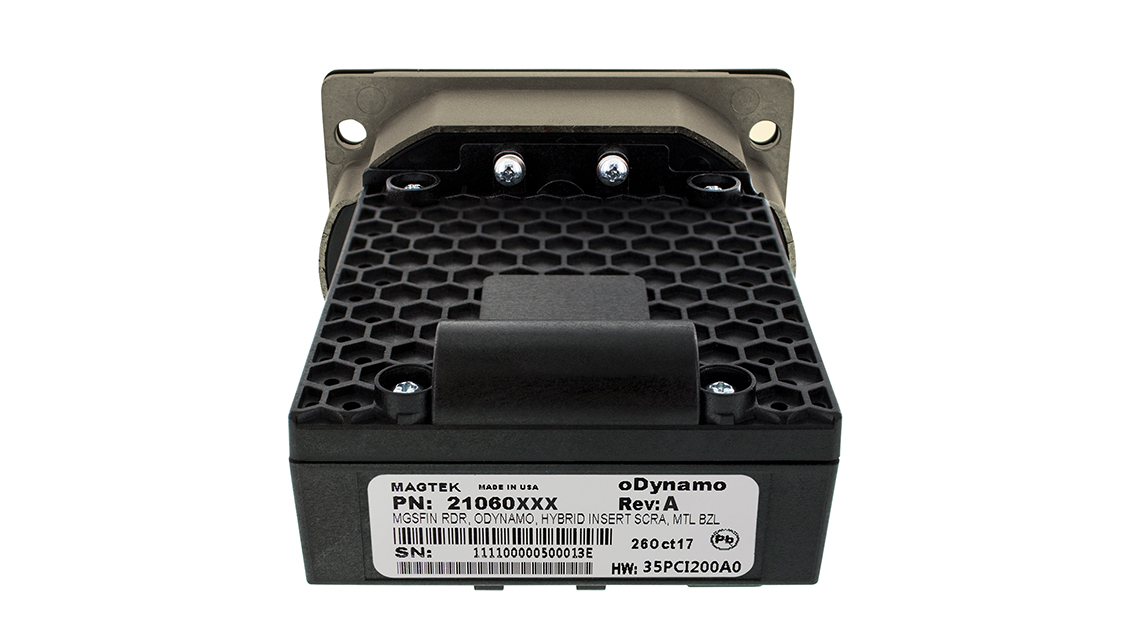 Insertion Card Reader Engineered for Reliability
oDynamo withstands a wide range of operational conditions and supports multiple communication protocols. Two onboard USB ports allow for connecting to a USB host, as well as a variety of devices and associated displays.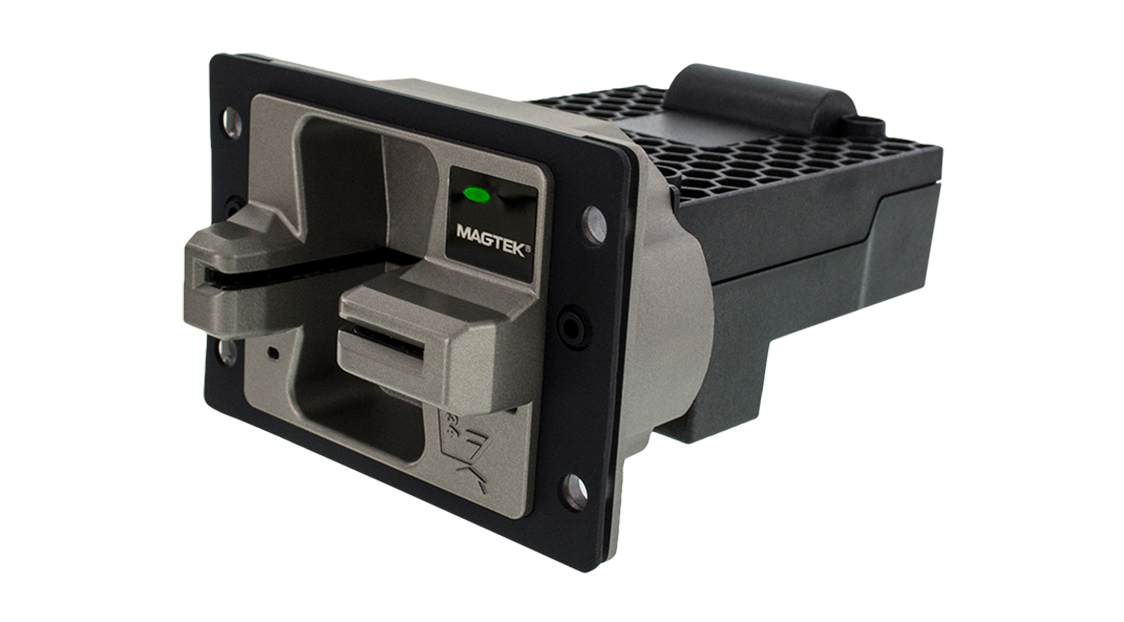 Keep business moving
From rental bike kiosks, to train station ticketing, and petrol payments, oDynamo is a robust reader ready to keep your customers on the move.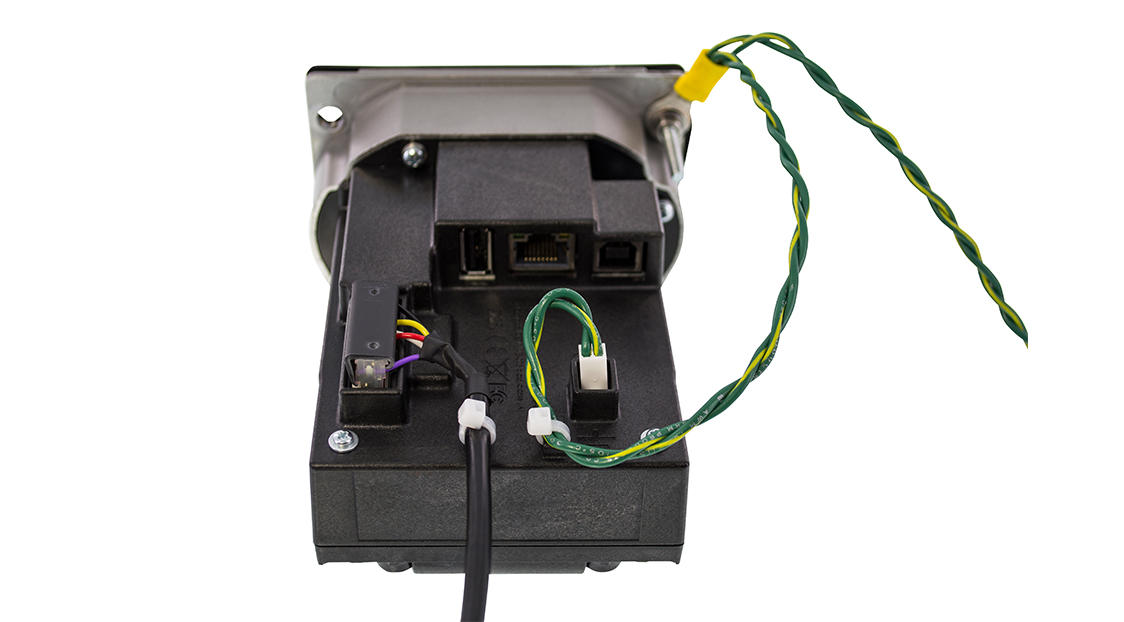 Insertion EMV Chip and Magstripe Built for Fast and Reliable Reading
oDynamo is a secure insertion card reader that is built to be durable and flexible. oDynamo allows for fast, reliable, and secure reading of magnetic stripe and chip card data from cards that meet the ISO 7810, 7811, and 7816 specifications.
Payment methods
Magnetic stripe reader (SCRA)

Triple Track (TK1/2/3);
Bidirectional read ISO 7810, 7811; AAMVA driver licenses

YES 6 ips to 60 ips
EMV chip contact

EMVCo L1 and L2 ISO/IEC 7816

YES
EMV contactless

EMVCo L1 and L2, EMV Level 1 /C-2/C-3/C-4/C-5 ISO/IEC 18092, ISO/IEC 14443 (Type A/B)



NA


Contactless capability can be added by way of

DynaWave.

NFC contactless / mobile wallets

ISO/IEC 18092, ISO/IEC 14443 | (Type A, Type B) C-1/ C-6/C-7 D-PAS®, PayPass™, payWave®, ExpressPay®, Apple Pay®



NA


Contactless capability can be added by way of

DynaWave.
Reliability and Operation
| | |
| --- | --- |
| MSR / SCRA insertions | 500K |
| EMV insertions | 500K |
| Memory | Non-volatile |
| Status indicators | General Status LED (Red/Green/Amber) |
| Device Compatibility | RS-232 host devices |
General
Connection Method

RS-232 Serial
Ethernet
USB Device
USB Host

Wireless

(Frequency 2.4 MHz)

NA
Interface

USB
Ethernet
RS-232
TIA232F serial interface specification

Display
NA
Secure Key Pad
External USB PCI PED connection
Web services
Magensa Services
Electrical
Battery
NA
Power

Power input: 1A at 24VDC on RS-232 port
Power output: 500mA at 5VDC USB port
Multiple grounding options
Security and Certifications
PCI PTS 5.X, SRED

For Use In PCI-DSS And PCI P2PE Environments

Click here.
Compliance

(FCC, CE, UL)

YES & EMV L1 and L2 certified
Optional PIN Pad is PCI PTS 5.x Certified
Secure Card Reader (SCR) with SRED

Data protection 3DES encryption;
DUKPT key management
PCI SRED
Unique, non-changeable device serial no.
YES
Tamper
Evident, resistant and responsive
Mechanical
Dimensions

L x W x H or L x W x D

5.52 x 3.94 x 2.80 in.
(140.2 x 100.1 x 71.1 mm)
Weight
1.6 lbs. (0.73 kg)
Mount/Stabilizer

Solution-specific enclosure using nuts on threaded studs/screws.
Horizontal or vertical card insertion slot orientation.
Compatible with EVA EPS 1.1 for UPOS hole patterns.

Vibration resistance
Resists 5Hz to 50Hz sinusoidal vibrations at 10 m/s2 on all axes
ESD protection
8 kV
Vapor Resistance

Test Gasoline-96 RON (Reference Gasoline)
Reference Fuel C
Diesel 2007
Emission Certification Fuel (Reference Diesel)
E10
E25
E85
M15
Road-Use Diesel
Road Use Unleaded
Environmental
| | |
| --- | --- |
| Operating temp | Operating temp -22°F to 158°F (-30°C to 70°C) |
| Operating humidity non-condensing | 10% to 90% |
| Storage temp | -40°F to 158°F (-40°C to 70°C) |
| Storage humidity non-condensing | 10% to 90% |
View Support Resources for this product: