DynaDip
Hybrid insert secure card reader authenticator makes upgrading your magstripe reading solution easier. Ready for indoor vending, self-service, gaming, laundromat, and other unattended applications.
Engineering Easier Solutions for Chip Card and Magstripe Readers
Using the same basic form factor and bezels as our P-Series secure card reader authenticator (SCRA), we have added contact EMV chip card reading technology without adding to the overall device footprint or changing its mounting points.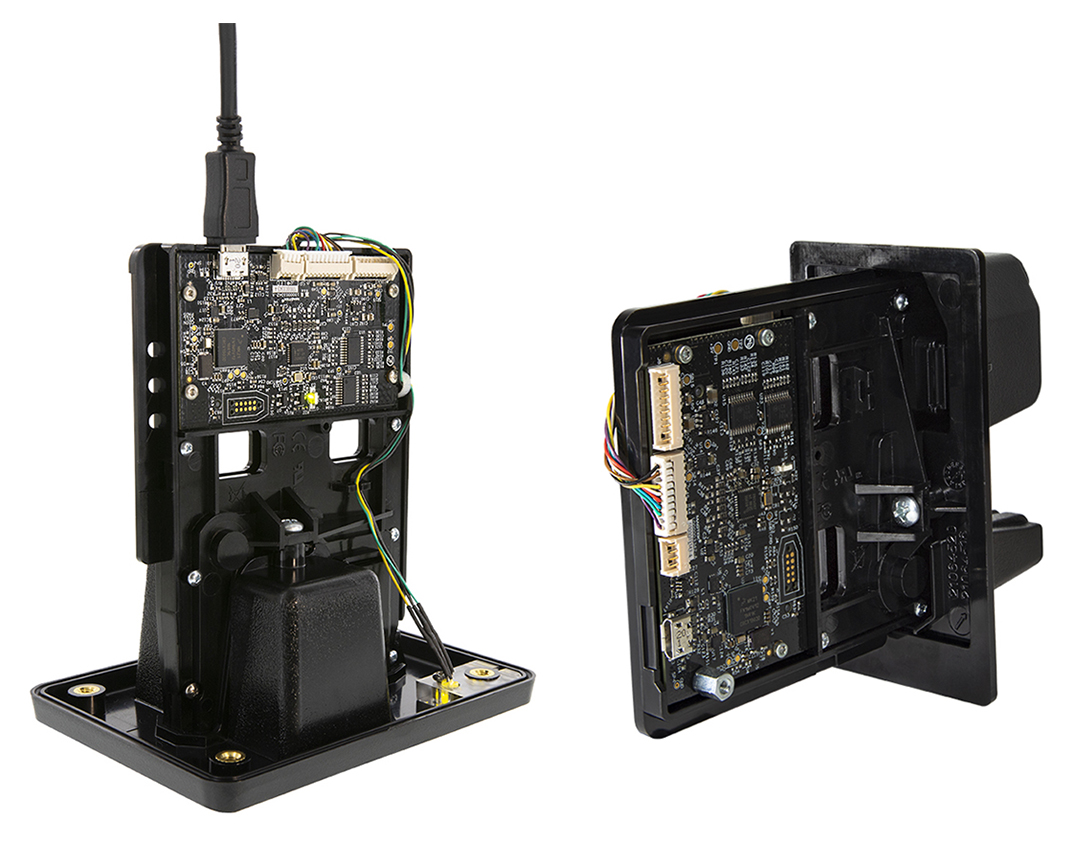 Delivering OEM Custom Combination Solutions
DynaDip combines a 3-track magnetic stripe secure card reader authenticator with contact EMV chip card reading in a small form-factor. Add the contactless EMV/NFC capability with DynaWave, and you have one of the most secure and flexible hybrid card reading solutions in the market today. Talk to an OEM representative and see what custom housing we can build.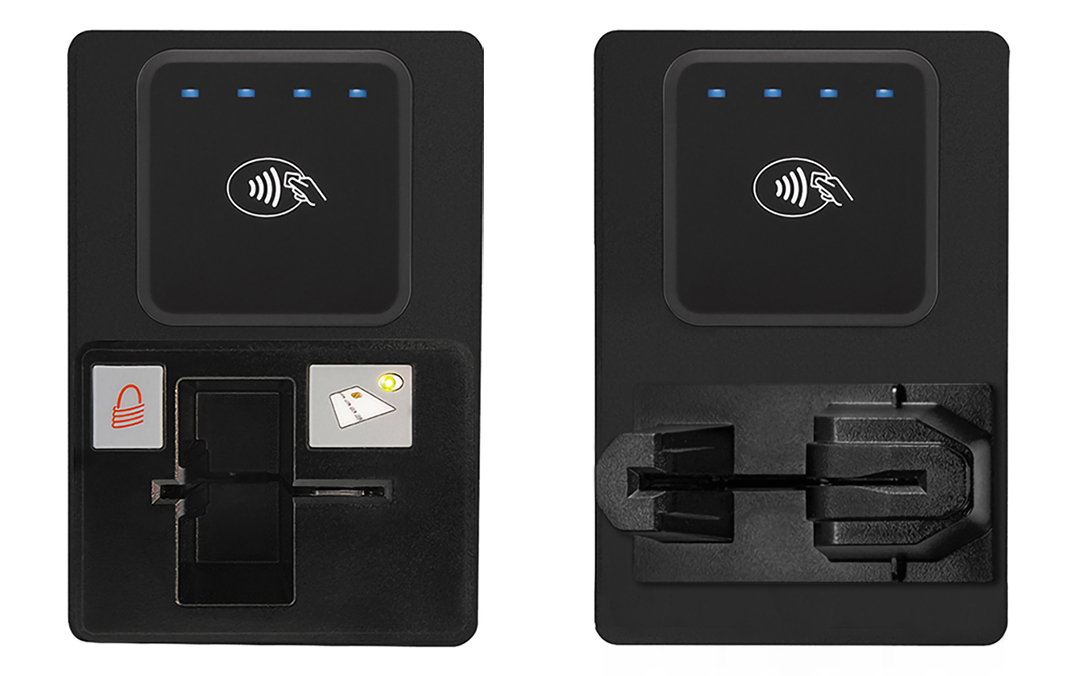 Built for Easier Integration into Payment and Access Solutions
DynaDip is supported with a variety of software developer kits (SDKs), application program interfaces (APIs), and Magensa Web Services that make integration easier and more secure.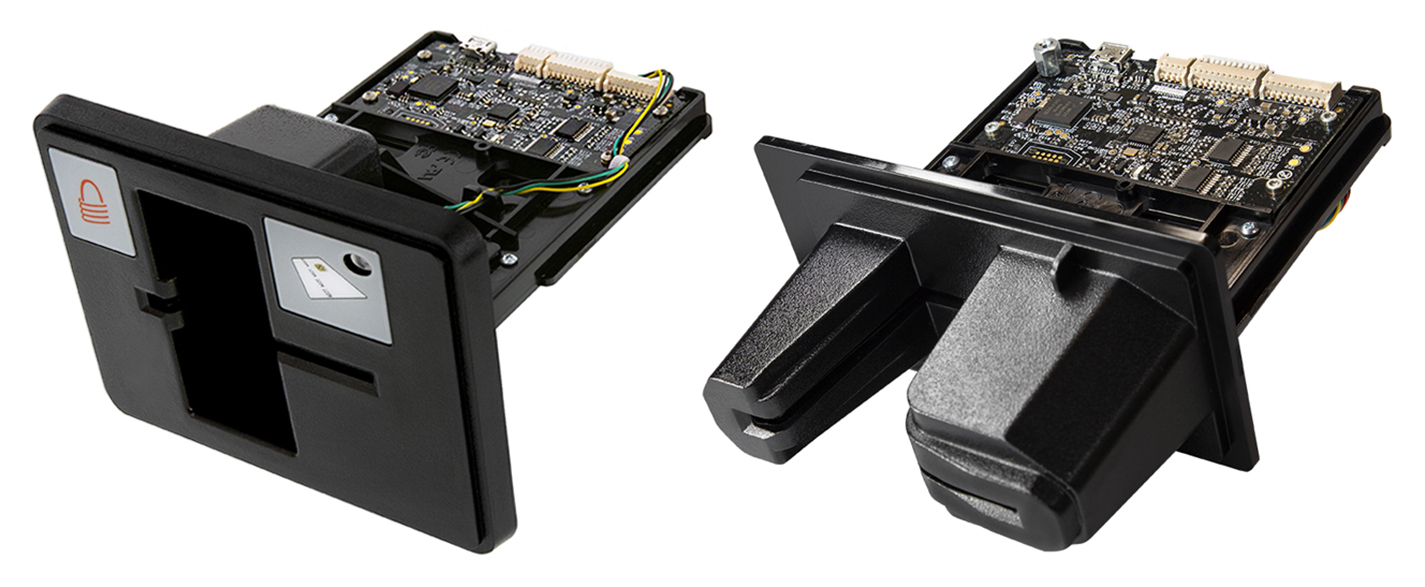 Insertion Card Reader with Engineered Security
DynaDip is equipped with the next generation of the MagneSafe Security Architecture. The MagneSafe Security Architecture has evolved exponentially from its inception in 2006 when it delivered the industry's first secure card reader authenticator for secure electronic transactions. The MSA is a digital identification and authentication architecture that safeguards personal data. Designed to exceed PCI regulations, MSA leverages strong encryption, secure tokenization, counterfeit detection, tamper recognition, data relevance and integrity, and dynamic digital transaction signatures, which together validate and protect the entire transaction and each of its components.

Insertion Card Reader with L1 and L2 Certification
DynaDip EMV chip reader is EMV L1 and L2 certified and the magnetic stripe secure card reader authenticator leverages industry-standard Triple DEA encryption with DUKPT key management.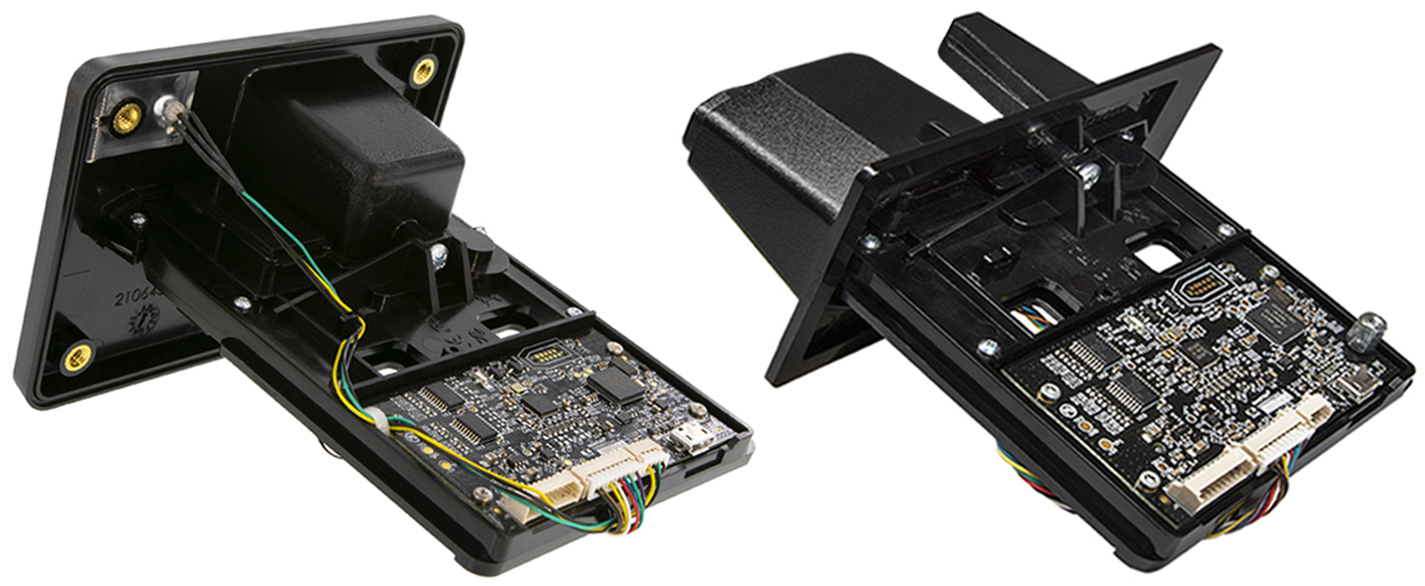 DynaDip Paired with DynaWave
Built to work together, DynaDip and DynaWave make a great combination of hardware to accept magstripe, EMV contact, and contactless transactions. DynaDip is available with flat or extended bezel. Shown here with extended.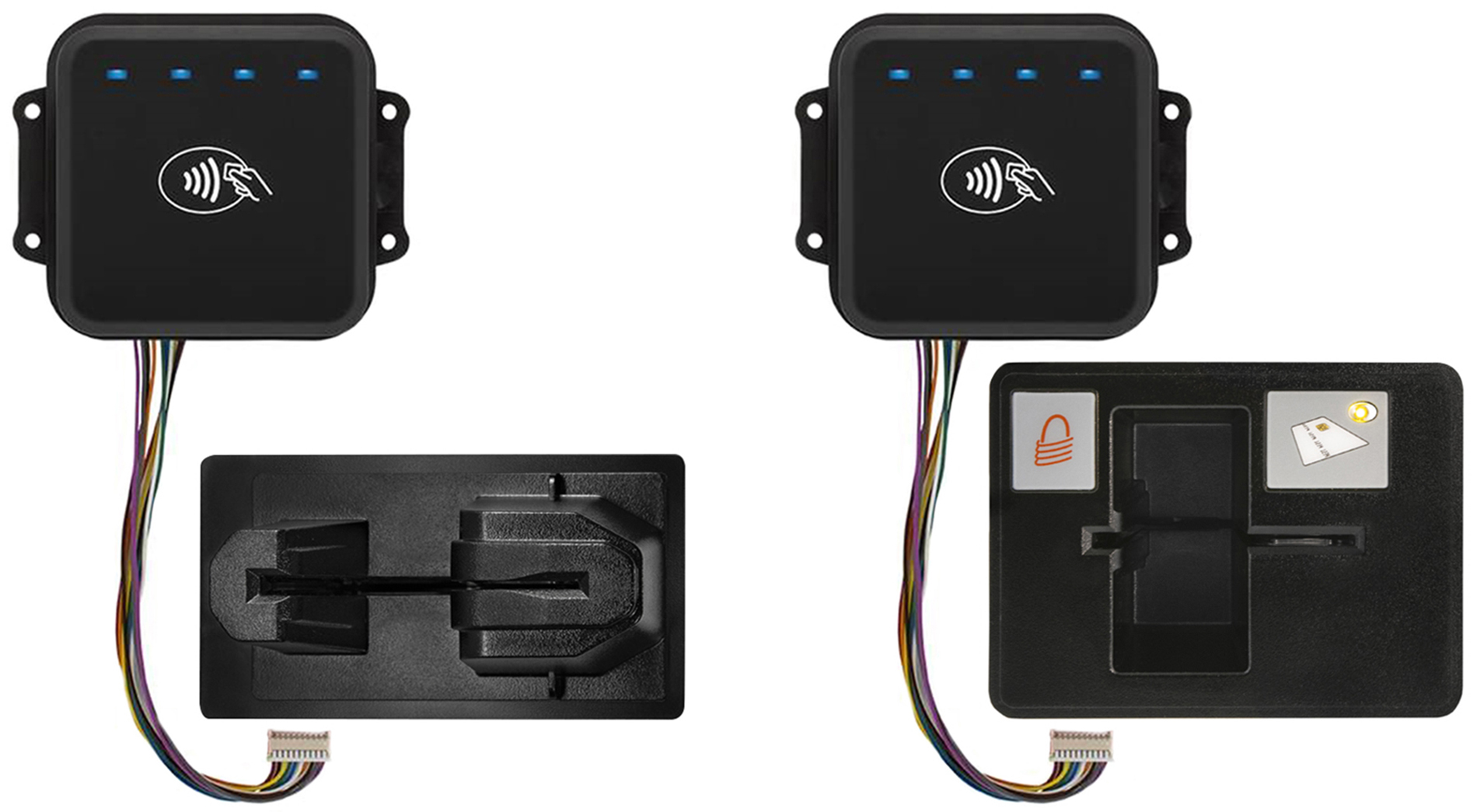 Upgrade your unattended payment solution
Upgrade your self-service OEM payment solutions to include EMV easily with DynaDip.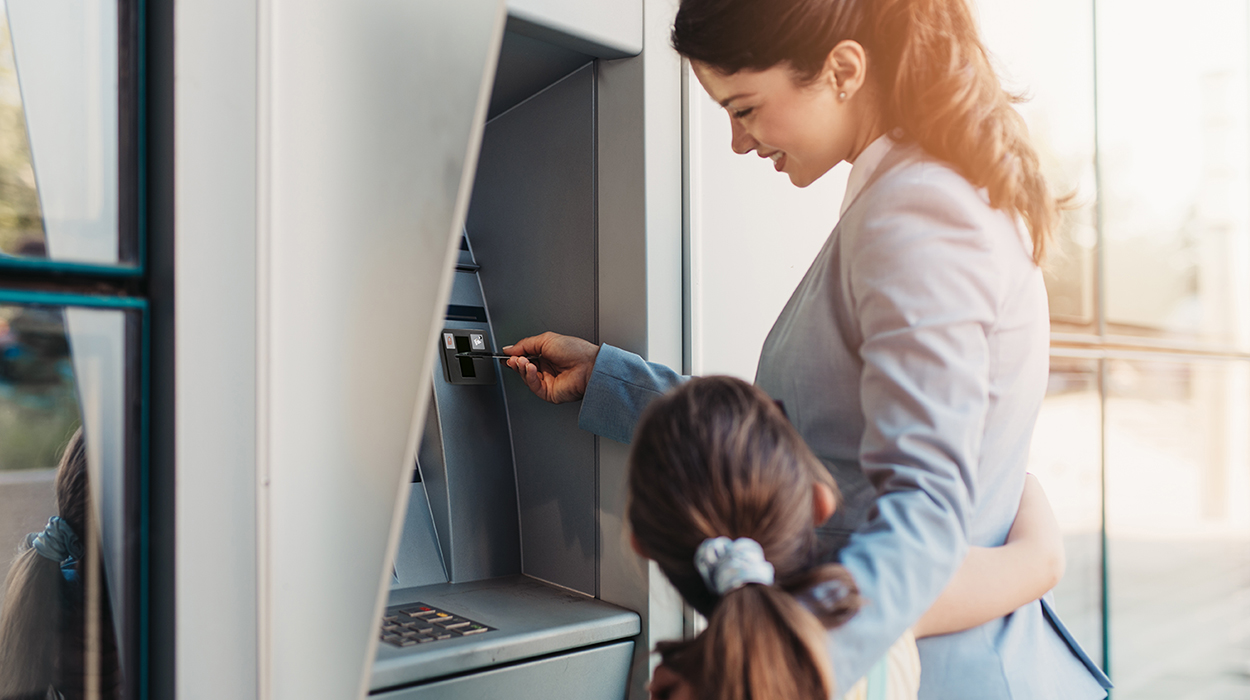 Payment Methods
Magstripe secure card reader authenticator

Triple Track (TK1/2/3); Bidirectional read
ISO 7810, 7811; AAMVA driver licenses

YES

6 ips to 60 ips

EMV chip contact

EMVCo L1 and L2 ISO/IEC 7816

YES

EMV contactless


EMVCo L1 and L2, EMV Level 1 /C-2/C-3/C-4/C-5; ISO/IEC 18092, ISO/IEC 14443 (Type A/B)

Optional with DynaProx

NFC Contactless / Mobile Wallets


ISO/IEC 18092, ISO/IEC 14443 | (Type A, Type B) C-1/ C-6/C-7; D-Pas®, PayPass™, payWave®, ExpressPay®, Apple Pay ®

Optional with DynaProx
---
Reliability and Operation
| | |
| --- | --- |
| MSR / SCRA swipes | 1 Million |
| EMV insertions | 500K |
| Operating System Compatibility | Windows, Android, Linux |
| CPU | Non-volatile |
| Status indicators | Status LEDs |
---
General
Connection Method

USB or UART

Wireless connection
(Frequency 2.4 MHz)

NA

Interface

USB

Display

Not applicable

Secure Key Pad

Not applicable

Optional Accessories

Not applicable

Magensa Web services

L3 Certified Gateway, Remote Services, Tokenization, Encryption, Authentication
---
Electrical
| | |
| --- | --- |
| Voltage | 5 VDC from USB Port |
| Battery | Not applicable |
| Current and Power | USB powered |
---
Security and Certifications
| | |
| --- | --- |
| Compliance | FCC, CE, UL |
| MagneSafe Security Architecture | MagTek V5 with Encryption, Tokenization, Authentication, Dynamic Data |
| Tamper | NA |
---
Mechanical
Dimensions


Flat bezel:
3.98 in. W x 2.70 in. H x 0.31 in. T
(101.1mm x 68.5mm x7.9 mm)


Extended bezel:
3.10 in. W x 1.65 in. H x 1.69 in. T
(78.7 mm x 41.9mm x 42.8 mm)


Weight

Flat bezel: 4.4 oz. (124g)
Extended bezel: 3.6 oz. (102g)

Mount/Stabilizer

Solution-specific enclosure with card slot, screws, and inserts.
Optional mounting kit available for extended bezel model.
---
Environmental
| | |
| --- | --- |
| Operating temp | -4°F to 149°F (-20°C to 65°C) |
| Operating humidity non-condensing | 5% to 90% |
| Storage temp | -4°F to 149°F (-20°C to 65°C) |
View Support Resources for this product: