QwickSign
MagTek brings payments and agreements together in a single process where an application, contract, quote, or invoice needs to be signed and a payment is collected with QwickSign (agreements only) and QwickSign and PAY (agreements and payments).
Magensa QwickSign Secure Digital Environment
Magensa QwickSign is a complete e-signature solution for moving manual ink and paper processes including contracts, quotes, proposals, and release of liability to a secure digital environment. QwickSign enables you to fully automate your business transactions by coupling document signature and payment in one smooth transaction.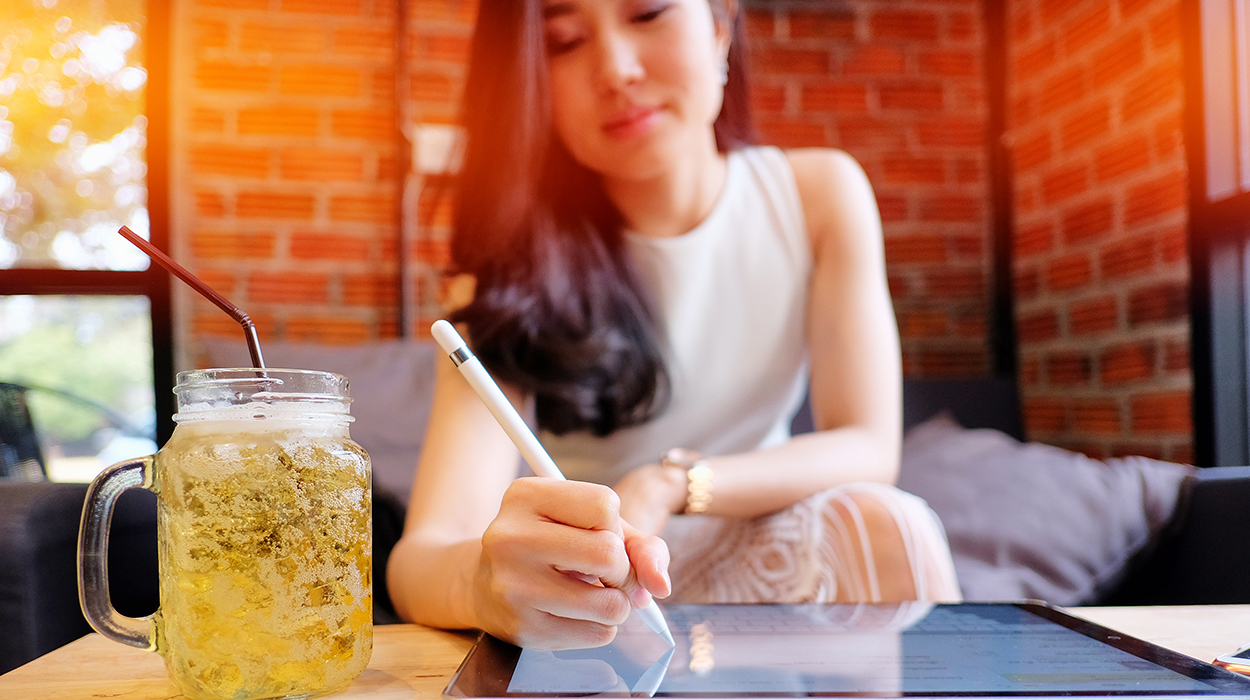 Forensically identifiable evidence
QwickSign builds from our forty-plus years of providing secure payment solutions across many industries. QwickSign facilitates the managed processing of documents in an all-digital, high-security environment. This patented electronic signature software provides forensically identifiable evidence of contractual acceptance with digitized electronic signatures. Signatories can e-Sign by either hand-signing or typing their signature, and documents can be stored and/or transmitted electronically. QwickSign is used to quickly obtain biometric or certified electronic signature authorization of documents by one or more signatories located anywhere in the world.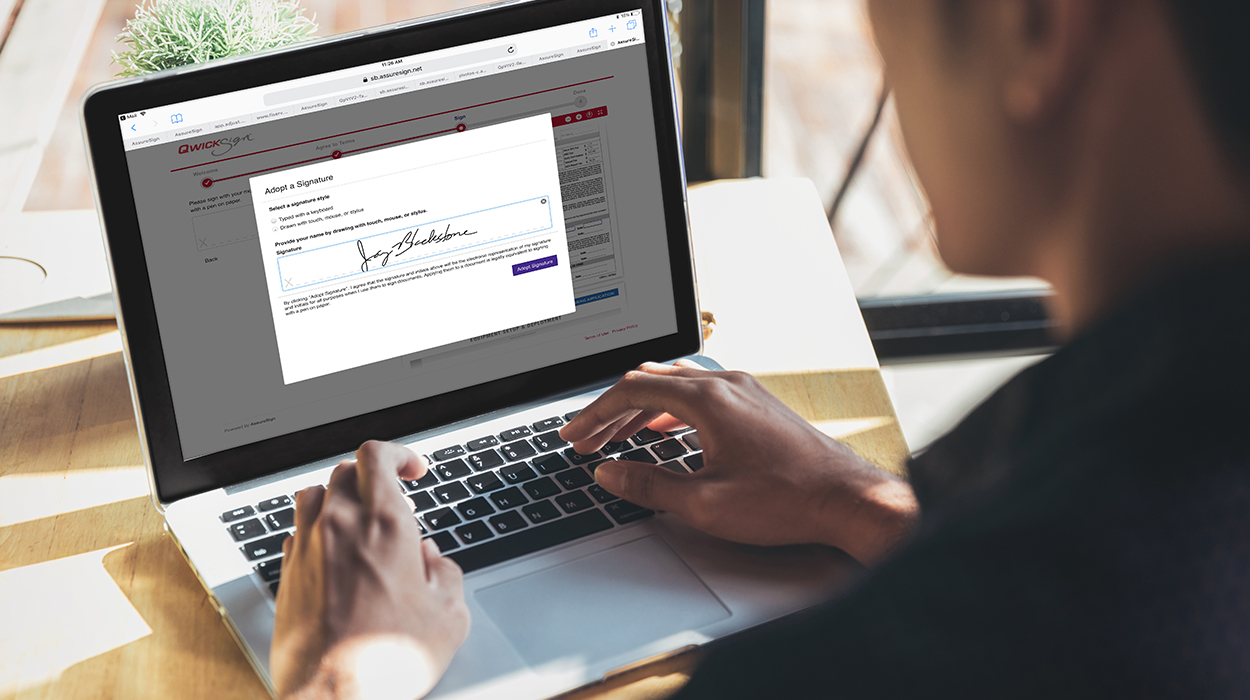 Increase efficiency
Reduce the signature barrier. Reduce delays. Digital transactions happen faster: with a click of a button, even while still on the phone; or in person electronically; and immediately send a copy to your client and secure storage for you. Immediate document creation and distribution means you get documents signed in minutes, not hours or days.
Increase accuracy
Increased accuracy reduces 'not in good order' documents. Required workflow rules can ensure 100% completion. Audit trail for the entire transaction is generated and saved with the document.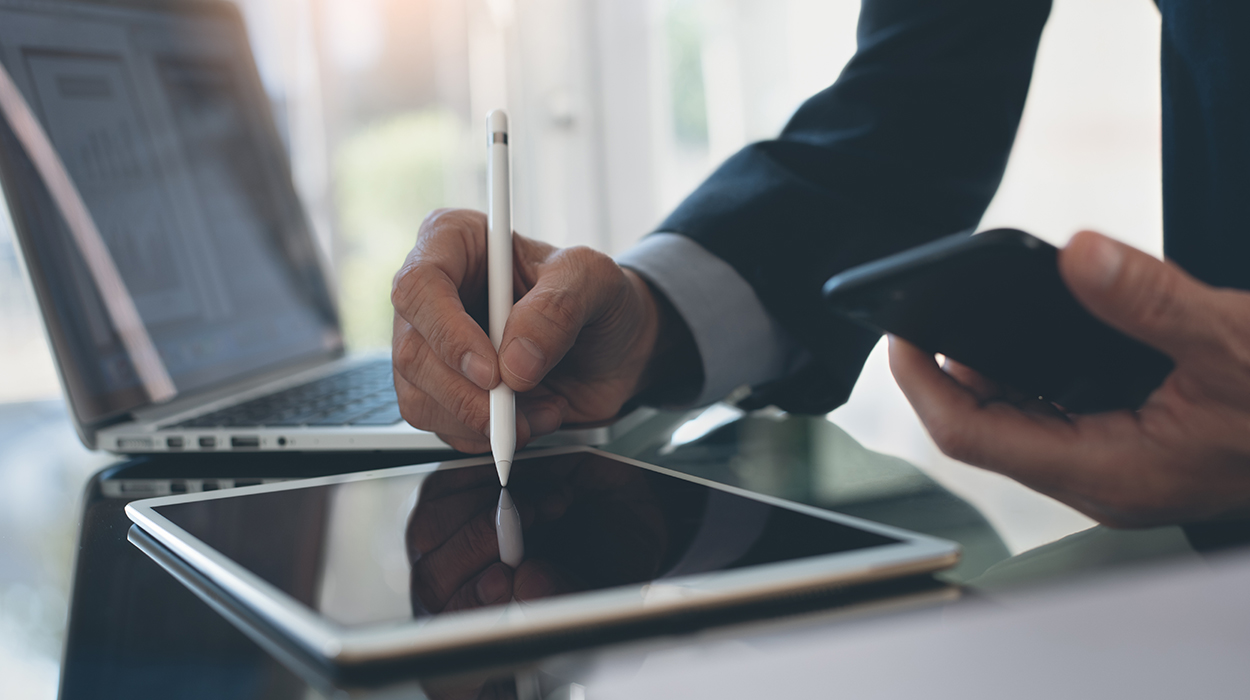 QwickSign implementation is easy and flexible
QwickSign implementation is easy and flexible, whether you use it as a cloud service or deployed on premise. Signup for the number of user licenses that will be completing mobile signings with clients face to face or sending documents by email for signature. License fees are billed per user or per transaction based on the feature level. Documents can be uploaded into QwickSign application or custom integrations are available through our APIs.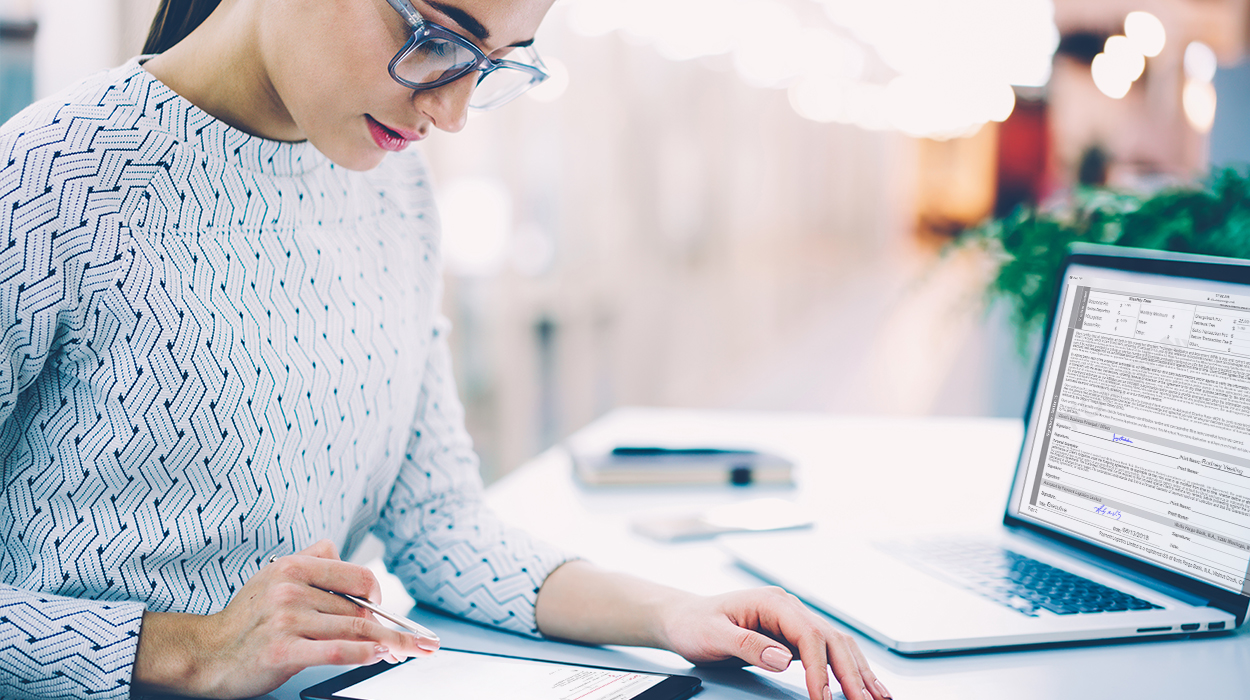 Standard Configurations

Operating Systems
Desktop OS

Windows 7+Mac
OS X

UPC Browser

IE9+*
Edge
Chrome 36+
Firefox 36+
Safari 7+

Mobile Device

Android 4.4.2+
iOS 7+
Windows Phone 8.1+
Windows 8+ (Surface, Tablet, etc.)

Mobile Browser

IE Mobile
Chrome Mobile 36+
Android Stock Browser (Android 4.4+ enabling TLS 1.2, Android 5 it is enabled by default)
Safari Mobile (iOS 7+)
View Support Resources for this product: