tDynamo
Ready for mobile payments and other digital transactions, tDynamo can be handheld or mounted for secure MagStripe, EMV Chip, and Contactless reading
Mobile Card Reader with USB, Bluetooth LE, or Wireless Connection
tDynamo connects easily via USB interface for automatic configuration or Bluetooth LE for mobile and handheld applications. Compatible with Android, iOS, and Windows operating systems.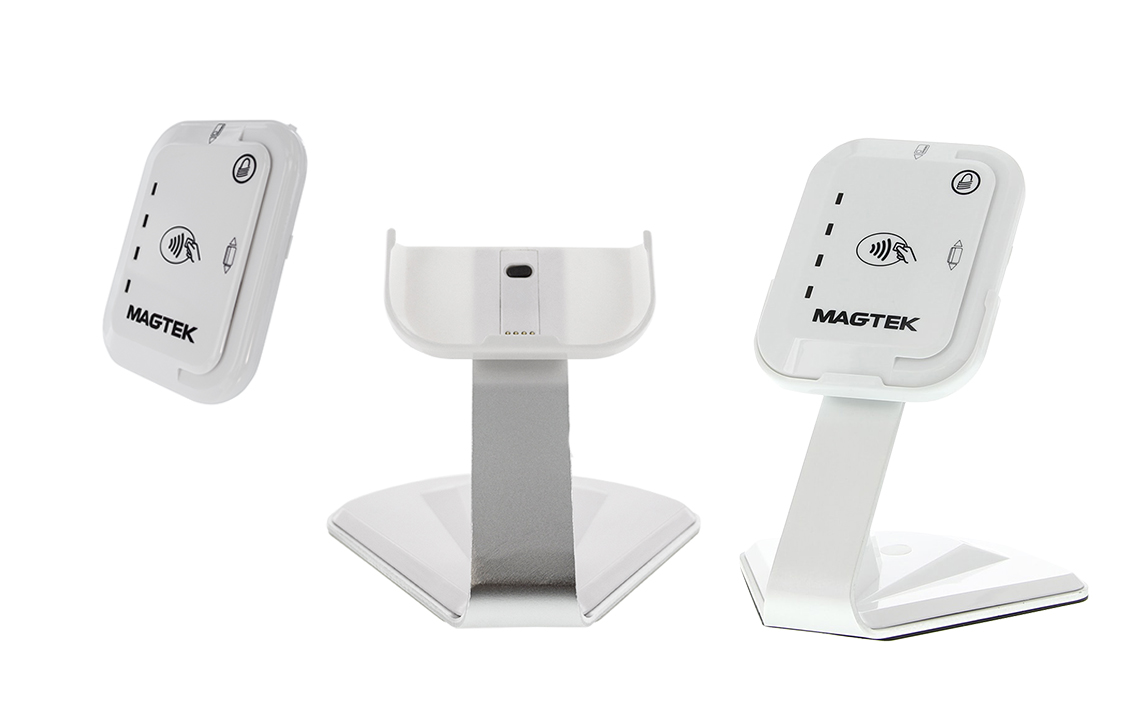 Accept More Payment Types - Including Contactless
tDynamo is a versatile reader in a sleek design. With all of the payment methods in the market today, tDynamo delivers magnetic stripe, chip card, and contactless in a small form factor. Now you can accept classic plastic to mobile wallets and just about everything in between.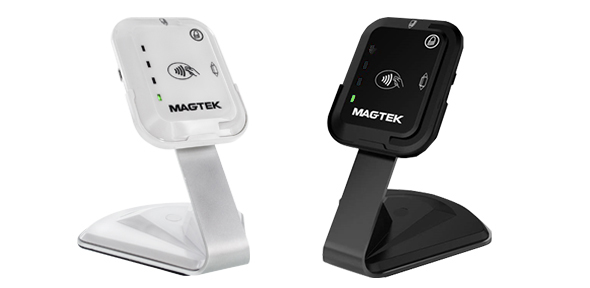 Mobile Card Reader with Engineered Design
With a small form factor, this mobile card reader delivers a long smooth swipe-path with excellent performance and one of the highest first swipe read rates in the industry. The chip insert path is smooth and easy to access, while the contactless, touch-less pad makes transactions fast.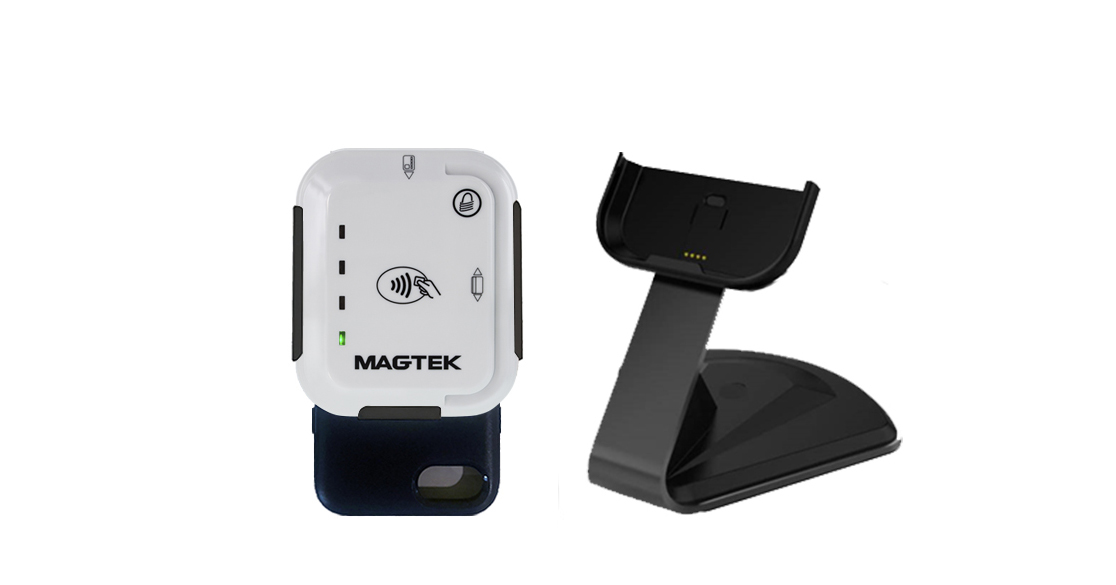 Mobile Card Reader that Easily Changes to Countertop
tDynamo allows you to slide quickly between a countertop or mobile platform, giving you flexibility through-out the day. The charging dock can be mounted to the table with one screw and nut, keeping things simple, using very little real-estate, securing the device while charging, and continuing to use.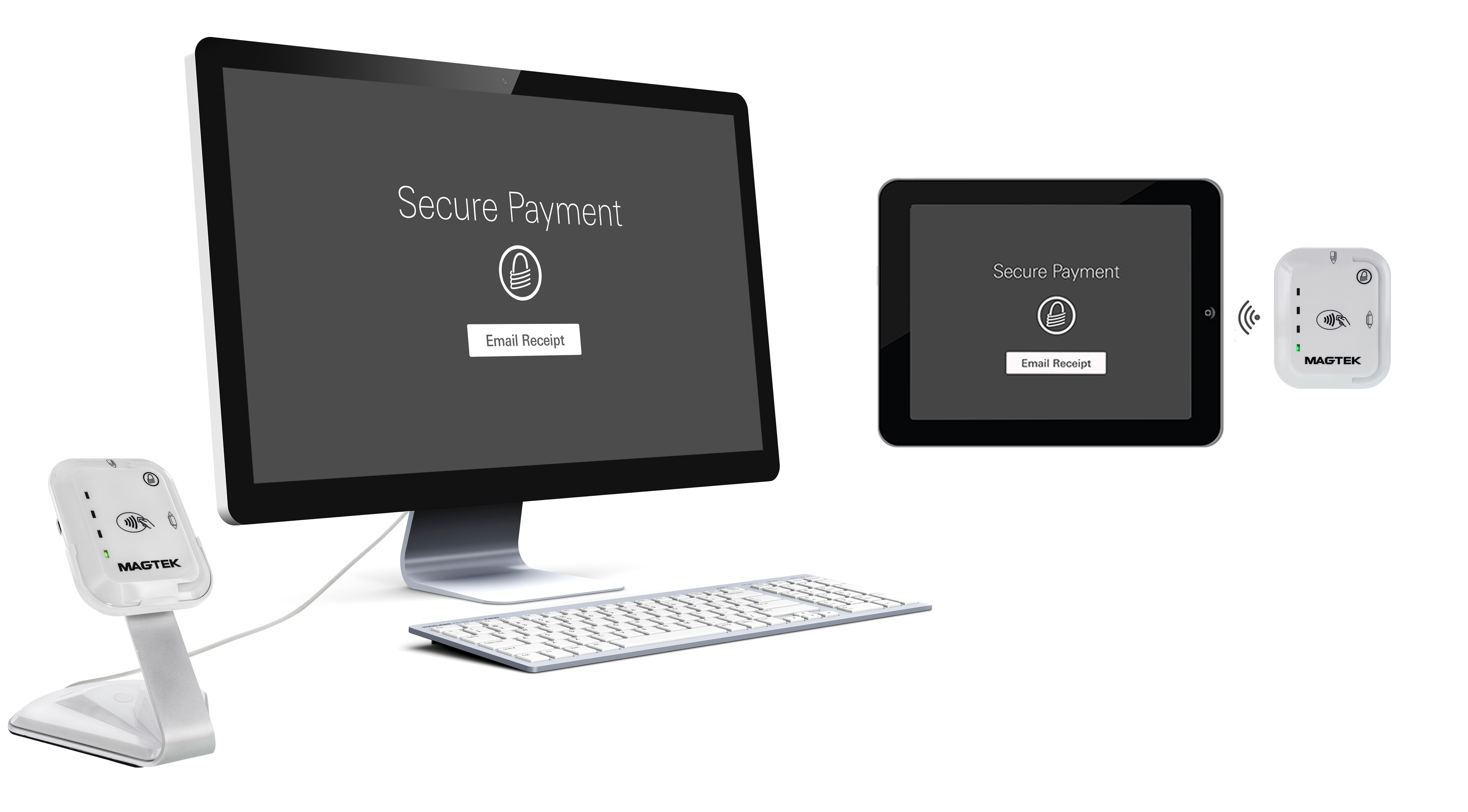 MagneSafe Security Architecture
MagneSafe® is a digital identification and authentication architecture that safeguards consumers and their personal data. Designed to exceed PCI regulations, MagneSafe leverages strong encryption, secure tokenization, counterfeit detection, tamper recognition, data relevance and integrity, and dynamic digital transaction signatures, which together validate and protect the entire transaction and each of its components.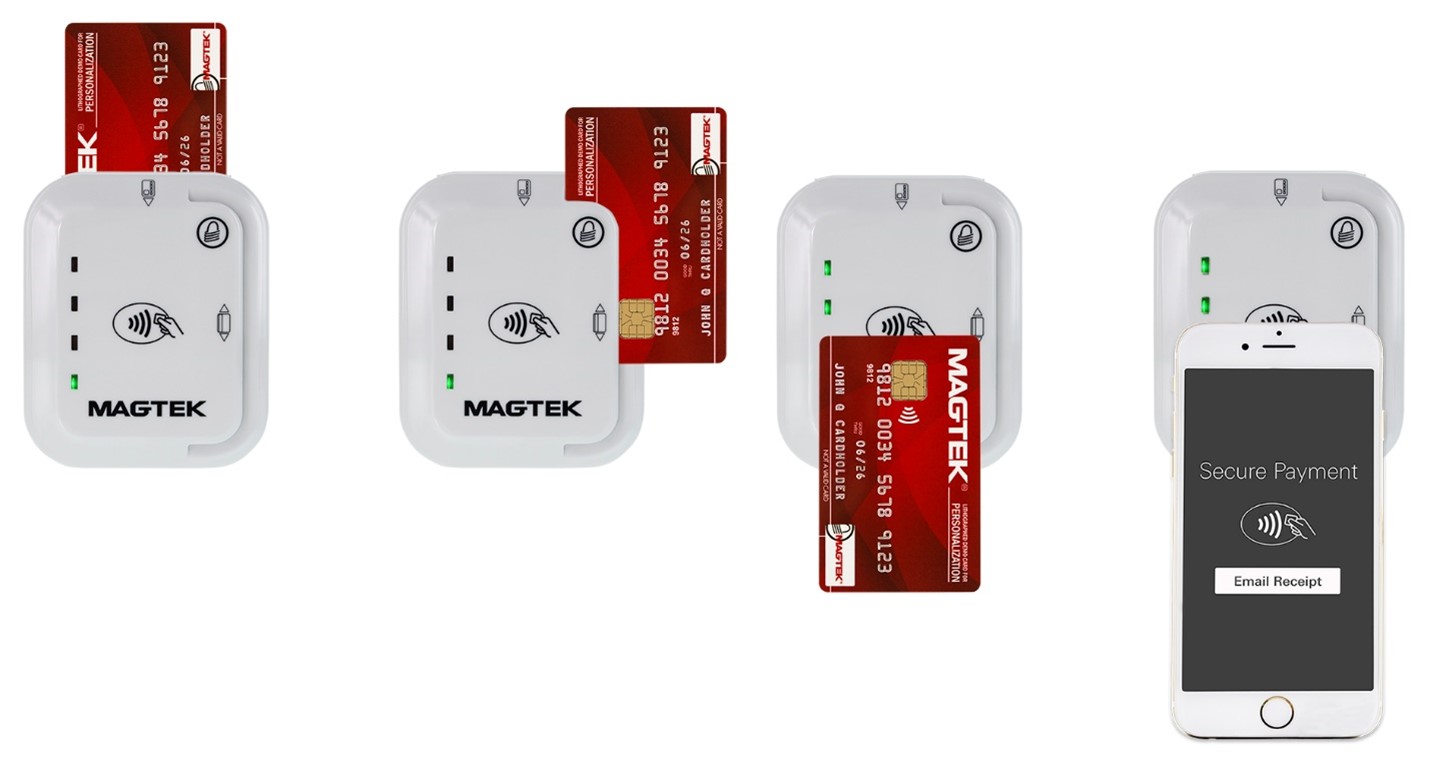 Branch automation with contactless solutions
Ready to assist with consumer ID verification with fast tap and go solutions, tDynamo is ready for self-service, assisted, or handheld solutions.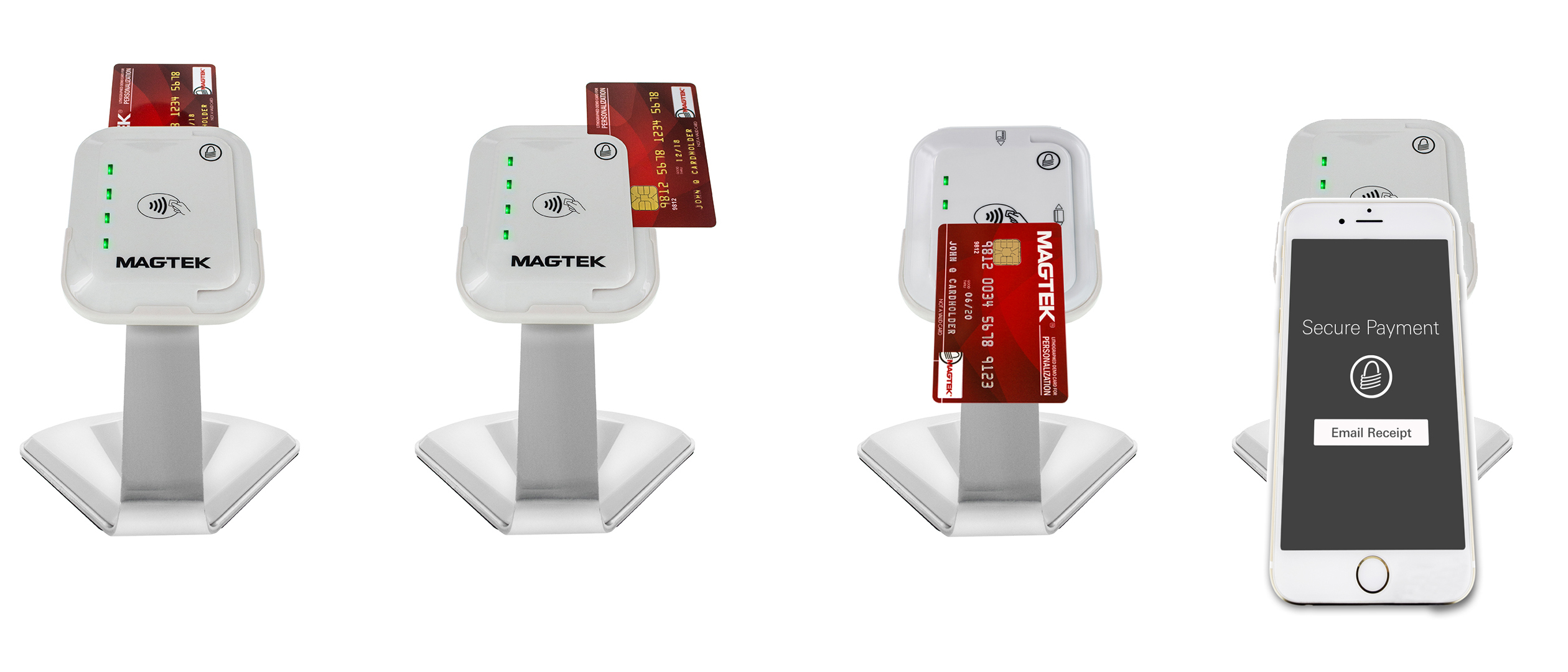 Ready for fast mobile and contactless solutions
However you need to accept payments, tDynamo allows you to bring your point of sale wherever you need to go.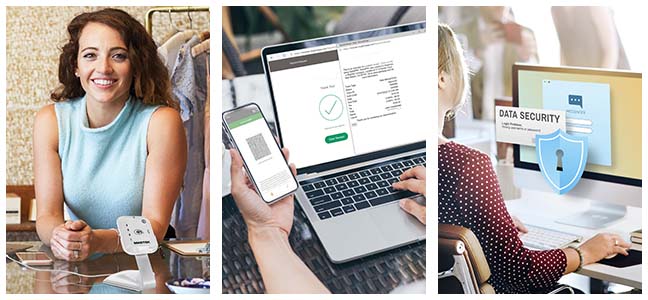 Payment Methods
Magstripe secure card reader authenticator
Triple Track (TK1/2/3); Bidirectional read
ISO 7810, 7811; AAMVA driver licenses
YES
4 ips to 60 ips


EMV chip contact


EMVCo L1 and L2 ISO/IEC 7816

YES
Terminal type 21 and 24
EMV contactless
EMVCo L1 and L2, EMV Level 1 /C-2/C-3/C-4/
ISO/IEC 14443 (Type A/B)
YES



NFC Contactless / Mobile Wallets
ISO/IEC 14443 | (Type A, Type B) C-6
D-PAS®, PayPass™ PayWave®, ExpressPay®, Apple Pay®
YES



Reliability and Operation
MSR / SCRA swipes
100K
EMV insertions
100K
Operating System
iOS, Android and Windows
CPU

and

memory
Cortex M3, 1 MB memory
Status indicators


Contactless LEDs (green);
Status LED (Red/Green/Blue/Amber)
Device Compatibility
iPad, iPhone, Android, Windows select devices
General
Connection Method


USB 2.0;
Bluetooth LE
Wireless


(Frequency 2.4 MHz)

Bluetooth LE


Interface
USB Type C with high current
USB 2.0 com, Bluetooth BLE
Display
NA
Secure Key Pad
NA
Optional Accessories
Optional charging stand
Web services
Magensa Services
Electrical
Charging



Rechargeable
USB 2.0 charge
Chargin Time:4.2 Hr
Battery
Li-ion Polymer
Current

and

Power


Power via USB or Battery.
USB: 5 VDC
Security and Certifications
Compliance
YES
EMV L2 Contact
Click here.
Data protection 3DES encryption
RSA for L2 transaction
DUKPT key management
MagneSafe Security Architecture
Unique, non-changeable device serial number

YES
Tamper
Evident / Resistant
Mechanical
Dimensions
L

x

W

x

H

or

L

x

W

x

D

3.94 x 3.25 x 0.61 in.
(100 x 82.5 x 15.5 mm)
Weight
Reader: 3oz (83g)
with stand: 10oz (285 g)
Mount/Stabilizer

Optional charging stand
Environmental
| | |
| --- | --- |
| Operating and storage temp | 32°F to 113°F (0°C to 45°C) |
| Operating and storage humidity non-condensing | 10% to 90% |
View Support Resources for this product: