SlimSeal
P-Series Flat-Bezel Insert Card Reader Flat
Fast and reliable Insertion Card Reader for Self-Service
Reader support up to 3 tracks of data from ISO and AAMVA encoded cards.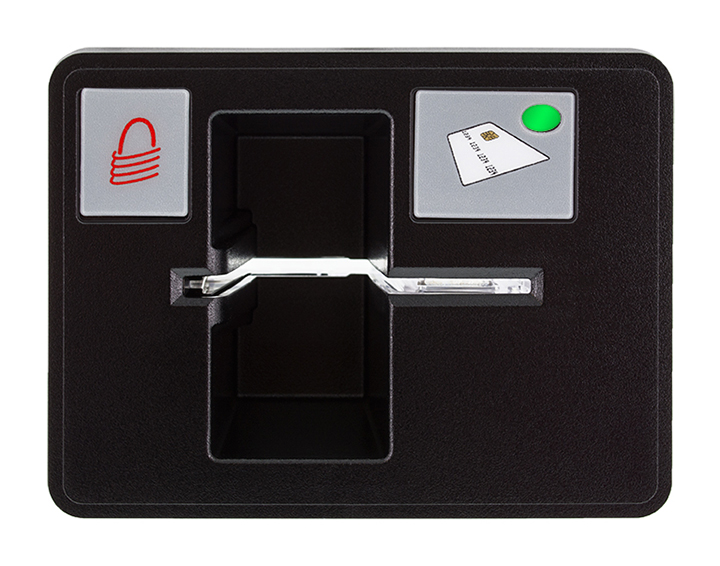 Flexible Configurations Ready for Your Vending and Kiosk Solutions
The SlimSeal Secure Card Reader Authenticator is available in a variety of interfaces and head arrangements.
It can be mounted either for horizontal or vertical card insertion. A card-present sensor at the rear of the slot notifies the application that a card has been inserted so that the cardholder can be prompted with further instructions.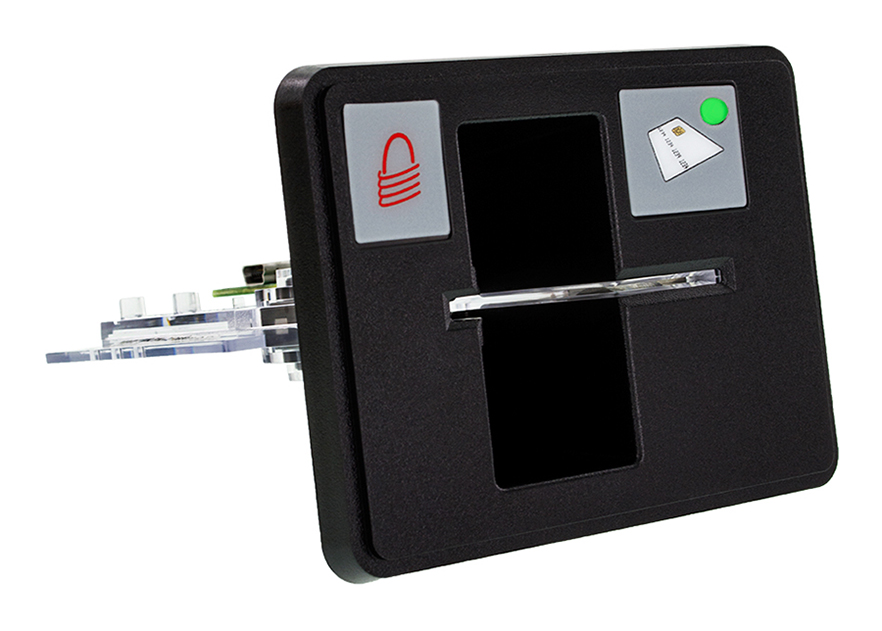 Unattended, Self-Service, Vending Insertion Card Reader
SlimSeal works well with indoor self-service kiosks.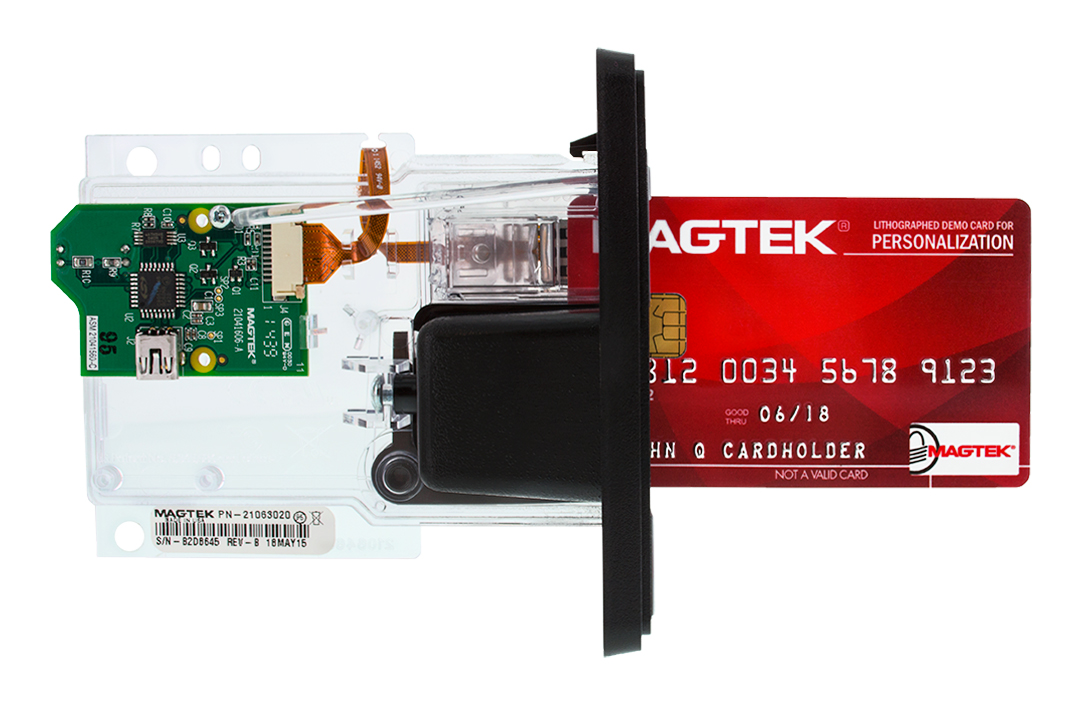 Insertion Card Reader with USB Connection
USB mini B 5-pin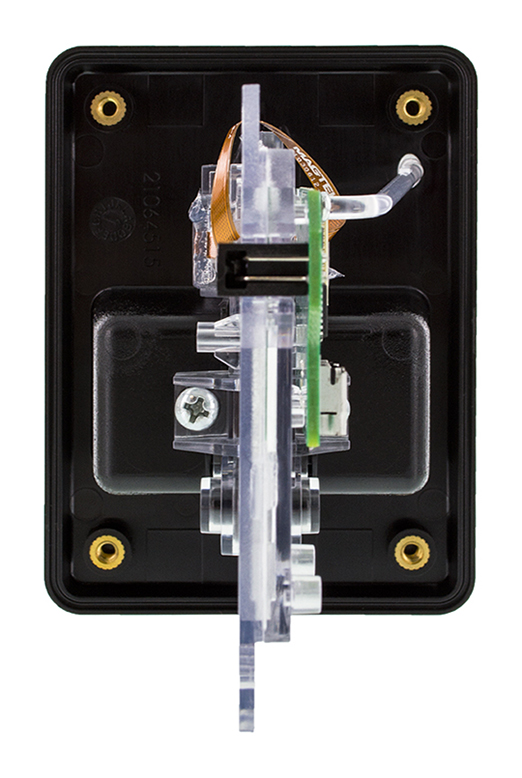 Secured by the MagneSafe Security Architecture
MagneSafe® is a digital identification and authentication architecture that safeguards consumers and their personal data. Designed to exceed PCI regulations, MagneSafe leverages strong encryption, secure tokenization, counterfeit detection, tamper recognition, data relevance and integrity, and dynamic digital transaction signatures, which together validate and protect the entire transaction and each of its components.

Standard Configurations
Style
Tracks
Connector
Cable
P/N
SlimSeal
Insert Flat Bezel, Head Right
1, 2, 3
USB mini-B
Optional
21063020
SlimSeal
Insert Flat Bezel, Head Left
1, 2, 3
USB mini-B
Optional
21063021
Mechanical
Dimensions
Length 4.66" (118.4mm)
Width 2.56" (65.02mm)
Height 1.01" (25.65mm)
Weight
1.2 oz. (34.0 gr)
Connector
USB Mini B 5-pin
Environment
Temperature

Operating
-30°C to 70°C (-22°F to 158°F)
Storage
-40°C to 70°C (-40°F to 158°F)

Humidity

Operating
10% to 90% noncondensing
Storage
10% to 90% noncondensing
View Support Resources for this product: