IntelliStripe 380
A highly reliable motorized reader and encoder of magnetic stripe and EMV chip cards.
Encode and issue financial and ID cards in seconds
IntelliStripe 380 is a motorized magstripe and EMV smartcard encoder-reader that allows financial and ID cards to be instantly encoded and issued to customers.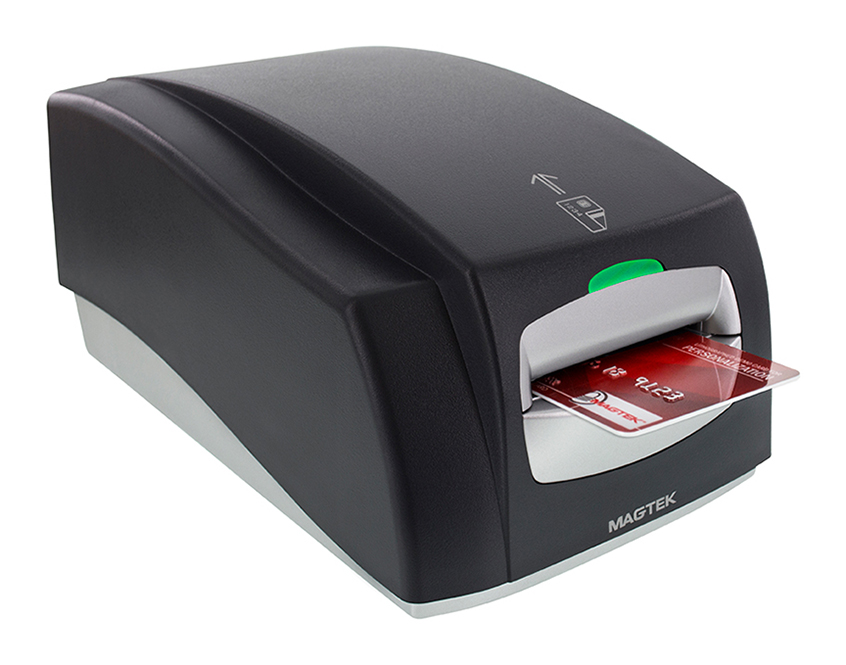 High reliability for PIN issuance
It is excellent for fully encoding a consumer card, or simply encoding the PIN offset for card-based PIN and rePIN programs.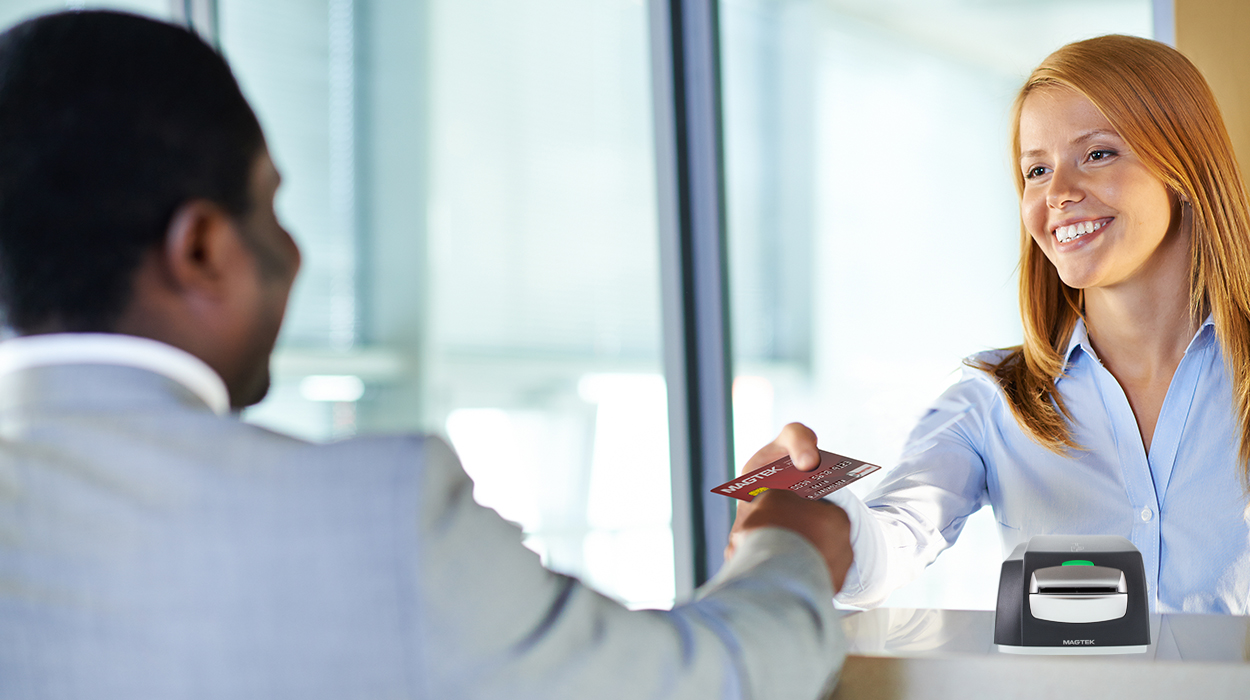 EMV smartcard encoding
A single card-slot design simplifies user-interface, and removes the human-element from ensuring quality magstripe and EMV smartcard encoding.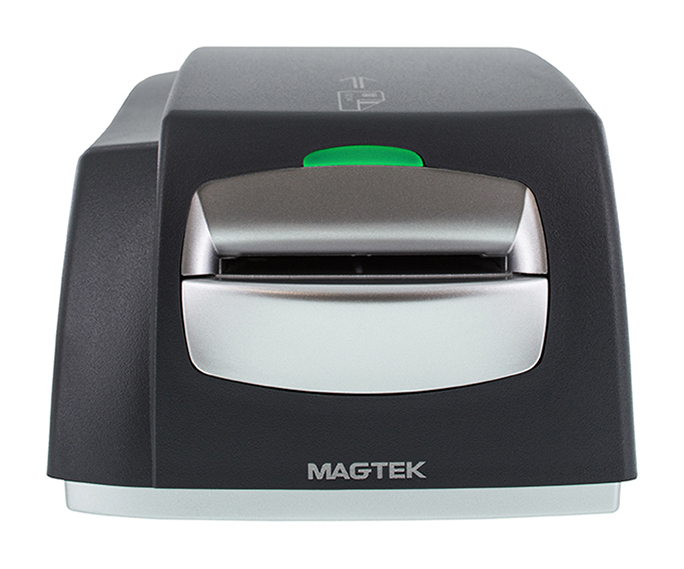 Simple operation
Its compact footprint, rugged design, and low audible noise, make it a perfect choice for motorized card issuance at financial institutions.
A smooth mechanical card-transport ensures fast, reliable, and high-quality encode operations.
Dual Connectivity
The device provides dual RS-232 and USB connectivity which allows for easy connection to a variety of PC configurations.
Engineered security
The unit provides mechanical and electromechanical features that allow the enclosure to be used within a TRSM environment per ISO 9564. Mechanical features visually indicate intrusion into the enclosure, and electromechanical switches on the Main PCB signal that the mechanical enclosure had been opened. This allows the electronics to erase the keys in its memory area whether the unit is powered or not.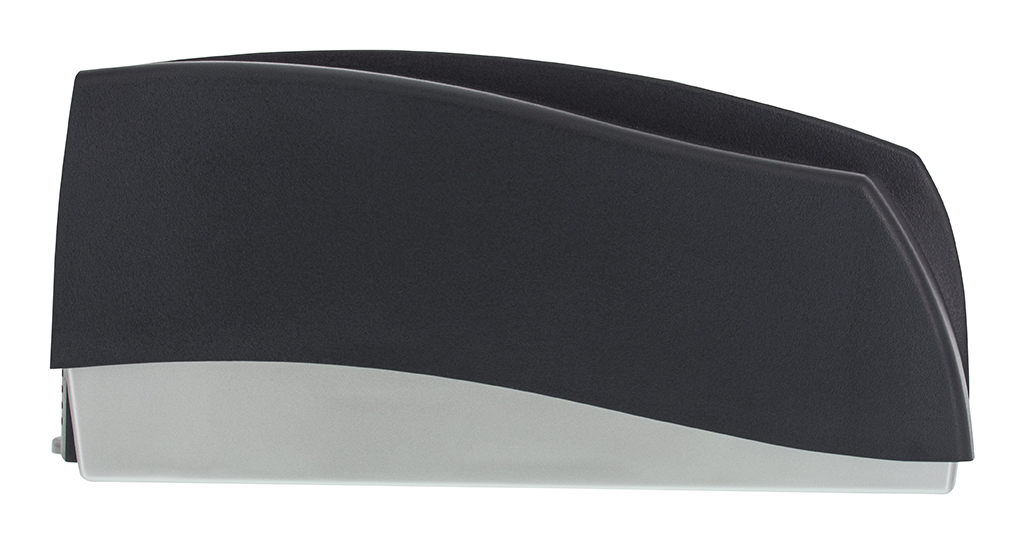 Standard Configurations
Description
P/N
Hybrid
RS-232 & USB
16050415
Magstripe
RS-232 & USB
16050419
General Information
Interface
RS-232
USB
Dimensions
Height: 3.85 in (97.79 mm)
Width: 4.47 in (111.754 mm)
Length 8.44 in (211.008 mm)
Weight
2 lbs (0.9072 kg)
Card Specifications
Magnetics
Tracks 1, 2, 3 HiCo/LoCo read/write per ISO 7810, 7811
Smart Card
T=0, T=1 Smart Card per ISO 7816 and EMV Level 1
8 contacts
Memory Cards
Firmware supports smartcard interfaces to popular memory cards including SLE 4442/SLE 4432 families, SLE 4428/SLE 4418 families, SLE 4404 family
Card Speed
7-11 i.p.s.
Electrical
Input Voltage
+12 VDC +/- 5 %
Current Draw
Idle: 300 mA
Maximum: 3.0 A (during HiCo encode sequence) 1 A draw from an auxiliary serial port device
Communication Protocol
MagTek® MCP protocol
Command Set
MagTek MCP command set
MTBF
Electronics: 125,000 hours
Magnetic read head: 1,000,000 passes (500,000 insertion cycles)
Smart Card contacts: 1,000,000 transactions
Environmental
Temperature

Operating
41 °F - 113 °F (5 °C - 45 °C)
Storage
-40 °F - 158 °F (-40 °C - 70 °C)

Humidity

Operating
5% - 95% non-condensing
Storage
5% - 95% non-condensing
Agency Approval
| | | |
| --- | --- | --- |
| UL/CRU | CE Class B | FCC Class B |
View Support Resources for this product: