iDynamo 6
Mobile secure card reader authenticator for magstripe, EMV contact and contactless, and NFC contactless transactions all in a sleek form factor with the connection versatility your solution needs.
Secure Card Reader Authenticator Ready for mPOS, mobile point of sale
Built for flexibility - restaurants, boutiques, and airlines will benefit from iDynamo 6, the next generation of secure card reader authenticators (SCRAs) by MagTek.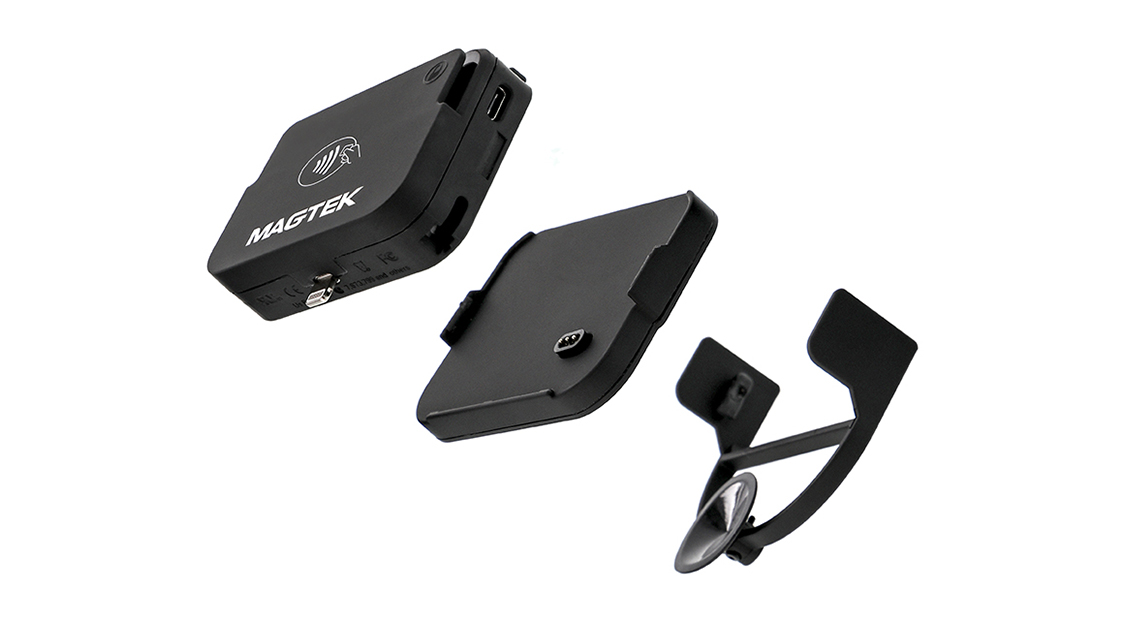 Swipe, Tap, and Dip
iDynamo 6 accepts magnetic stripe, contact and contactless EMV cards, and NFC wallets and is ready to accept Apple Pay®, D-PAS®, ExpressPay®, Google Pay, PayPass™, payWave®, Samsung Pay®, and more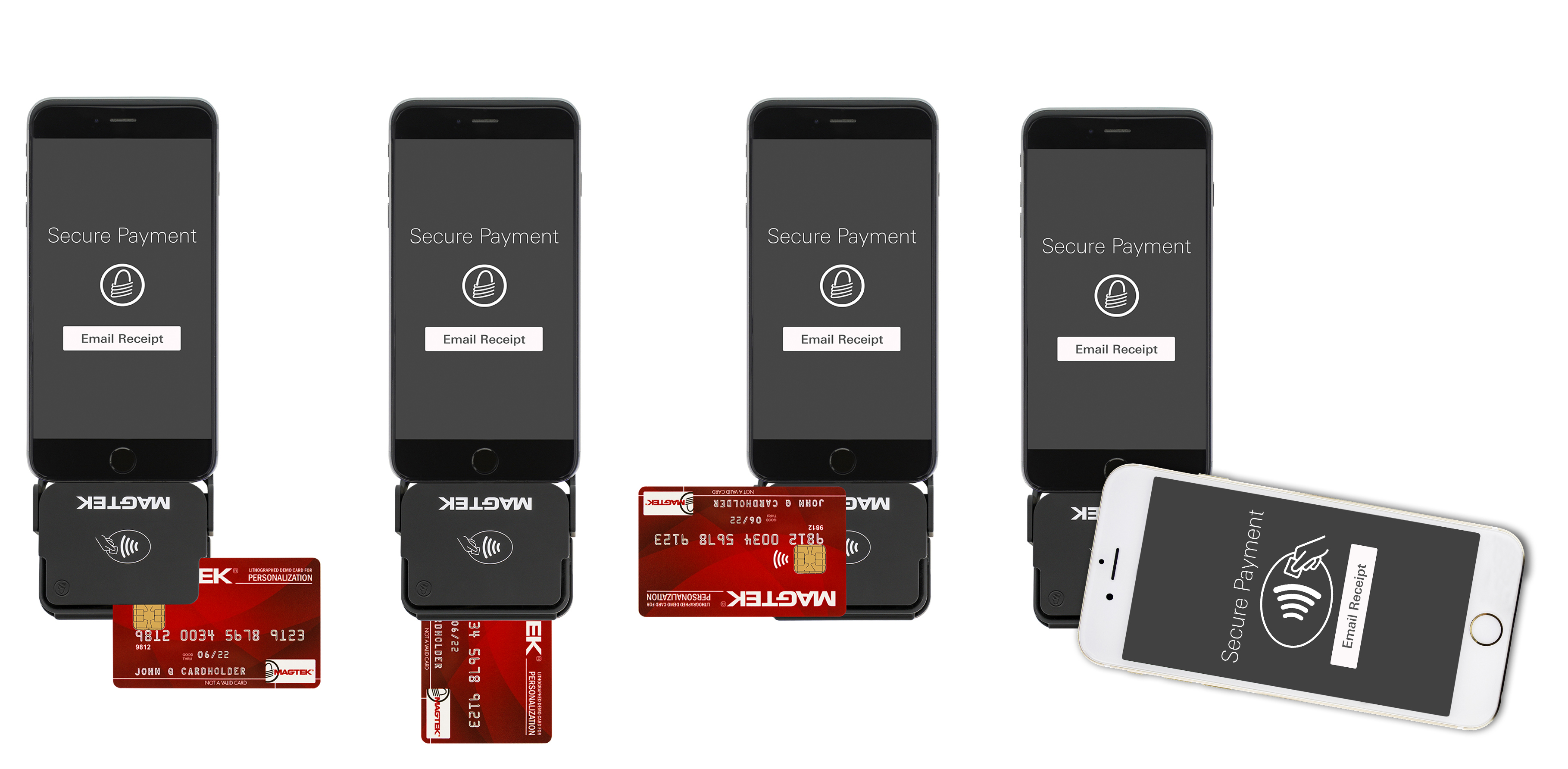 Mobile Card Reader Ready for Handheld or Customized
iDynamo 6 is made for mobile transactions, but it can be built into custom holsters and stands for self-service and unattended solutions.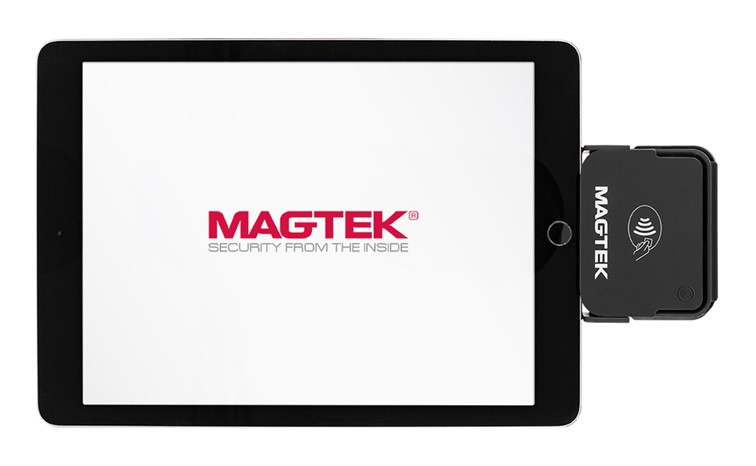 Works with a Variety of Operating Systems
iDynamo 6 is available with Lightning connection for iOS or USB-C for iOS, Windows, and Android.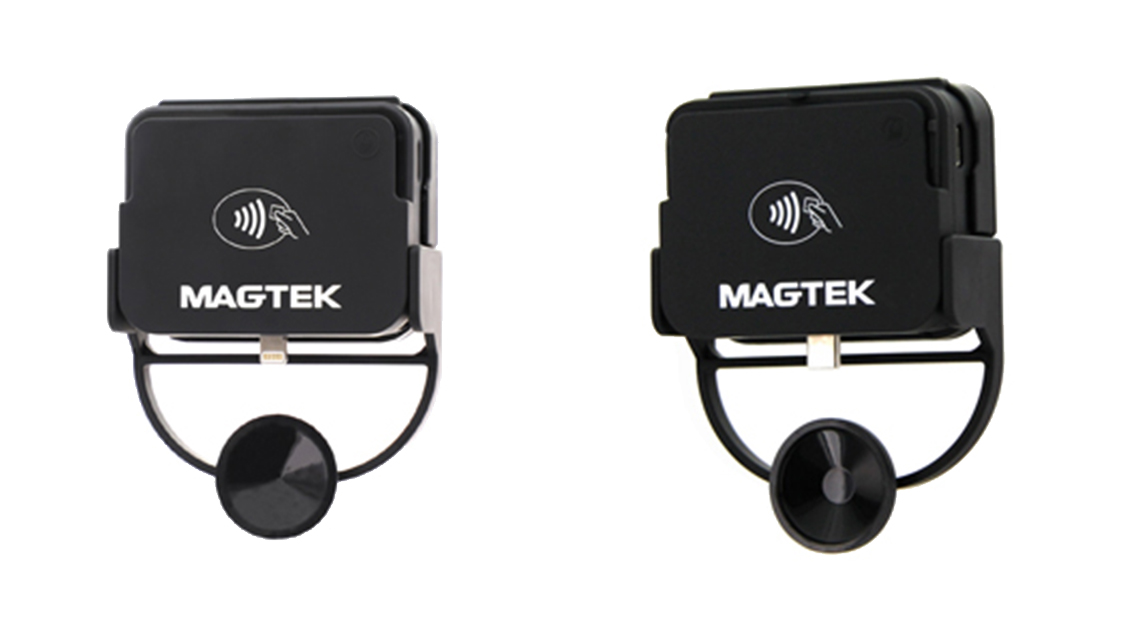 Stability and Reliability are Paramount in any Retail or Banking Environment
iDynamo 6's universal mounting bracket uses an effective design that attaches to the host of your choice and most popular mobile and tablet devices to provide a stable swipe, dip, or tap experience and comes standard. Additionally an OtterBox clip can be purchased for connection with iDynamo 6 Lightning and most devices using the OtterBox uniVERSE case.
Mobile Card Reader with Rechargeable Battery Pack
iDynamo 6 accepts magstripe, EMV, and NFC payments. The rechargeable battery pack or connection to a USB 3.0 host, makes all of these transaction types possible. As long as the device is receiving enough power, the battery pack can be removed if needed, to perform the wide variety of transactions.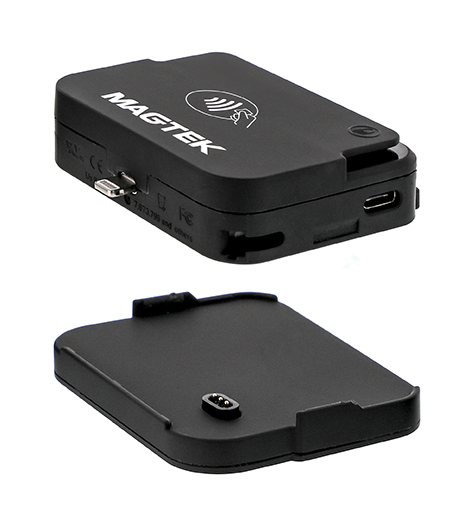 MAGENSA SERVICES | Solutions as a Service
Couple iDynamo 6 with Magensa Service Solutions for faster development, reduced PCI scope, enhanced customer experience, gift card and loyalty card processing, remote services, tokenization of card data for recurring payments, invoicing, and certified access to major processors through the Magensa Gateway.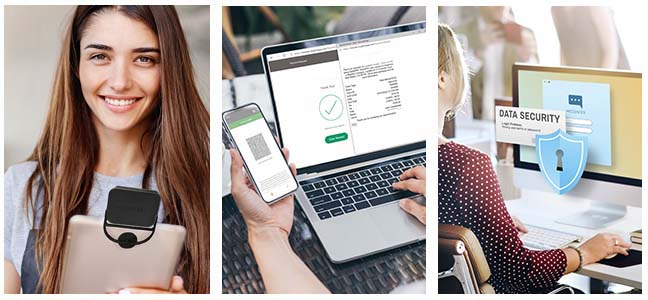 APPLICATIONS
iDynamo 6 is built for mobile versatility. Perfect in places where contactless payments and mobility are needed.
Retail Line Busting
Line-busting solutions allow you to speed lines and meet your customers where they want to pay.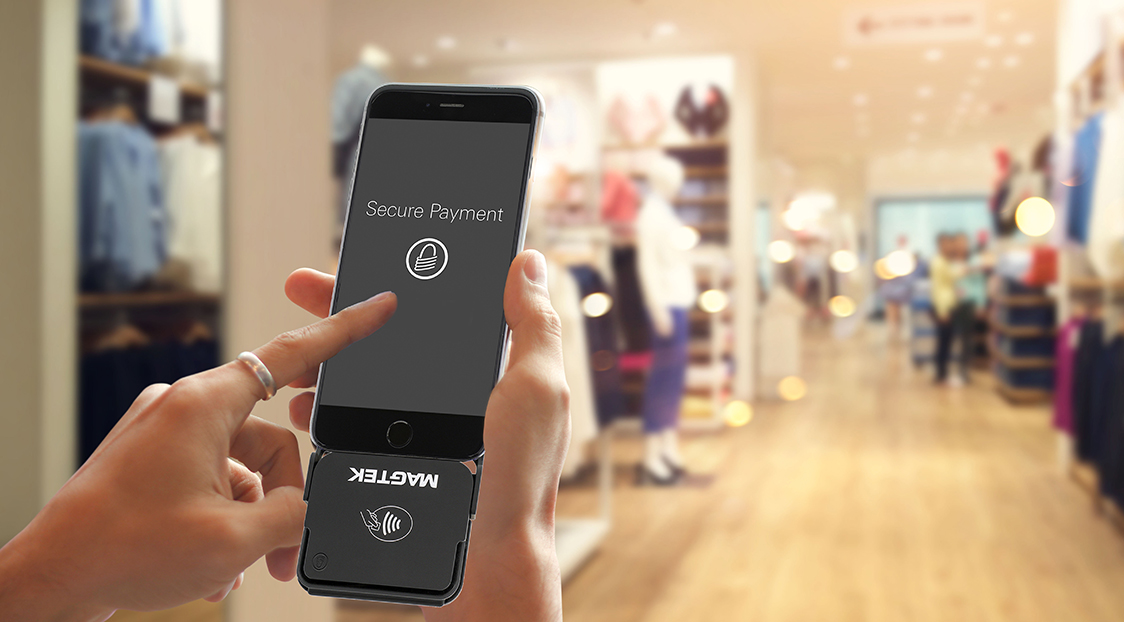 Mobile and contactless payments in retail environments made simple
Bring your point of sale wherever it needs to go, from carry-out services to curbside pickup and delivery, accept mobile payments with contactless capability from almost anywhere.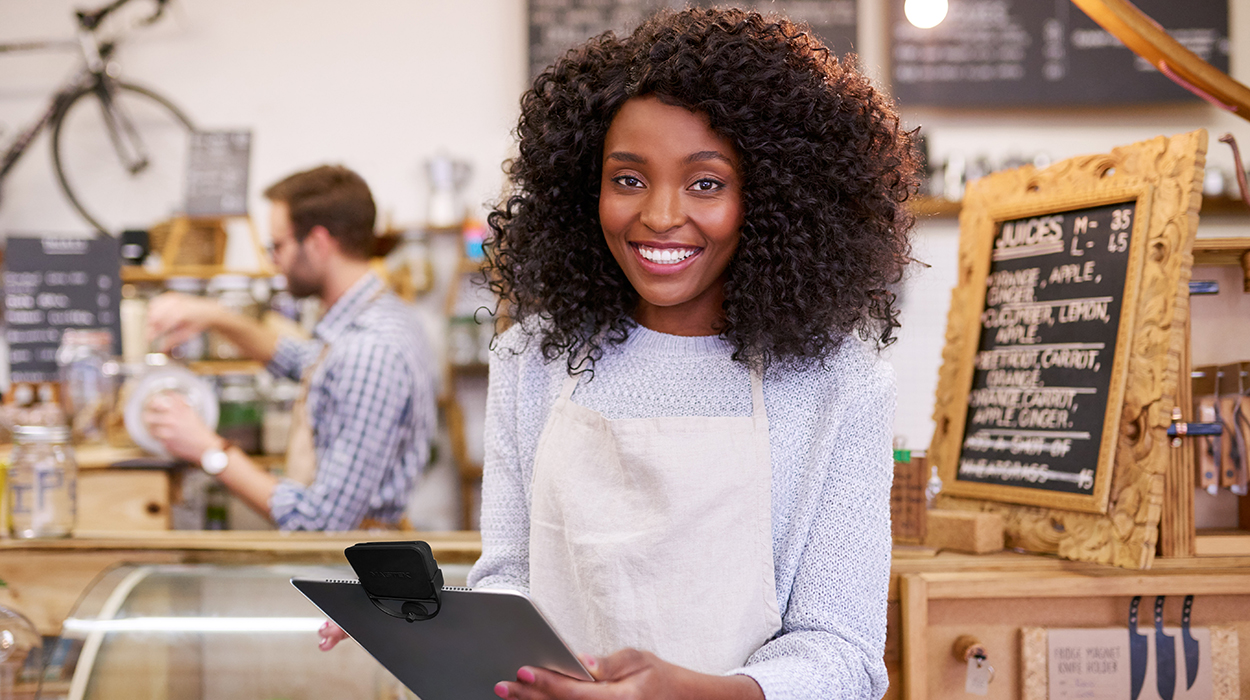 Healthcare Environments
Healthcare centers can enhance the patient experience by moving beyond reception with new technologies, including mobile solutions coupled with contactless payments.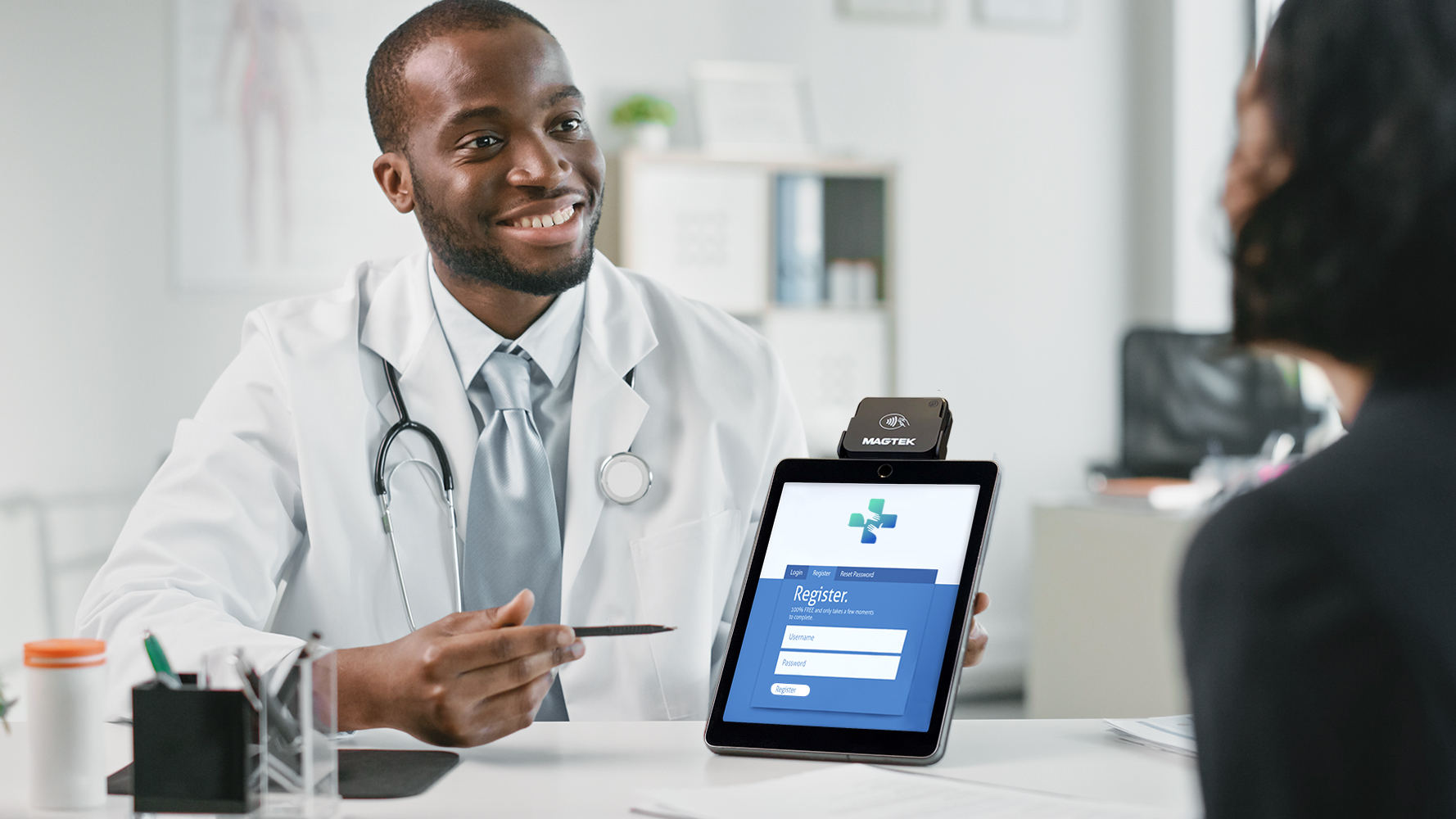 In-Flight Airline Solutions
iDynamo 6 offers a lot of flexibility since it works with iOS, Windows, and Android host devices. It has a removeable battery because if you only need to accept magstripe payments the power from the host device is sufficient and no external battery is needed. A great solution for airlines and in-flight payment acceptance.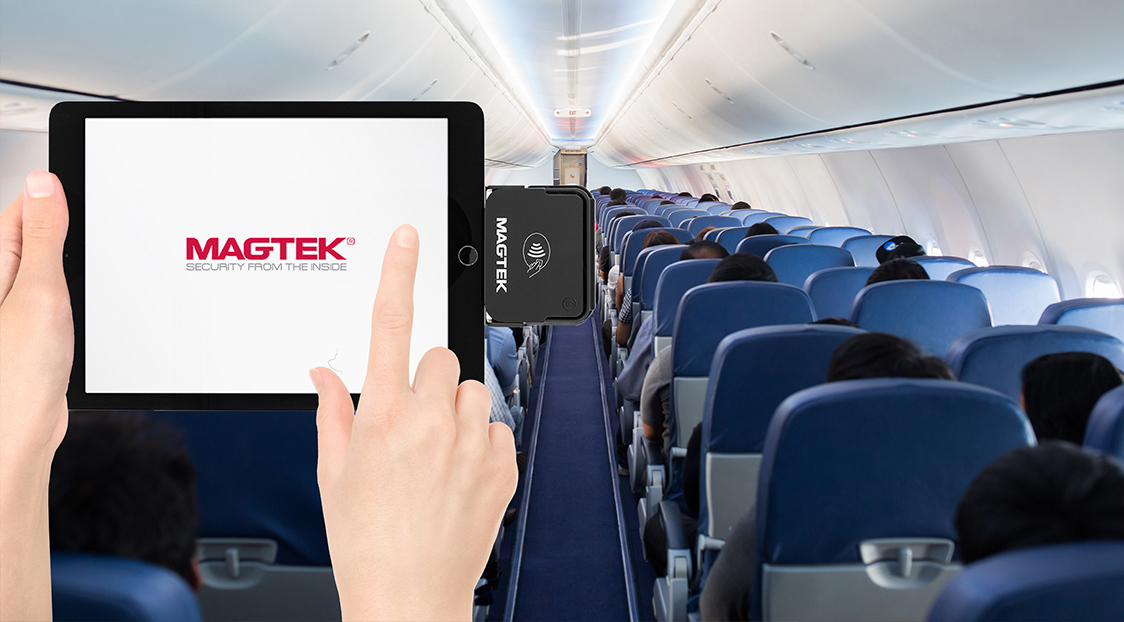 MagneSafe Security Architecture
MagneSafe® is a digital identification and authentication architecture that safeguards consumers and their personal data. Designed to exceed PCI regulations, MagneSafe leverages strong encryption, secure tokenization, counterfeit detection, tamper recognition, data relevance and integrity, and dynamic digital transaction signatures, which together validate and protect the entire transaction and each of its components.

iDynamo 6 Lightning Made for
iPhone 14 Pro Max, iPhone 14 Pro, iPhone 14 Plus, iPhone 14, iPhone SE (3rd generation), iPhone 13 Pro Max, iPhone 13 Pro, iPhone 13, iPhone 13 mini, iPhone 12 Pro Max, iPhone 12 Pro, iPhone 12, iPhone 12 mini, iPhone 11 Pro Max, iPhone 11 Pro, iPhone 11, iPhone XS Max, iPhone XS, iPhone XR, iPhone X, iPhone 8 Plus, iPhone 8, iPhone 7 Plus, iPhone 7, iPhone 6s Plus, iPhone 6s, iPhone 6 Plus, iPhone 6, iPad Pro 10.5-inch, iPad Pro 12.9-inch (2nd generation), iPad Pro 9.7-inch, iPad Pro 12.9-inch (1st generation), iPad Air 2, iPad Air, iPad mini 4, iPad mini 3, iPad (6th generation), iPad (5th generation)

Payment Methods
Magstripe secure card reader authenticator

Triple Track (TK1/2/3); Bidirectional read; ISO 7810, 7811; AAMVA driver licenses

YES

4 ips to 60 ips

EMV chip contact

EMVCo L1 and L2 ISO/IEC 7816

YES CLICK HERE

Terminal type 21 and 24

EMV contactless

EMVCo L1 and L2, EMV Level 1 /C-2/C-3/C-4/ and ISO/IEC 14443 (Type A/B)

YES CLICK HERE

NFC Contactless / Mobile Wallets

ISO/IEC 14443 (Type A, Type B) C-6

EMV Contactless, Apple Pay®, Apple VAS®, D-PAS®, ExpressPay®, Google Pay, PayPass™ payWave®, Samsung Pay®

YES
---
Reliability and Operation
MSR / SCRA swipes

200K

200K

EMV insertions

200K

200K

Operating System Compatibility

iOS, Android, Windows

Status indicators

Status LED (Red/Green/Amber)

Device Compatibility

iOS, Android, and Windows
---
General
Connection Method

USB Type C

Wireless Connection

NA

Interface

USB Type C with high current

USB 2.0

Display

NA

Secure Key Pad

NA

Magensa services

L3 Certified Gateway, Remote Services, Tokenization, Encryption, Authentication
---
Electrical
Battery

Lithium Polymer (LiPo)

Current and Power

Power via USB / Battery

USB: 5 VDC
---
Security and Certifications
| | |
| --- | --- |
| Compliance | FCC, CE, UR/CUR UL, WEEE, CA Prop 65, RoHS, MFi, TQM |
| MagneSafe Security Architecture | MagTek V5 with Encryption, Tokenization, Authentication, Dynamic Data |
| Tamper | Evident |
---
Mechanical
Dimensions
L x W x H or L x W x D

without battery pack
2.75 x 2.1 x 0.73 in. (70.0 x 53.9 x 18.75 mm)

with battery pack
2.8 x 2.24 x 1.3 in. (72.72 x 57.8 x 33.0 mm)

Weight

with battery pack 1.68 oz (47.6 grams)

without battery pack 0.90 oz. (25.4 grams)

Mount/Stabilizer

Optional Multi-Device Adapter
---
Environmental
| | |
| --- | --- |
| Operating and storage temp | 32°F to 113°F (0°C to 45°C) |
| Operating humidity non-condensing | 5% to 90% |
View Support Resources for this product: