DynaProx
DynaProx and DynaProx BCR deliver the next generation in contactless payment acceptance.
Ready for Touchless Transactions
DynaProx and DynaProx BCR deliver the next generation in contactless payment acceptance combining the controller and antenna in a small form-factor design. Both models come standard with EMV Contactless and near field communication (NFC) technology. Additionally, DynaProx BCR offers a camera for reading 1D and 2D barcodes.

Mobile Wallet, Contactless Cards, NFC, and 1D and 2D Barcodes
Tap payments are fast, convenient, and meet the needs of new growing markets. Major banks and card issuers are investing in EMV contactless cards, NFC payment app acceptance, and barcode technology. Combined with the rise of mobile wallets like Apple Pay, Samsung Pay, and Google Pay, there are major opportunities to deliver a reliable and affordable contactless EMV, NFC, and barcode reading device that is used in a variety of deployment scenarios.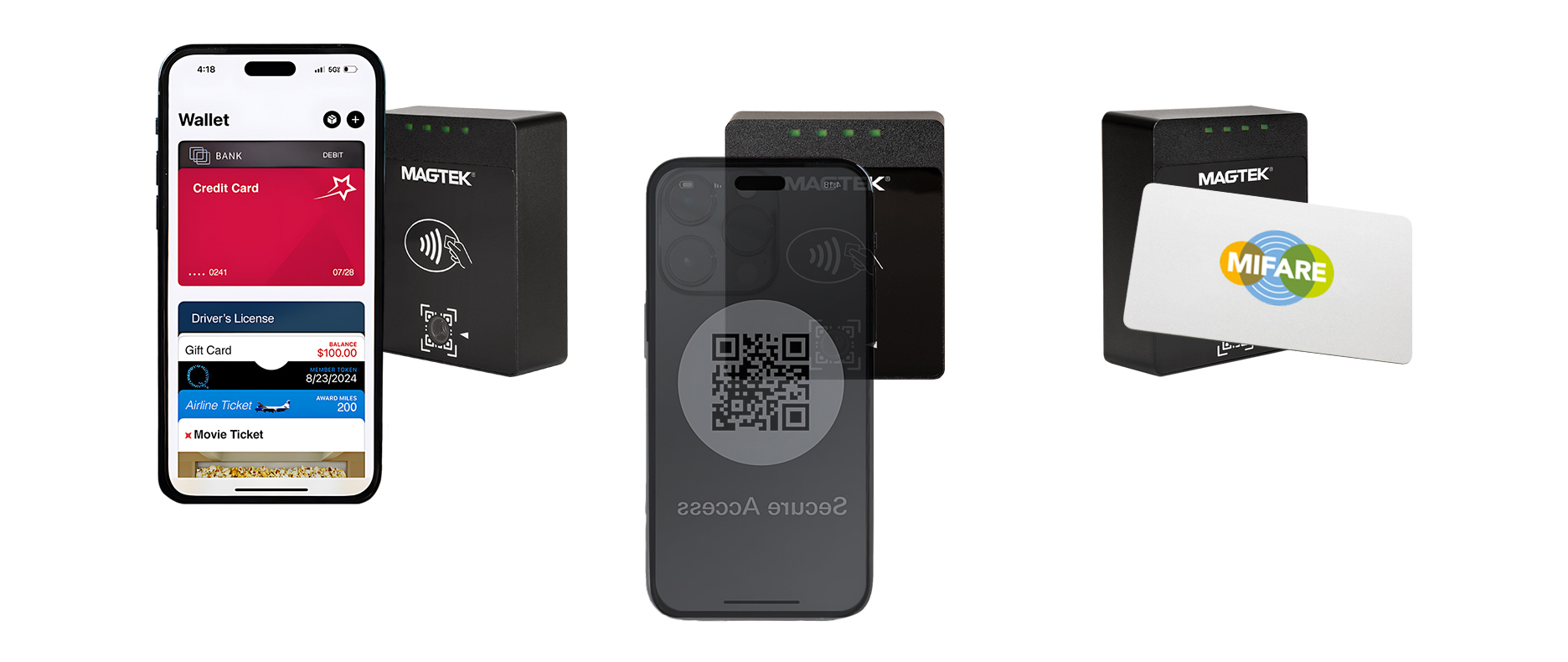 Engineered Security
DynaProx and DynaProx BCR are equipped with the next generation of security and the MagneSafe® Security Architecture (MSA). The design and architecture meet the requirements for contactless EMV 3.0, PCI PTS POI 6.1, and support triple DEA encryption with DUKPT Key Management.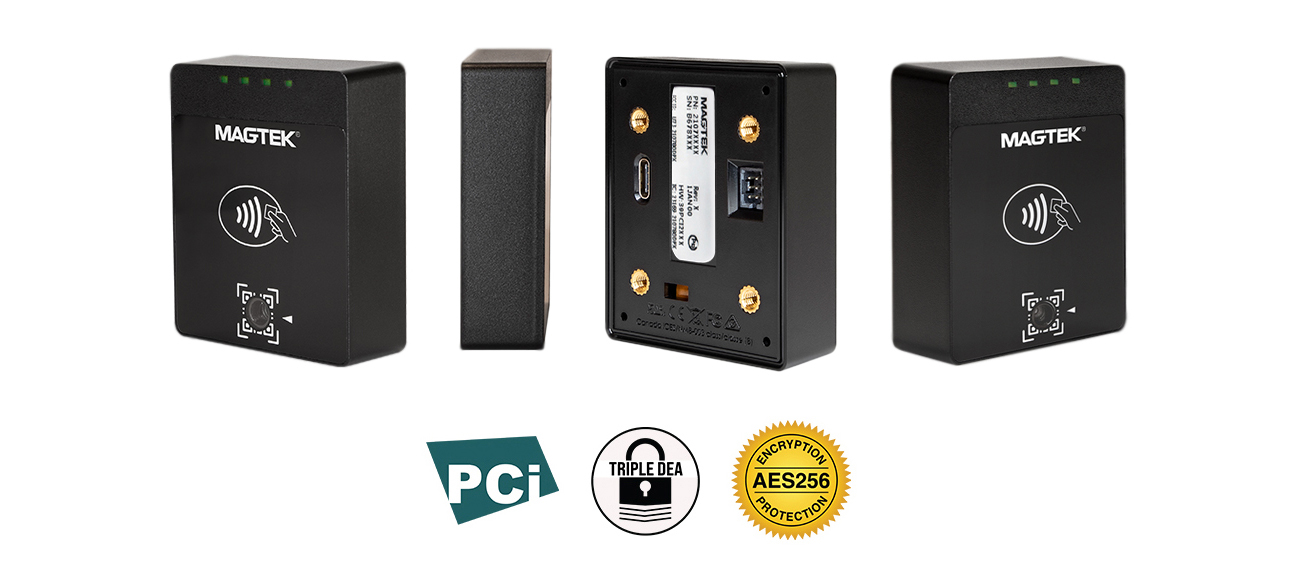 DynaProx BCR for Barcode Reading
DynaProx BCR is ready for optical reading for many 2D and 1D barcodes including UPC Codes, PayPal/ Venmo QR Codes, general QR Codes, and more. Now users can leverage a single device to scan items and accept payments.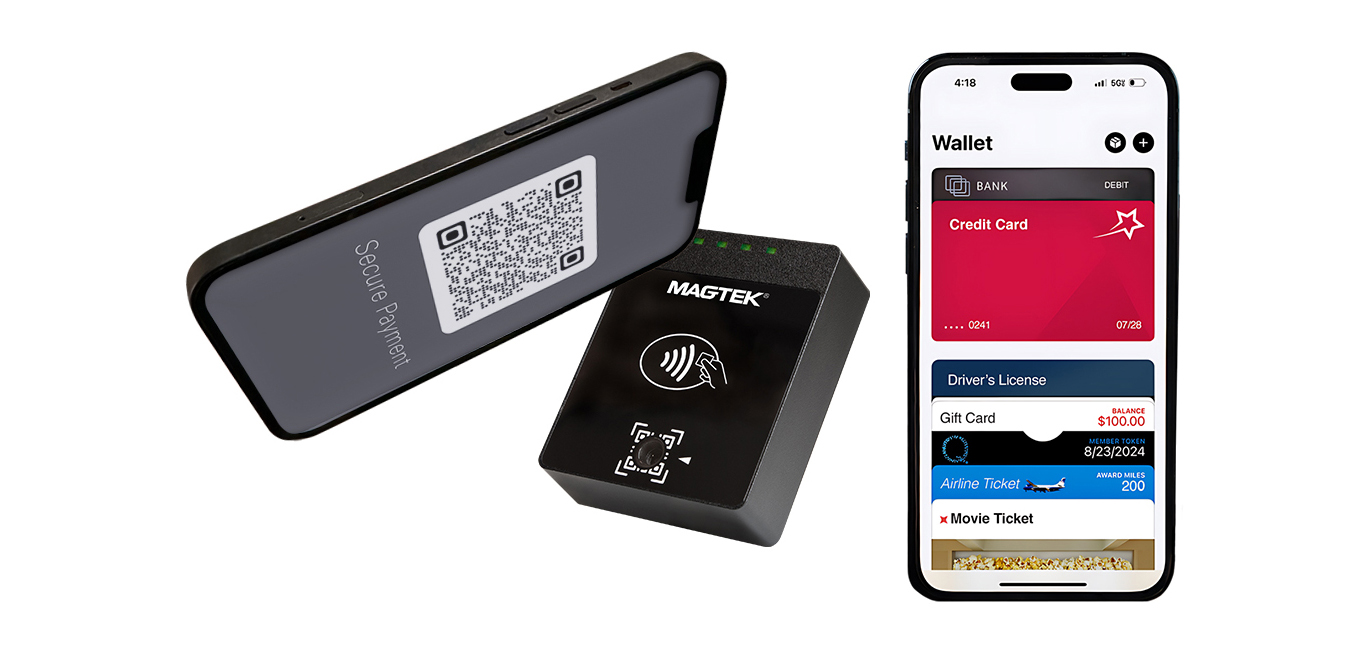 Audio Cues for Better Communication
The transducer for audio cues makes transactions easier for customers and provides auditory feedback to cardholders and operators.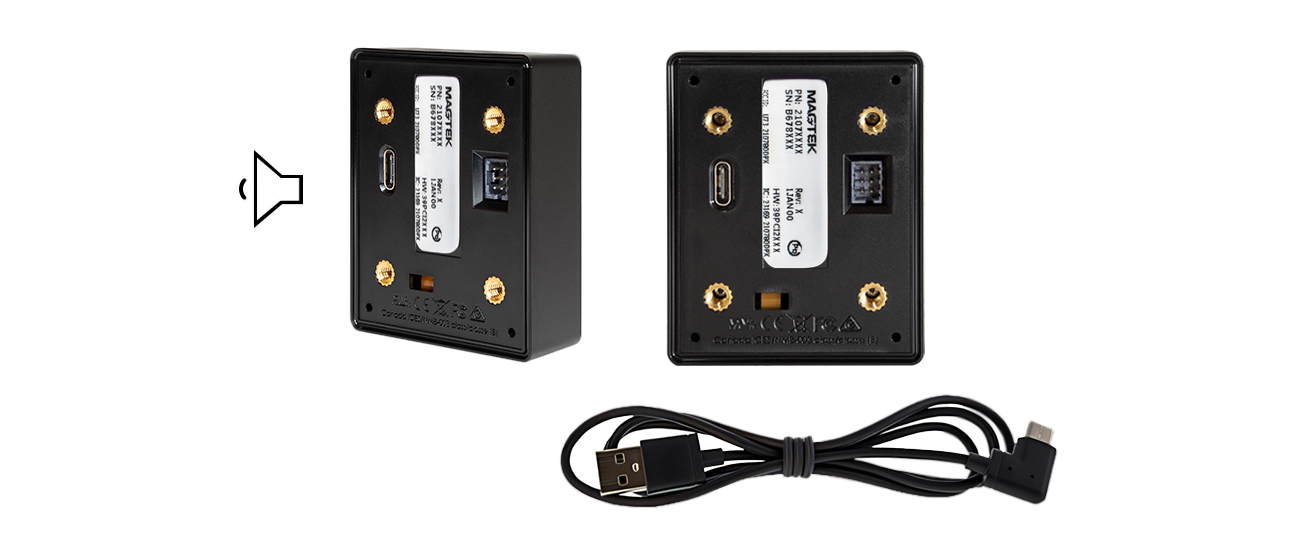 Single Connection for Commands and Power
Use either USB or RS-232 interface for communications and power. The flexible cable management reduces engineering time.

Built for Kiosks and Countertops
DynaProx devices are built for unattended kiosks with hard mounting points to match common kiosk and ATM bezel mounts or can accommodate countertops with an optional stand. The physical design meets IK 08 for impact resistance, IP 65 for water ingress protection, and the housing is made from UV resistant plastic.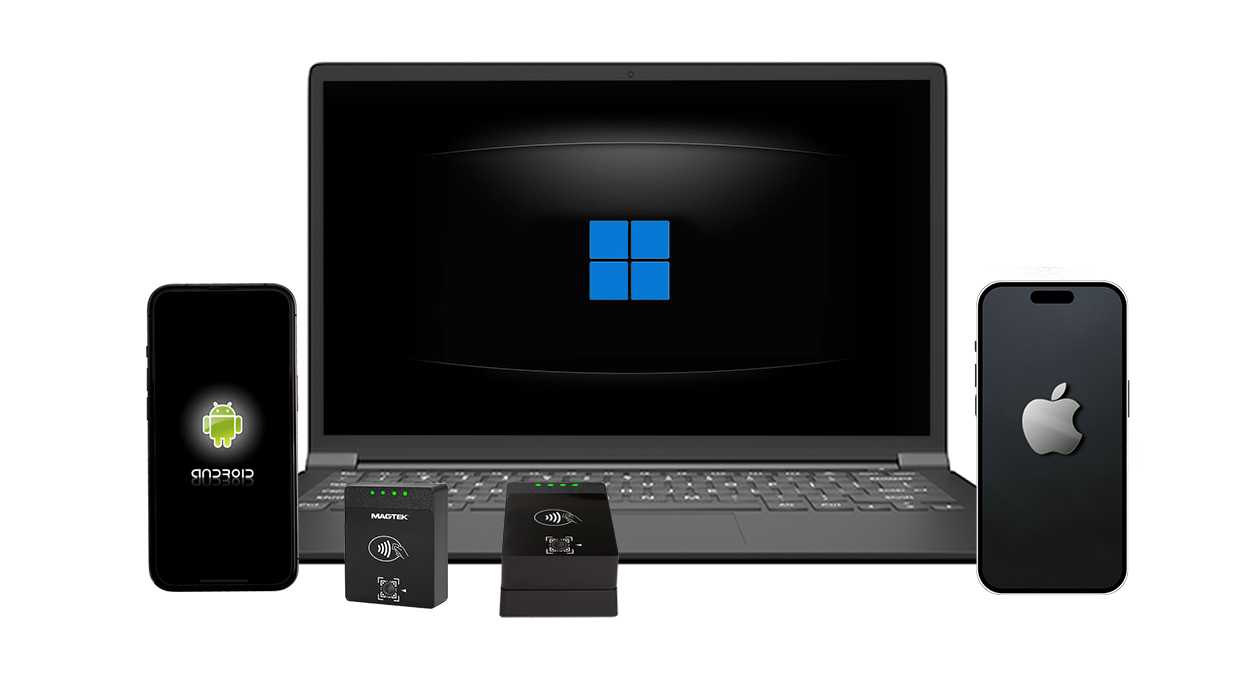 Operating System Compatibility
Compatible with Windows and Android applications. By using MagTek's web services, Magensa, integration is made easier. Magensa Gateway's are L3 certified to leading USA processors, help reduce PCI Scope, and provide encryption and tokenization.
Ruggedized and Ready for a Variety of Applications
Ideal for kiosks, vending machines, unattended retail, and countertop deployment (with the optional stand), contactless payment and barcode scanning are made fast, reliable, and secure.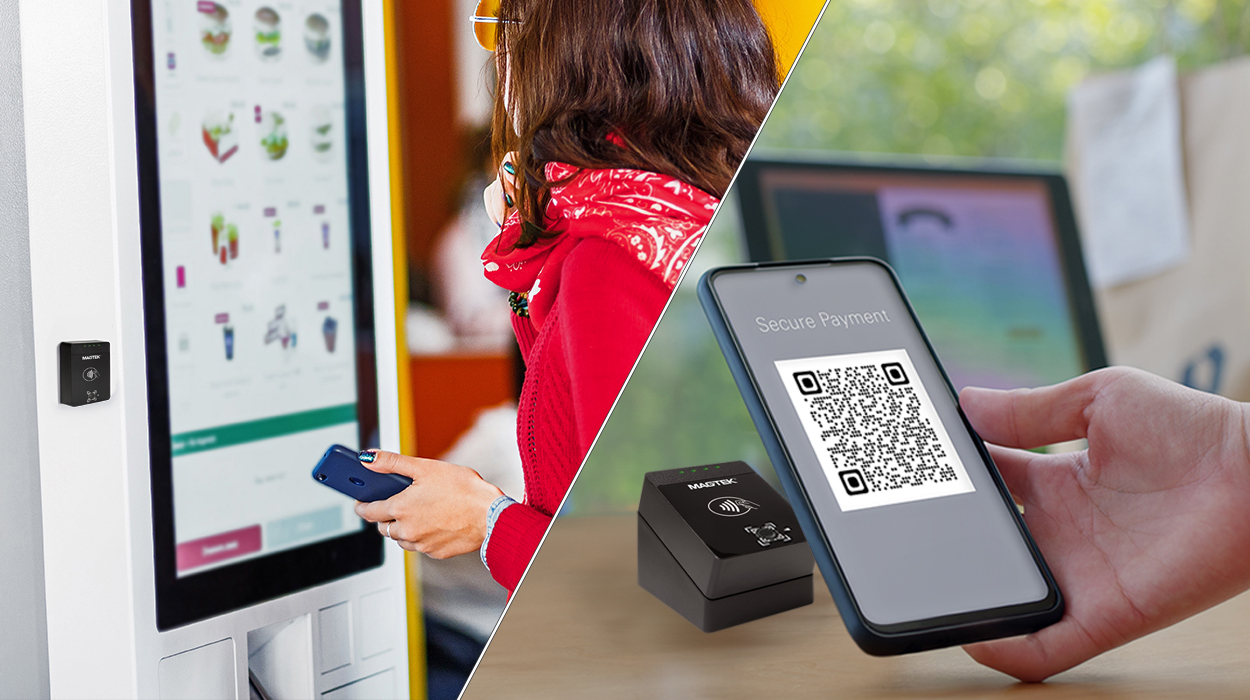 Payment Methods
Magstripe Secure Card Reader Authenticator

Triple track (TK1/2/3); bidirectional read

ISO 7810, 7811; AAMVA driver licenses

NA

EMV Chip Contact

EMVCo L1 And L2 ISO/IEC 7816

NA

EMV Contactless

EMVCo L1 and L2 Contactless Reader

YES

NFC Contactless / Mobile Wallets

Apple VAS, D-PAS, PayPass/MCL, payWave, Expresspay

Mobile wallets including but not limited to
Google Play, Samsung Pay, Apple Pay

YES

Barcode Reader (BCR)

Media: Labels, paper, smartphone / computer displays
Barcode Types:QR Codes, Linear Barcodes, UPC-A, UPC-E, Code 128, PDF417 / Data Matrix, Aztec, etc. Field Of View 31.5' total vertical and 42' total horizontal sweep, perpendicular to device face Depth Of Field 1.2 in. (30mm) to 13.8 in. (350mm)

YES

BCR Models Only
---
Reliability and Operation
| | |
| --- | --- |
| MSR / SCRA swipes | NA |
| EMV insertions | NA |
| Operating System Compatibility | Android and Windows |
| Status and Audio Indicators | Status LEDs and audio |
---
General
Connection Method

USB / RS232.

Wireless

(Frequency 2.4 MHz)

NA

Display

NA

Secure Key Pad

NA

Optional Accessories

Optional countertop stand

Magensa Web services

L3 Certified Gateway, Remote Services, Tokenization, Encryption, Authentication

Interface

USB / RS232
---
Electrical
Charging

Rechargeable

USB 2.0 charge
Chargin Time:4.2 Hr

Current and Power

USB Power
Powered separately for RS 232
---
Security and Certifications
| | |
| --- | --- |
| Compliance | FCC, CE, UL, UKCA, ROHS32, REACH, MC TQM, EMV 3.0 |
| PCI, SRED | |
| MagneSafe Security Architecture | MagTek V5 with Encryption, Tokenization, Authentication, Dynamic Data |
| Tamper | Evident/Resistant/Responsive |
| Encryption | TDEA/DUKPT |
---
Mechanical
Dimensions
L x W x H or L x W x D

2.09 in x 2.52 in x .72 in
(53mm x 64mm x 18.5mm)

Weight

DynaProx = 2.0 oz. (56g)| DynaProx BCR = 2.0 oz. (58g)

Mount/Stabilizer

Hard mounting point to match common ATM Bezel mounts
(1.4 x 1.25 inch hole pattern)
Optional countertop stand

---
Environmental
| | | |
| --- | --- | --- |
| | DynaProx | DynaProx BCR |
| Temp - Operating | -30℃ to +85℃ (-22℉ to 185℉) | -20℃ to +55℃ (-4℉ to 131℉) |
| Temp - Storage | -30℃ to +85℃ (-22℉ to 185℉) | -30℃ to +70℃ (-22℉ to 158℉) |
| Humidity (non-condensing) | 5 - 90% RH | 5 - 90% RH |
| Ingress Protection Meets | IP 65 | IP 65 |
| Shock Resistence Meets | IK08 | IK08 |
View Support Resources for this product: