DynaFlex Family
DynaFlex products deliver a wide variety of payment acceptance in a small form-factor. All DynaFlex products offer an integrated secure card reader authenticator for magnetic stripe cards, EMV chip cards (contact and contactless), and NFC enabled mobile wallets including Samsung Pay, Google Pay, and Apple Pay. DynaFlex products designated as "Pro" include a responsive touchscreen with support for Manual Entry and Signature Capture. DynaFlex products designated as "BCR" read QR Codes and other 1D and 2D barcodes.
Ready to Accept a Variety of Payments
DynaFlex countertop products are ready to accept a variety of payment options for card-present, card-not-present, mobile wallets and QR Codes. DynaFlex products have a smooth magnetic stripe swipe path, durable EMV chip contact insertion slot, accurate barcode scanner, responsive touchscreen, and fast EMV/NFC contactless tap pad.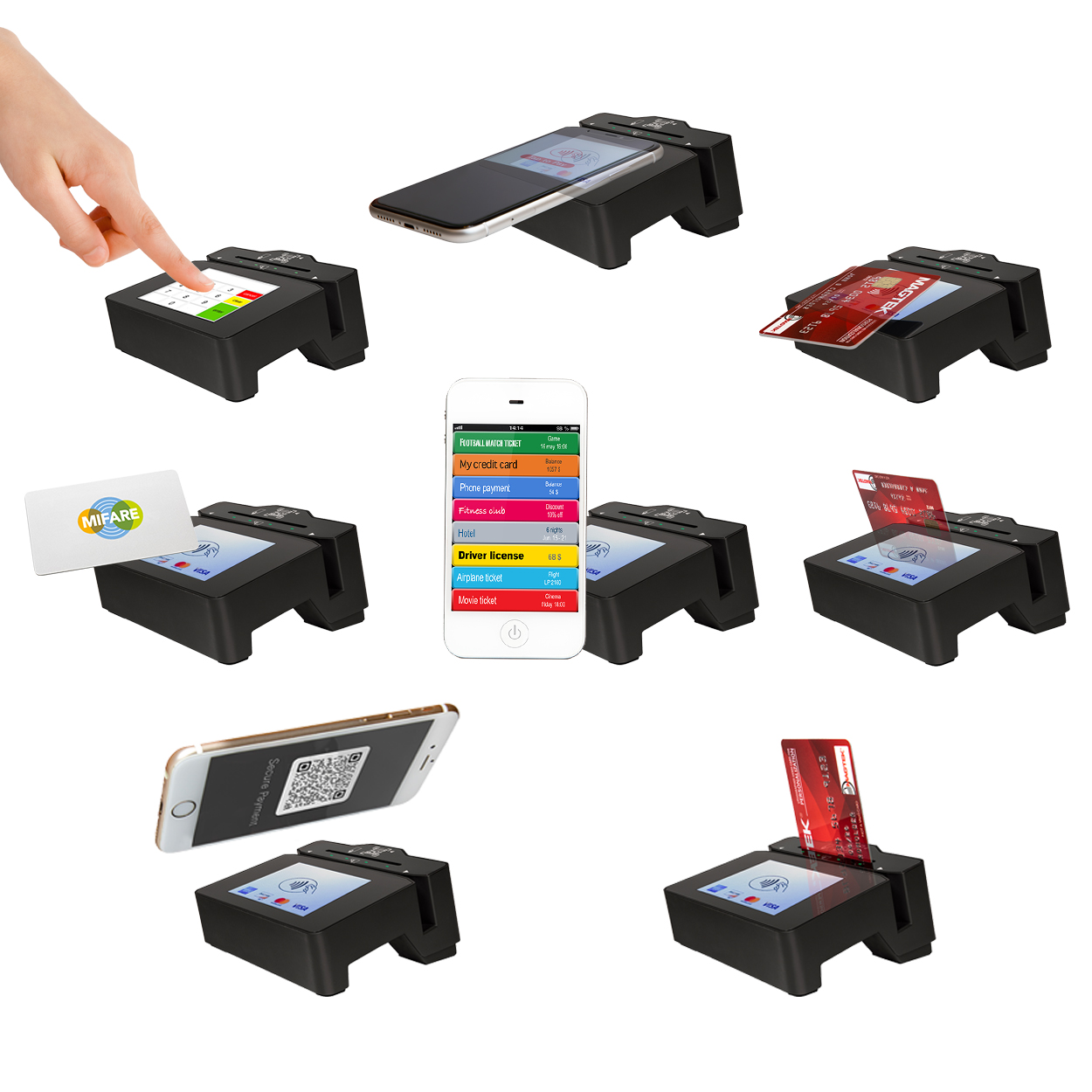 Leading Operating Systems Compatibility
DynaFlex Products are compatible with Android and Windows handheld and countertop devices for easier integration into leading payment applications.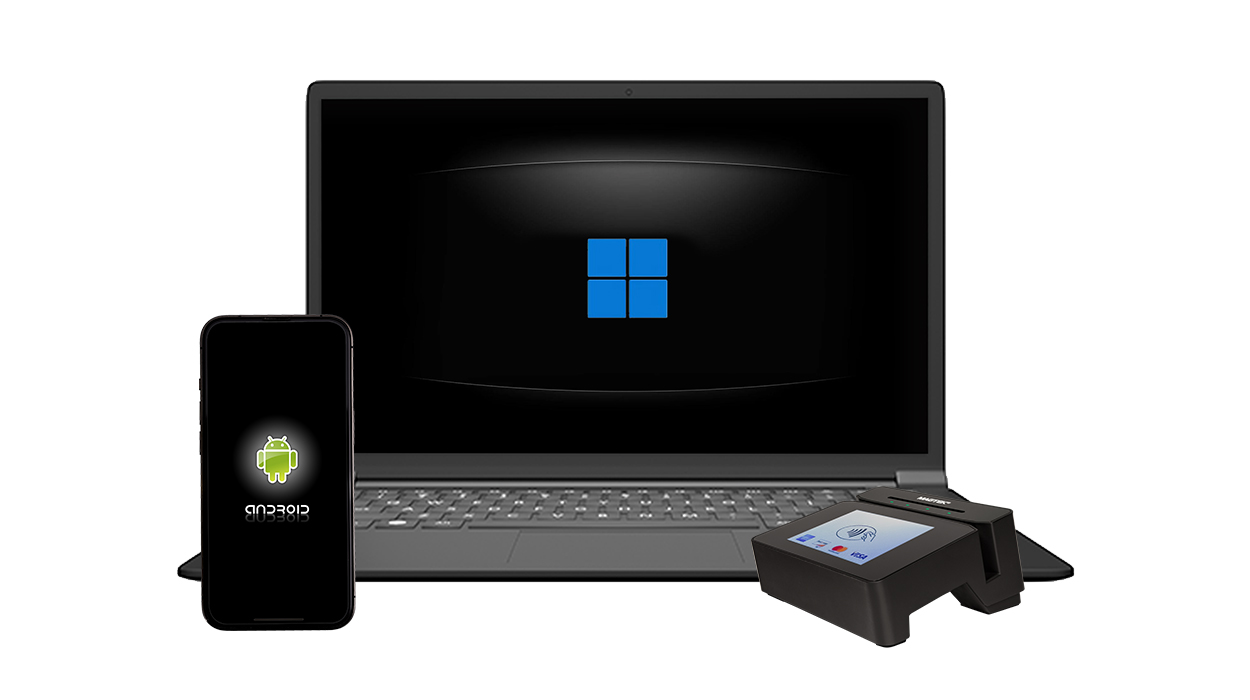 Stable Design
DynaFlex countertop products come with micro suction fitted feet, assuring the cardholder a stable scan, swipe, insert, or tap experience.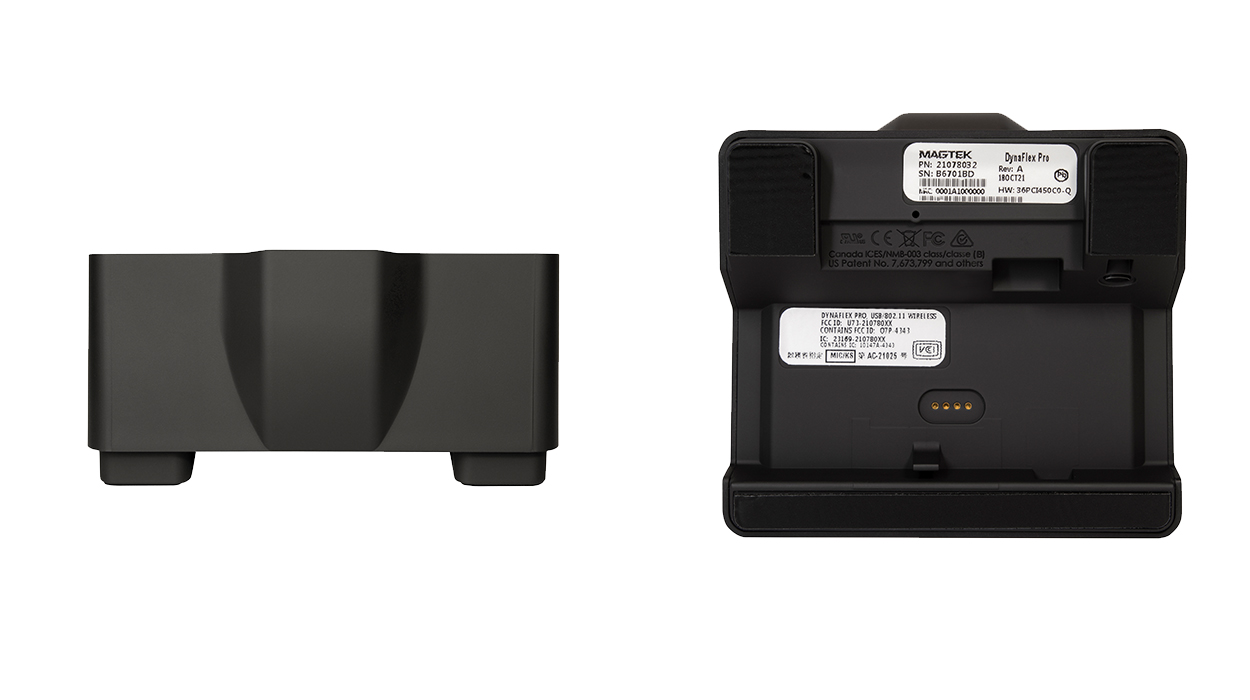 Simple Connection
DynaFlex Products connect via USB, using one of the most common connection and power sources available. When properly powered through its USB port, the device powers on automatically.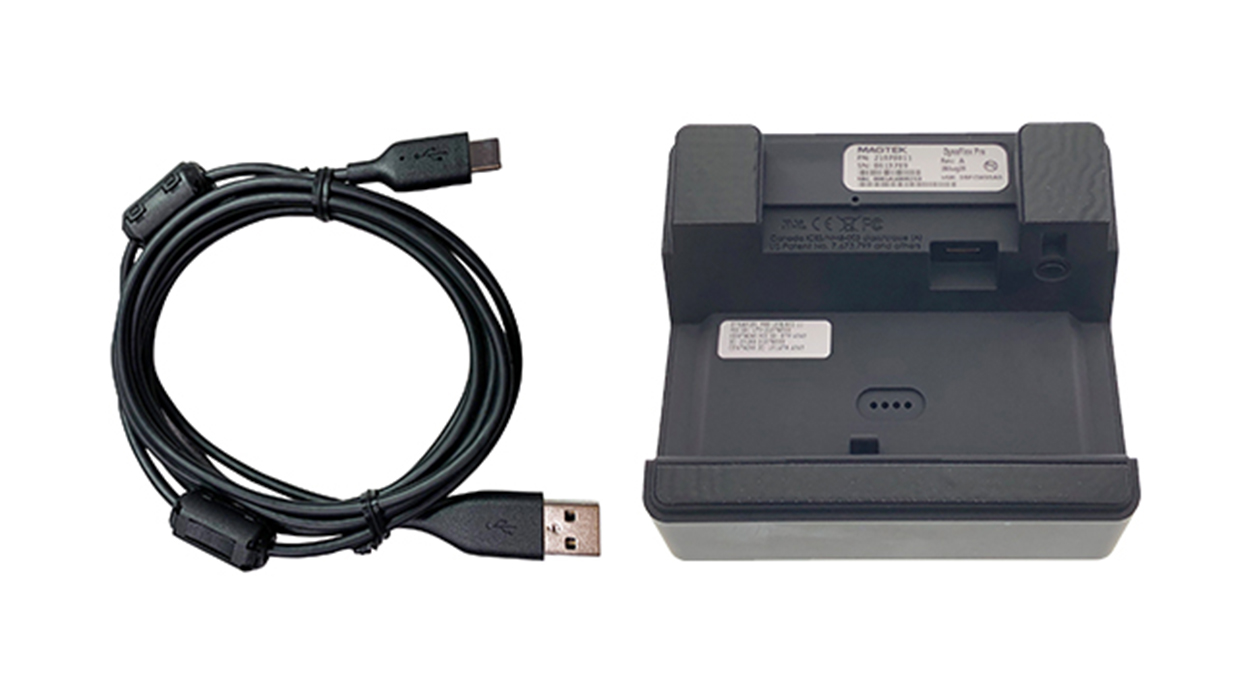 Unique Perspective – Elevate Payments
DynaFlex products offer a unique payment experience with the reading locations visible to the customer from one side. No more searching for the insertion location, everything is visible form the front face of the products. All four reading locations are visible to the cardholder on the face of the device; this intuitive positioning of the slots ensures that "bugs," skimmers, or shimmers cannot be hidden easily inside the device.
DynaFlex, DynaFlex BCR, DynaFlex Pro, DynaFlex Pro BCR
DynaFlex delivers a large, clear area for contactless transactions, whether you are accepting EMV contactless cards or NFC mobile wallet payments. DynaFlex Pro offers a touchscreen display that also supports Manual Entry and Signature Capture. BCR products offer a barcode reader for reading of QR Codes and 1D/2D barcodes for payments.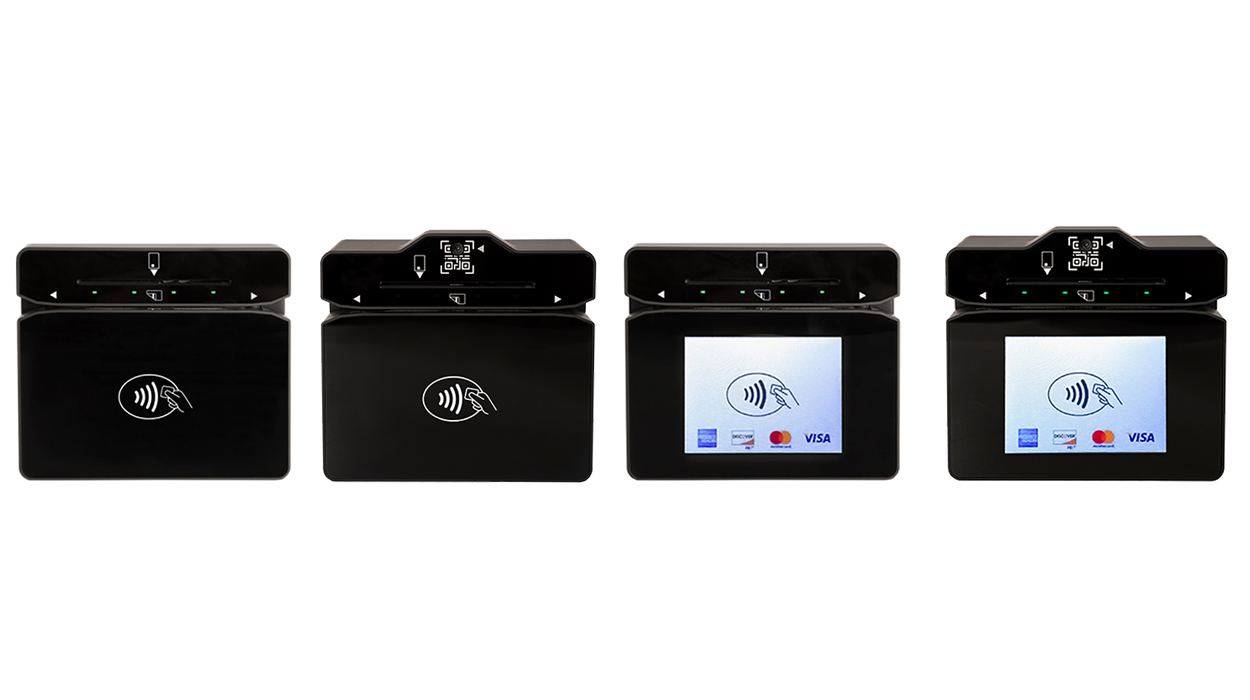 Easier Mounting with Kiosk Model
Built with a straight angled bottom, kiosk models have four threaded mounting holes for easier integration into unattended and self-service kiosks. Giving you flexibility for your custom payment environment. Learn more under https://www.magtek.com/product/dynaflex-kiosk-family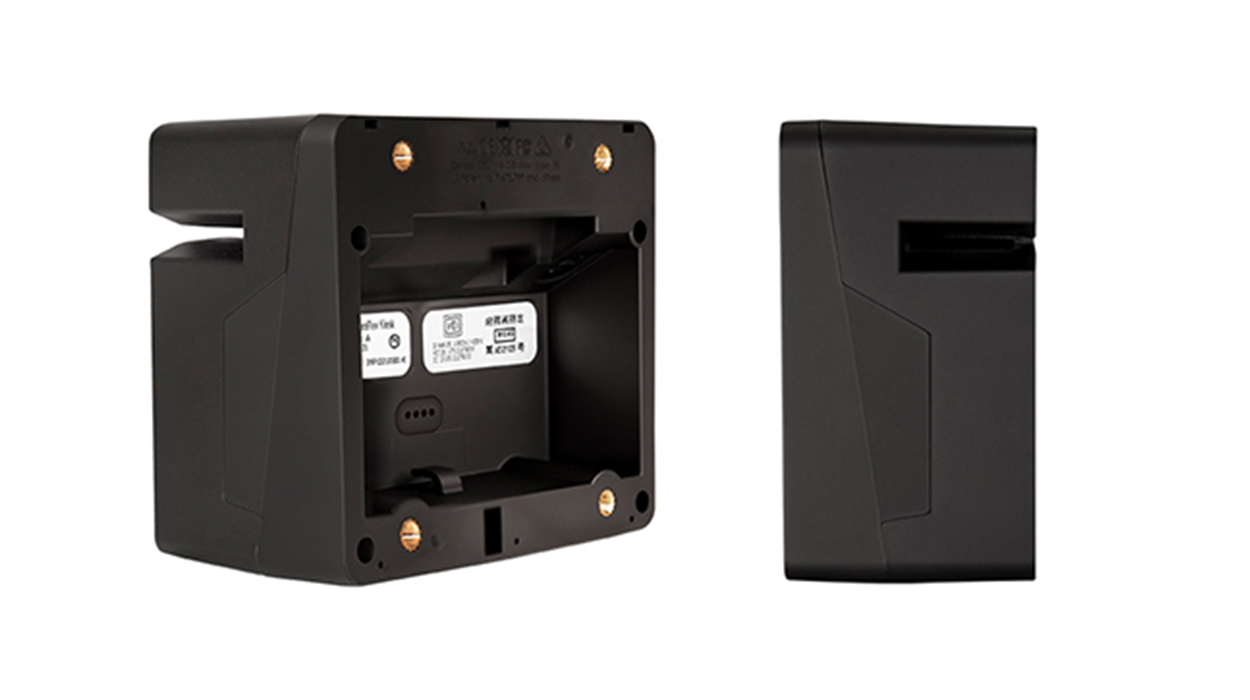 Built for Security
DynaFlex products deliver PCI PTS POI 5.x secure reading and exchange of data (SRED), making all models suitable for PCI-P2PE solutions.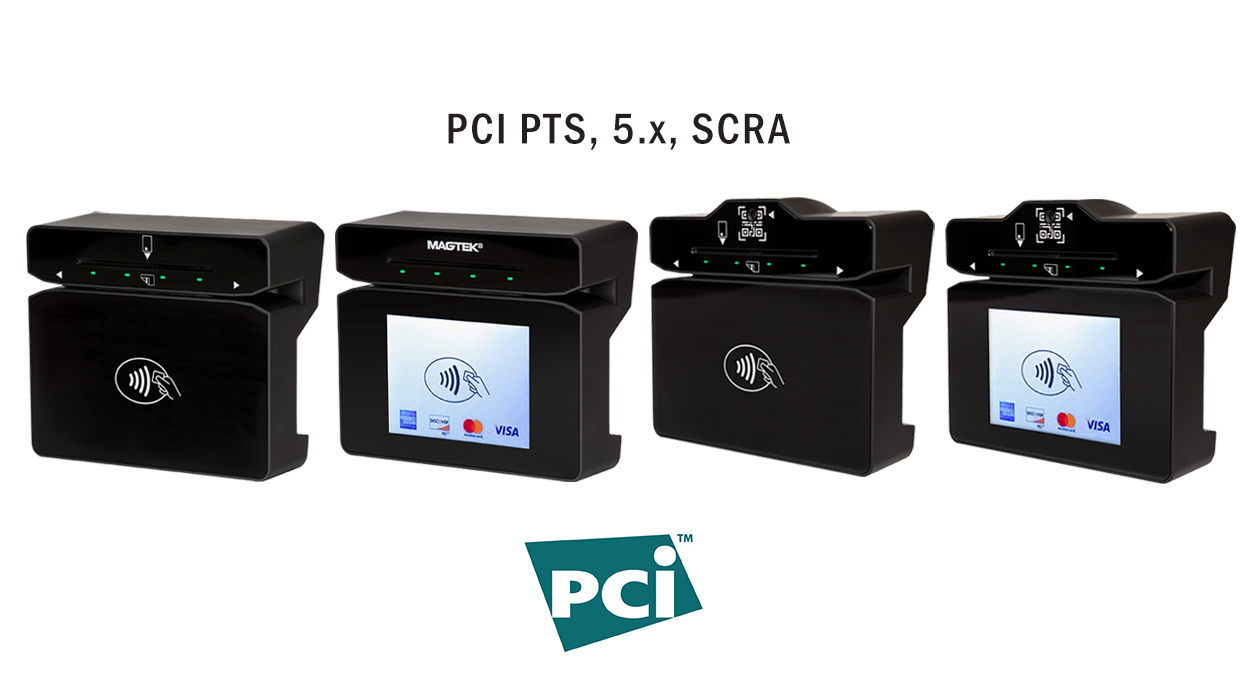 MAGENSA SERVICES | Solutions as a Service
Couple DynaFlex Products with Magensa Web Services for faster development, reduced PCI scope, enhanced customer experience, gift card and loyalty card processing, remote services, tokenization of card data for recurring payments, invoicing, and certified access to major processors through the Magensa Payment Protection Gateway (MPPG).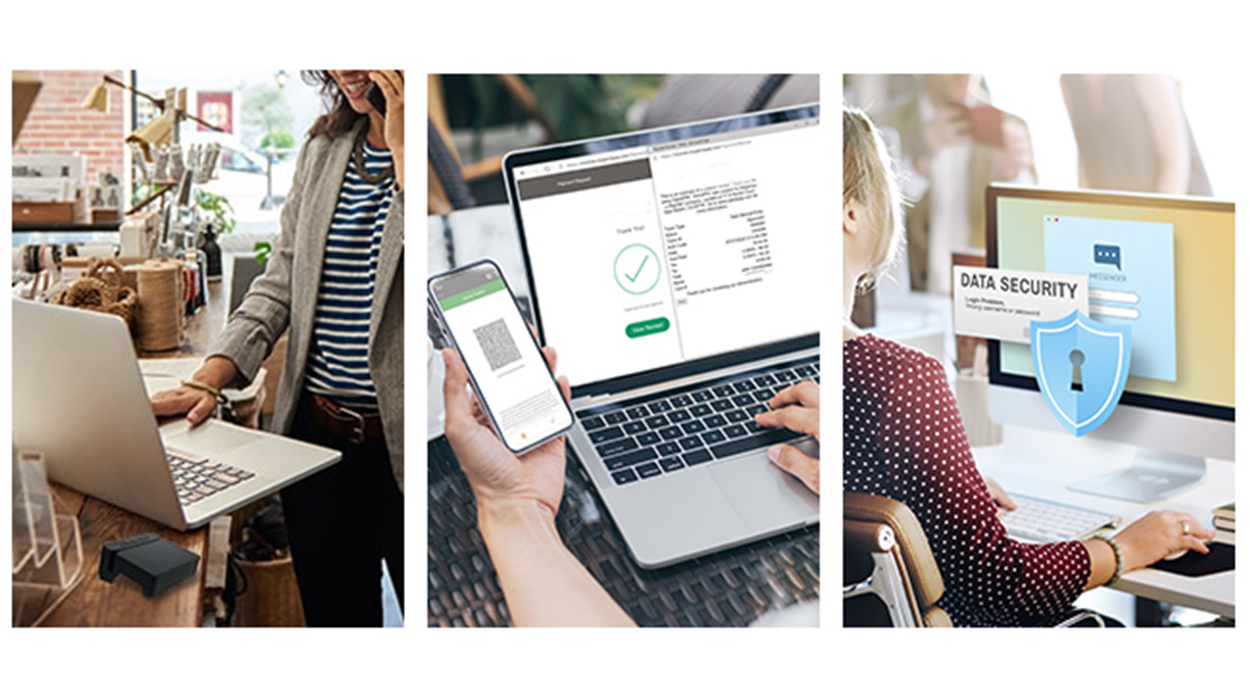 APPLICATIONS | Payment Acceptance
DynaFlex products combined with Magensa Web Services deliver payment acceptance versatility.
Retail Environment
DynaFlex products deliver more to retail environments; with OS and payment option versatility, including QR Codes and other 1D and 2D barcodes, mounting flexibility, reduced PCI scope, enhanced customer experience, and faster transactions. Ready for retail merchants, restaurants, healthcare, hospitality, call centers, and anywhere you need to accept card-present and card-not-present payments.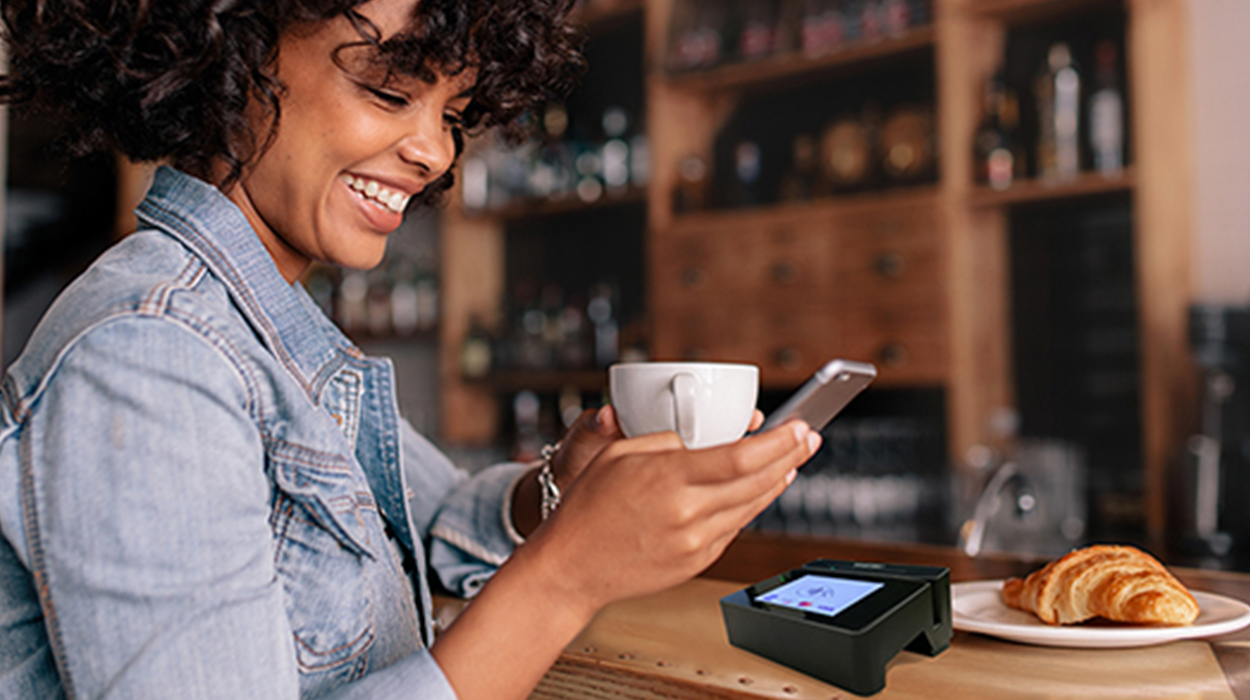 Banking Environment
DynaFlex products are ready to work with your application for ID verification or as a payment offering for your Merchant Services. DynaFlex Pro additionally supports Manual Entry, Signature Capture and other input prompts needed to walk consumers through their in-person transactions.
OEM Environment
DynaFlex Kiosk products are made with flat angle bottoms for easier attachment to unattended and self-service solutions for retail, healthcare, restaurants, and so much more.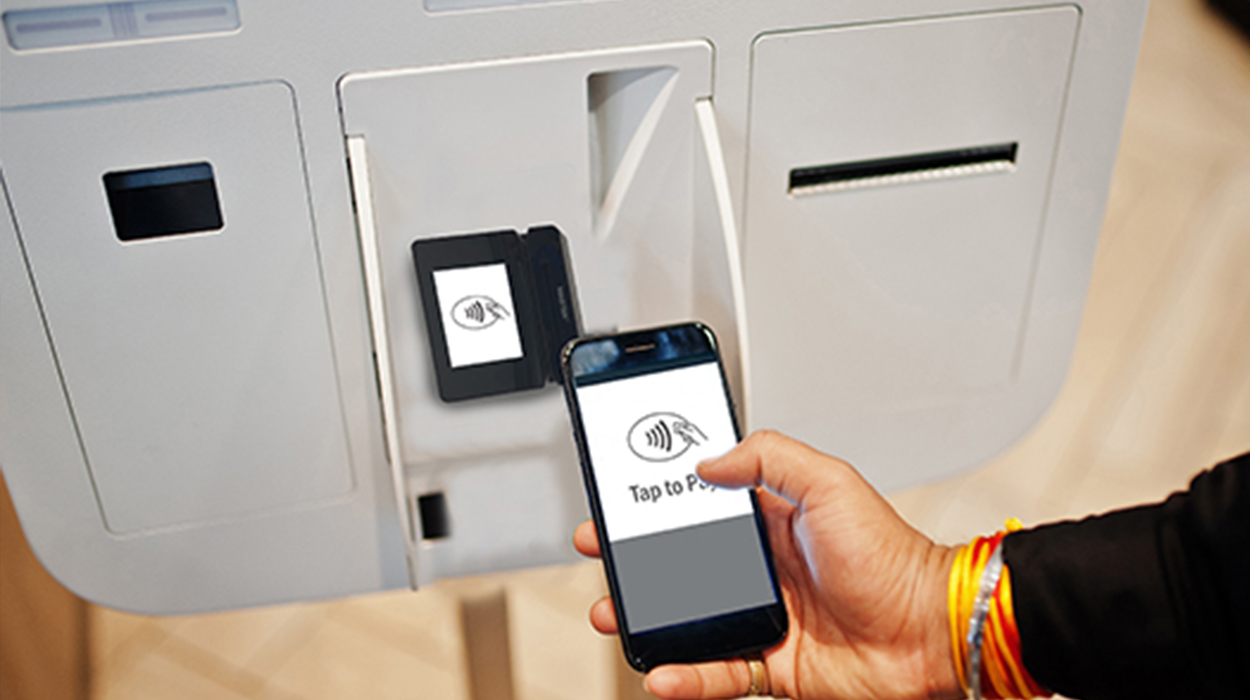 Card Reader Secured with the MagneSafe Security Architecture
DynaFlex Products are built on the foundation of the MagneSafe® Security Architecture. DynaFlex supports triple DEA or AES encryption, both with DUKPT key management, tokenization, and authentication. The magnetic stripe secure card reader authenticator uses MagnePrint® card authentication to secure cardholder data. DynaFlex is ready with device/host authentication, unique, non-changeable serial numbers, and time bound session IDs to defend against rogue devices entering the payment environment.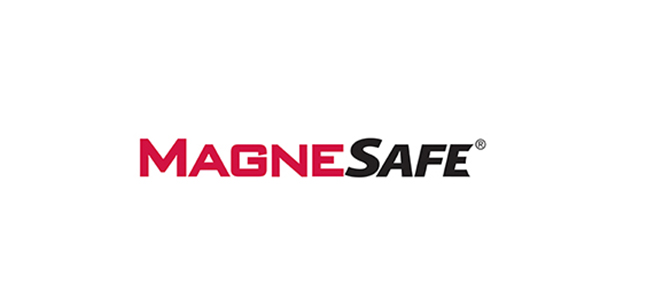 Payment Methods
Magstripe secure card reader authenticator

Triple Track (TK1/2/3); Bidirectional read; ISO 7811

YES

6 ips to 60 ips

EMV chip contact

EMVCo L1 and L2 ISO/IEC 7816

YES CLICK HERE

EMV contactless

EMVCo L1 and L2 Contactless Reader


D-PAS, PayPass/MCL, payWave, Expresspay

YES CLICK HERE

NFC Contactless / Mobile Wallets

ISO/IEC 18092, ISO/IEC 14443 (Type A/B)


D-PAS, PayPass/MCL, payWave, Expresspay
Mobile wallets including but not limited to
Google Play, Samsung Pay, Apple Pay

YES

Barcode / BCR models only


QR Code (color encoded, logo-based),
Linear Barcodes, UPC-A, UPC-E, Aztec,
EAN-13, Code 39, Code 128, PDF417/
Data Matrix, etc.

BCR Models Only
---
Reliability and Operation
MSR / SCRA swipes

1 Million

EMV insertions

500K

Operating System Compatibility

USB Hosts: Windows 10, Android 4.4.2 and above

Touchscreen display
(Pro models only)

2.27x1.70 in.(57.60x43.20mm)
320x240 (RGB) Dots

Status indicators

4 LED, auditory beep
---
General
| | |
| --- | --- |
| Connection Method | USB-C (USB HID 2.0) |
| Magensa Web services | L3 Certified Gateway, Remote Services, Tokenization, Encryption, Authentication |
---
Electrical
| | |
| --- | --- |
| Charging | NA |
| Rechargeable Battery | NA |
| Current and Power | Power through USB |
---
Security and Certifications
| | |
| --- | --- |
| Compliance | FCC, CE, UL |
| PCI, SRED | |
| MagneSafe Security Architecture | MagTek V5 with Encryption, Tokenization, Authentication, Dynamic Data |
| Encryption | TDEA/DUKPT |
| Tamper | Responsive |
---
Mechanical
Dimensions
W x L x H


DynaFlex and DynaFlex Pro:
4.0 x 3.5x 1.9 in.(101.6 x 88.9 x 48.3mm)
DynaFlex Kiosk/DynaFlex Pro Kiosk:
4.1 x 3.5 x 1.9 in.(103.3 x 90.0 x 48.3mm)
DynaFlex BCR models:
4.07 x 3.74 x 1.91 in (103.3 x 95.1 x 48.5mm)

Mount/Stabilizer

Micro suction feet
Lanyard mount point



CLICK HERE: DynaFlex Pro 360°

CLICK HERE: DynaFlex 360°
---
Environmental
| | |
| --- | --- |
| Storage temp | 14°F to 140°F (-10°C to 60°C) |
| Operating temp | 32°F to 113°F (0°C to 45°C) |
| Operating & Storage humidity non-condensing | 10% to 90% |
| Ingress Protection Meets | Splash Resistance |
View Support Resources for this product: