DynaPro Go
Handheld and versatile, ready for mobile payments and secure PIN entry
Multiple Operating Systems Compatibility
Compatible with iOS, Android, and Windows operating systems.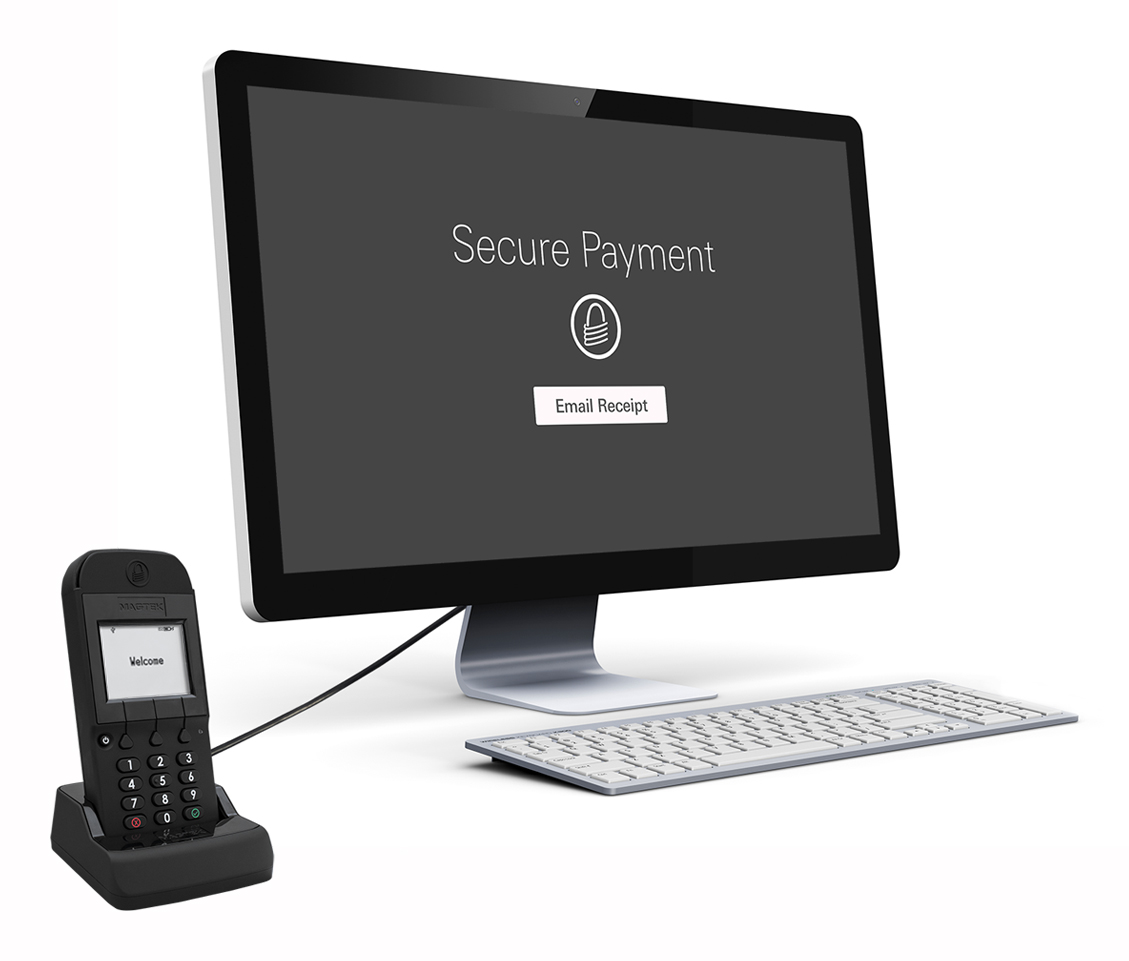 Wired or Wireless Connectivity
Use the USB connection for communications and power. The optional charging cradle can be used when Bluetooth LE or 802.11 wireless is the preferred communications interface.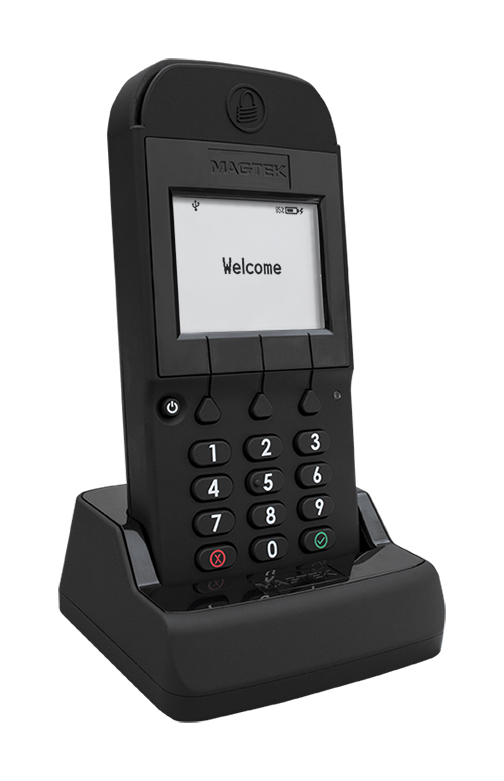 Handheld PIN Pad with a Small Form-factor
Accept a variety of payment methods in one handheld device. The encrypting PIN pad secures data the moment it is entered. Whether you are reading contact or contactless EMV cards, magnetic stripe cards or NFC mobile wallets, this device is built for security and reliability.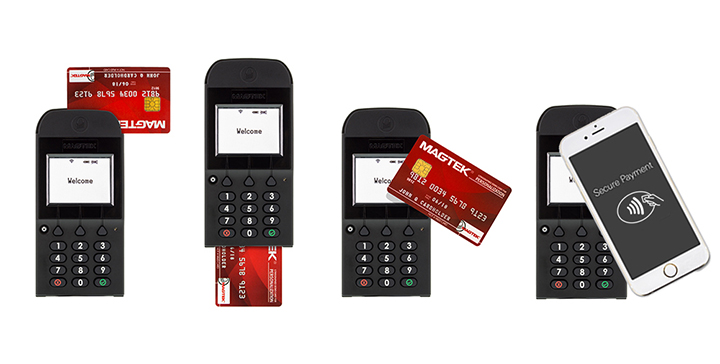 PIN Pad with Enhanced User Interface Audible and Visible Cues
DynaPro Go includes audio feedback and a tactile reference bump for visually impaired individuals and is backlit for better viewing in low-light areas, making transactions easier.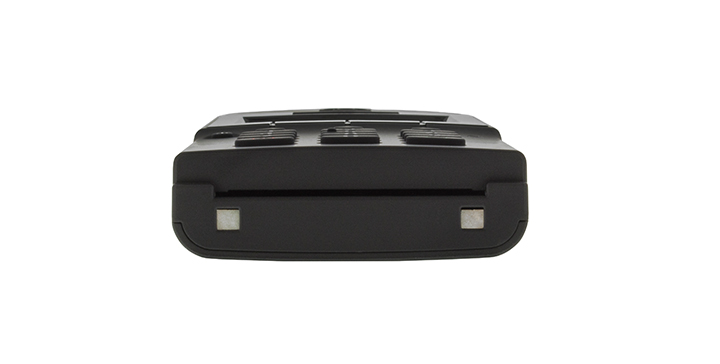 Mobile PCI PED 4.x, SRED, PCI Compliance, Ready for P2PE Solutions
Industry standard 3DES encryption, DUKPT key management, and the MagneSafe® Security Architecture make it more secure than PCI requires. In SRED mode it delivers a PIN pad device that can be integrated into a P2PE environment.

Ready for teller line automation
Connect your member service desk and your back-office with the security, flexibility, and reliability that in-branch visitors expect.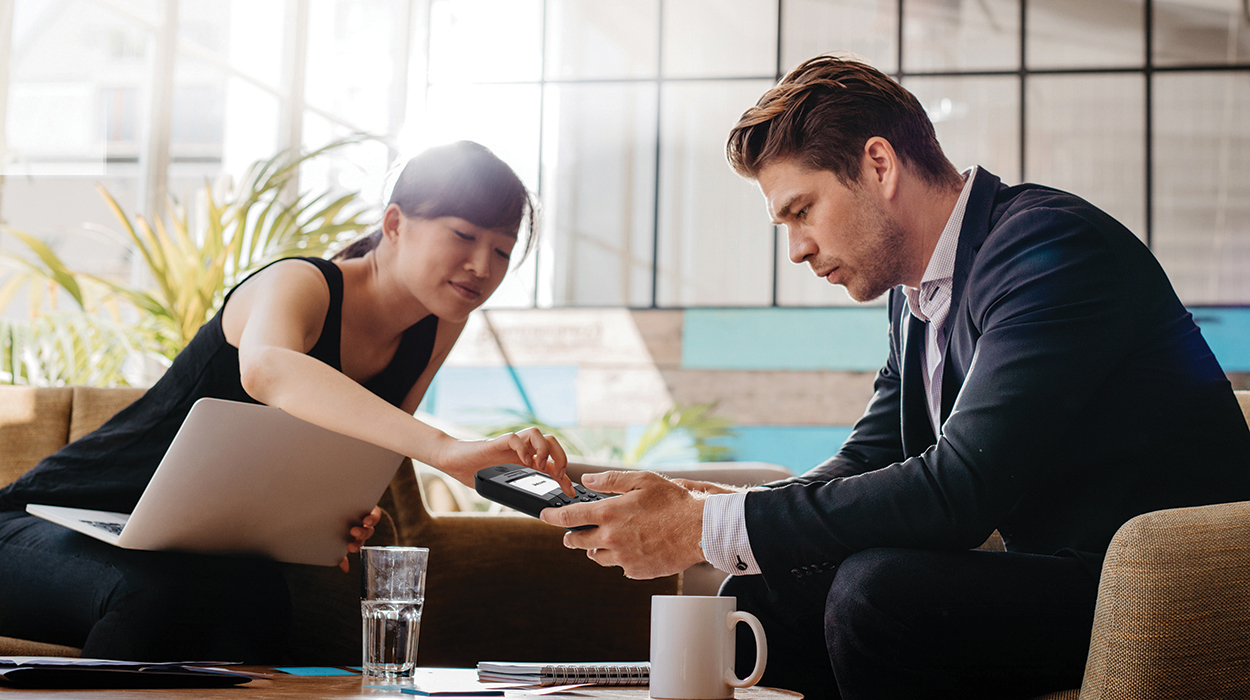 Line-busting, curbside, and anywhere else handheld transactions happen
mPOS, mobile point of sale, brings your payment solution wherever you need to accept payment transactions.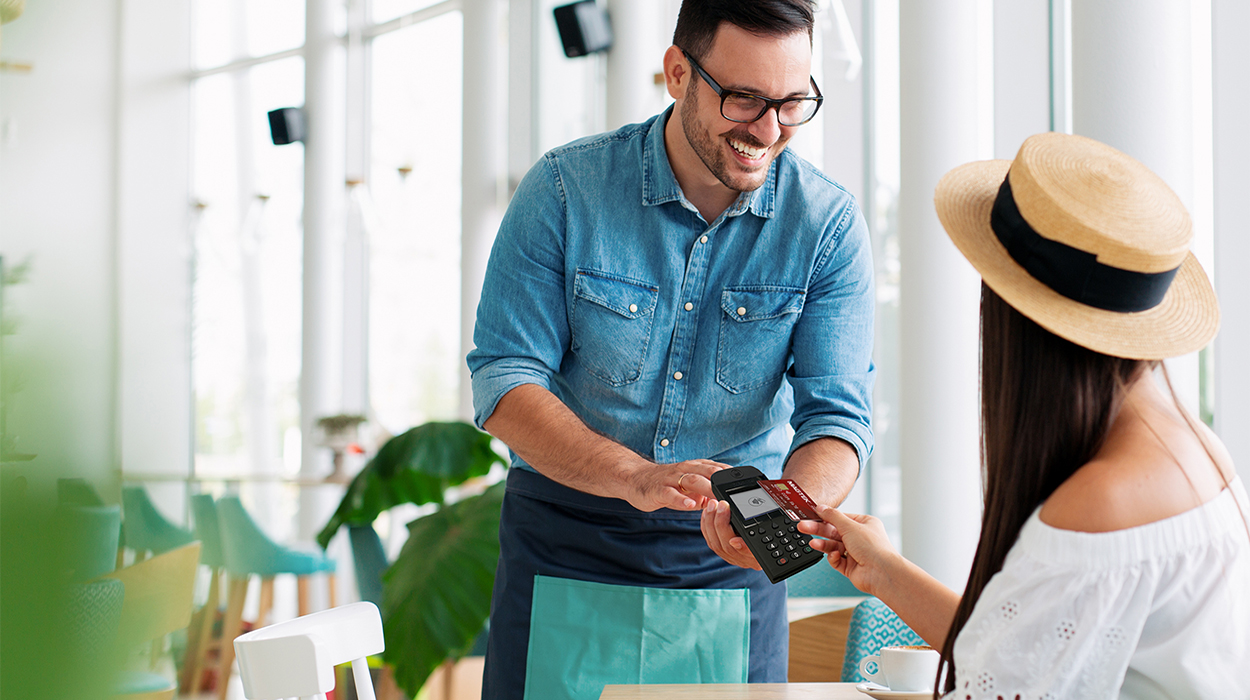 MagneSafe Security Architecture
MagneSafe® is a digital identification and authentication architecture that safeguards consumers and their personal data. Designed to exceed PCI regulations, MagneSafe leverages strong encryption, secure tokenization, counterfeit detection, tamper recognition, data relevance and integrity, and dynamic digital transaction signatures, which together validate and protect the entire transaction and each of its components.

Payment Methods
Magstripe secure card reader authenticator

Triple Track (TK1/2/3); Bidirectional read;
ISO 7810, 7811; AAMVA Driver Licenses


10 ips - 50 ips

EMV chip contact

EMVCo L1 And L2

Expired 8/2021

Contactless Reader

EMVCo Contactless L1, D-PAS®, PayPass™/MCL, payWave®, ExpressPay®, Mobile wallets including but not limited to Apple Pay®, Google Pay, Samsung Pay®

Legacy L3 after 3/2021

Signature Capture

With Dry Finger Tips

YES
---
Reliability and Operation
MSR / SCRA swipes

1 Million

EMV insertions

500K

Operating System Compatibility

USB Hosts: Windows 7, Windows 8 and 8.1, Windows 10,
Android 4.4.2 and above with USB OTG support
802.11 wireless TLS 1.2 hosts: iOS 7.1 and above, Android 6.0 and above, Windows 7 SP1 and above
Bluetooth LE hosts: iOS 7.1 and above, Android 5.0 and above,
Windows 8.1 and above on hosts that support Bluetooth LE
Secure Connections per Bluetooth Core Specification 4.2

Status indicators

NA
---
General
Data Connections

Micro-USB, implements USB 1.1 and USB 2.0
TCP/IP over 802.11 wireless (select models)
Bluetooth LE Secure Connections with Numeric Comparison (select models)

Display

320x240 pixels
BackLit QVGA TFT LCD; 16-bit color depth; Adaptable brightness based on ambient lighting or preset. Pre-programmed static and animated messages.

Secure PIN Pad

Backlit Full-travel membrane pad providing tactile feedback; 10 digits, 2 data entry keys, 3 multi-purpose function keys; ADA central bump

Magensa Web Services

L3 Certified Gateway, Remote Services, Tokenization, Encryption, Authentication
---
Electrical
Charging

Micro-USB and charging cradle
(customer must supply own power source)

Rechargeable Battery

1700 mAh nominal (rated) Lithium polymer rechargeable for main power; Lithium coin cell for backup.

Voltage Requirement

5VDC when sourced from Micro-USB, charging cradle, or wall adapter
---
Security and Certifications
| | |
| --- | --- |
| MagneSafe Security Architecture | MagTek V5 with Encryption, Tokenization, Authentication, Dynamic Data |
| PCI PTS | Expires 30 Apr 2024 |
| Tamper | Evident/Resistant/Responsive |
---
Mechanical
Dimensions
L X W X H Or L X W X D

6.1 x 2.8 x 1.0 in.

(155 x 71 x 25.4 mm)

Weight

802.11 wireless model: 8.84 oz. (250.5g), Bluetooth LE model: 8.73 oz. (247.5g)

Mount/Stabilizer


CLICK HERE: Optional Wire Management
Optional Charging Cradle
---
Environmental
| | |
| --- | --- |
| Operating and Storage Temp | 32°F to 113°F (0°C to 45°C) |
| Operating humidity non-condensing | 10% to 90% |
View Support Resources for this product: