DynaFlex Family
DynaFlex and DynaFlex Pro are ready to launch your payment environment to the next level. All DynaFlex products offer an integrated secure card reader authenticator for magnetic stripe cards, EMV chip cards (contact and contactless), and NFC enabled mobile wallets including Samsung Pay, Google Pay, and Apple Pay. DynaFlex Pro products offer a touchscreen display for added convenience.
Countertop Card Reader Built for Stable and Secure Performance
With mounting and stability options and reading locations all visible to the customer from the top, DynaFlex products deliver the stability and performance you need. Ready to accept payments from magnetic stripe, EMV chip contact, and EMV contactless cards and NFC contactless from most mobile wallets and wearables.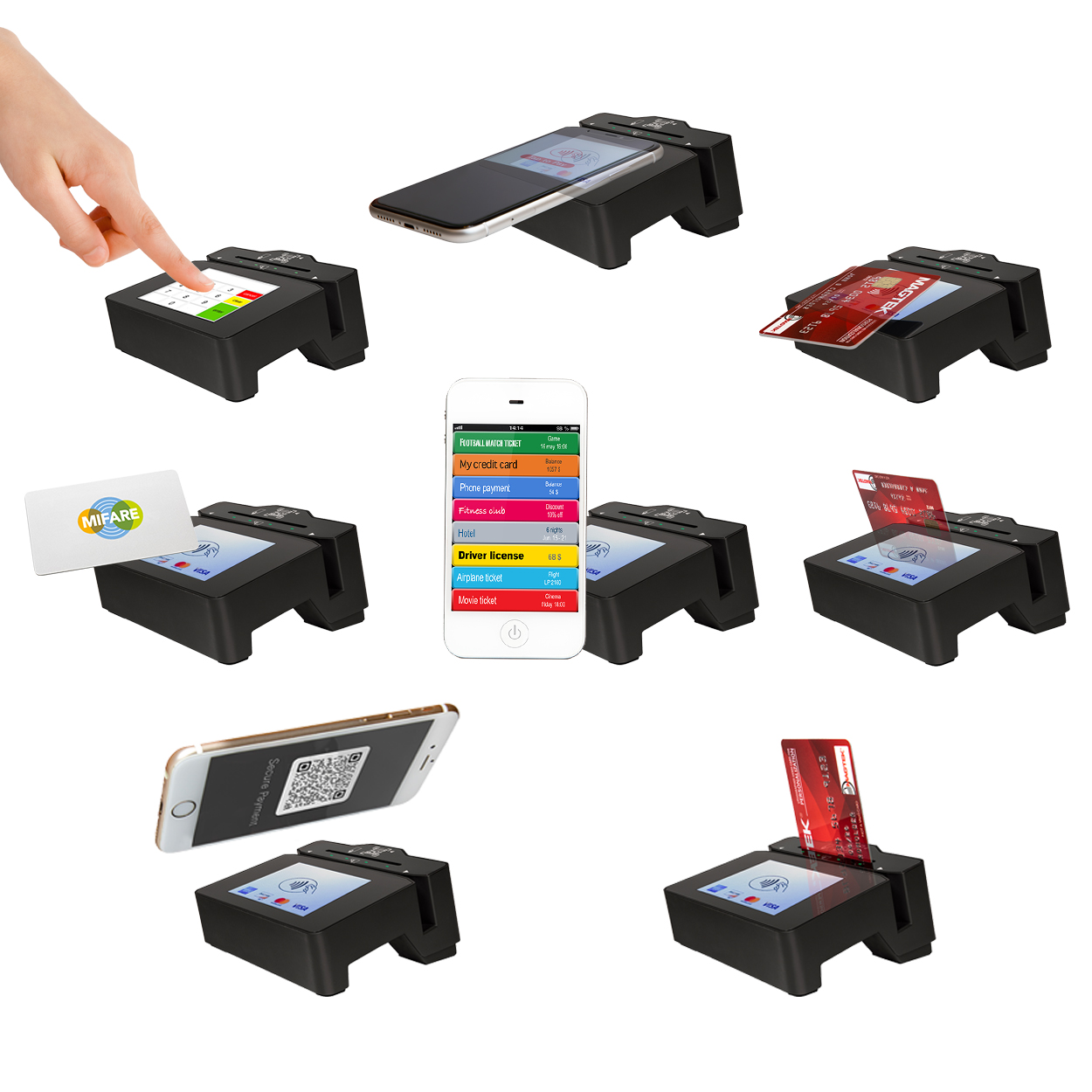 Payment Card Reader with Windows and Android USB Compatibility
DynaFlex products are compatible with Windows and Android devices. Ready for integration into your payment application.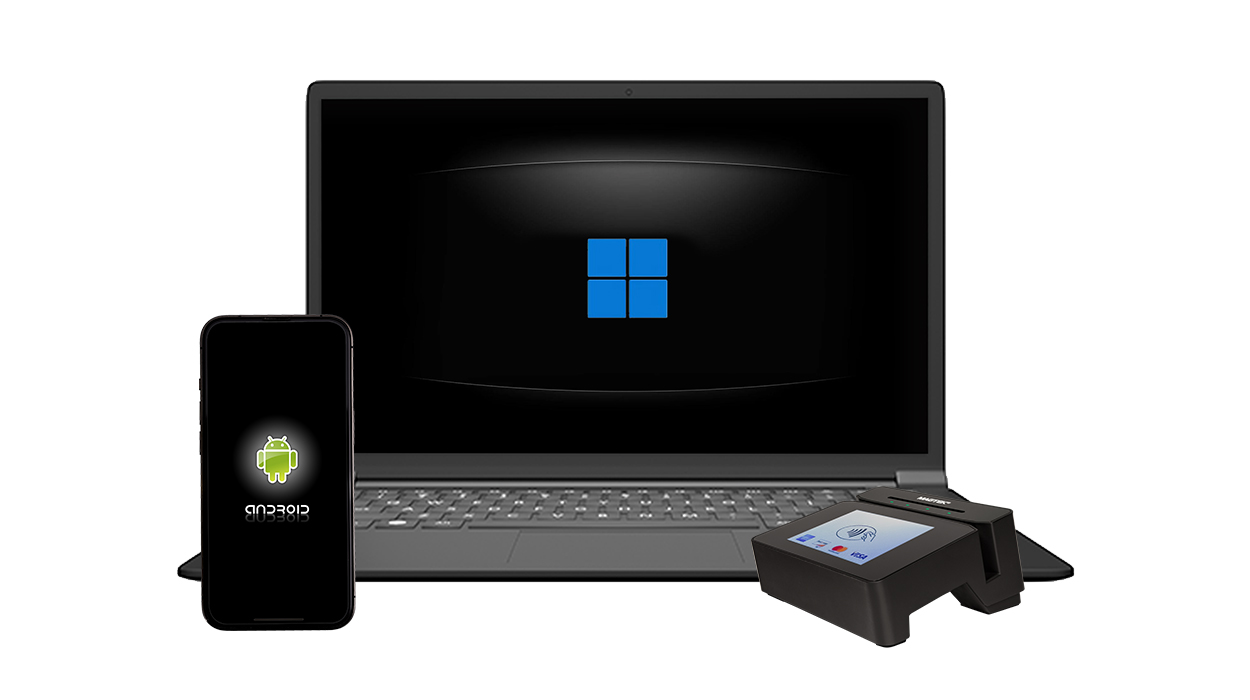 The Power of Flexibility
Whether you plan to use DynaFlex products as mobile connected or countertop mounted, they offer the flexibility you need in a small footprint.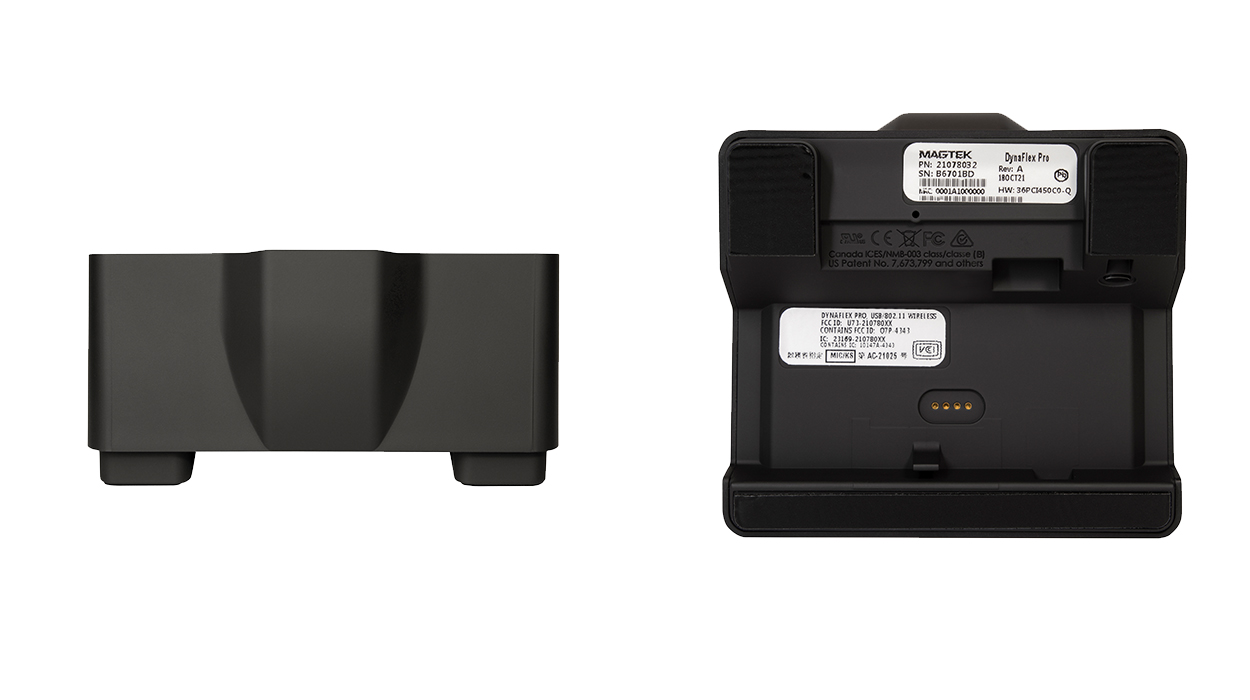 DynaFlex Pro with Touchscreen
DynaFlex Pro's touchscreen display allows consumer interaction and device communication to keep the transaction moving smoothly.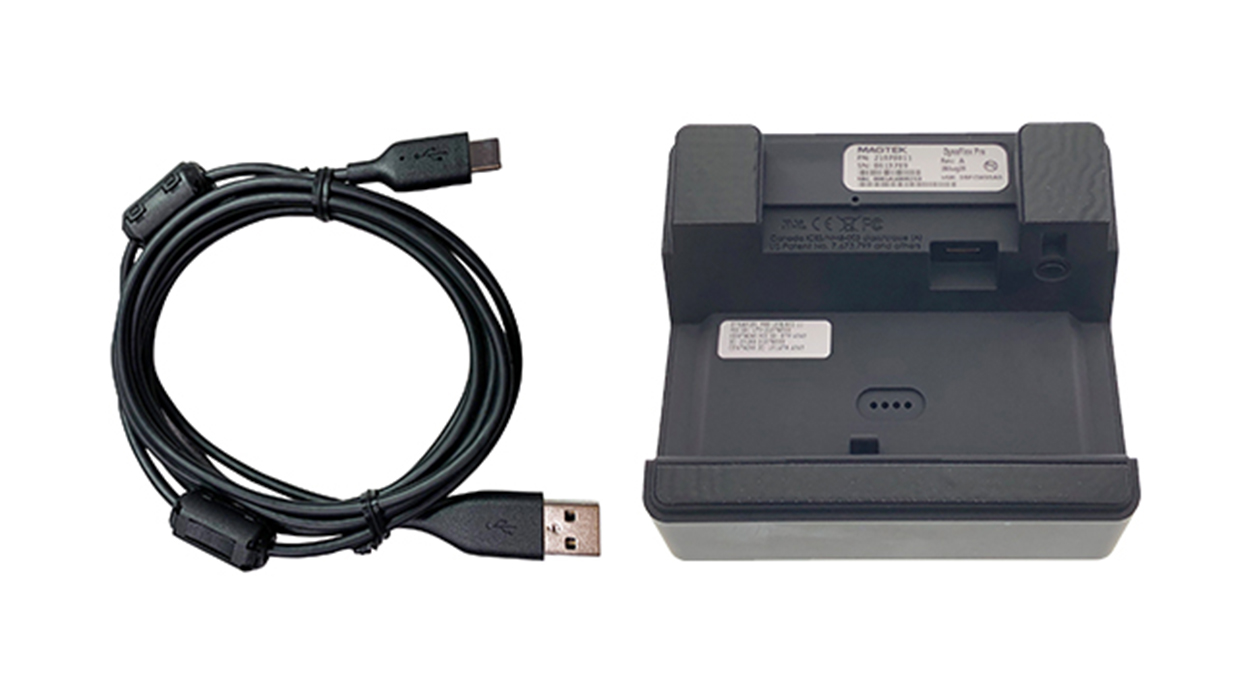 Card Reader Secured with the MagneSafe Security Architecture
DynaFlex products are built on the foundation of the MagneSafe Security Architecture. DynaFlex supports triple DEA or AES encryption, both with DUKPT key management, tokenization and authentication. They deliver PCI-Secure Reading and Exchange of Data (SRED) so any model is suitable for PCI-P2PE Solutions. The magnetic stripe secure card reader authenticator uses MagnePrint® card authentication to secure cardholder data. DynaFlex is ready with device/host authentication, unique, non-changeable serial numbers, and time bound session IDs to defend against rogue devices entering the payment environment.
Magensa Services
Couple DynaFlex products with Magensa Services in order to make your certification cycle easier and remove unencrypted sensitive data from your environment.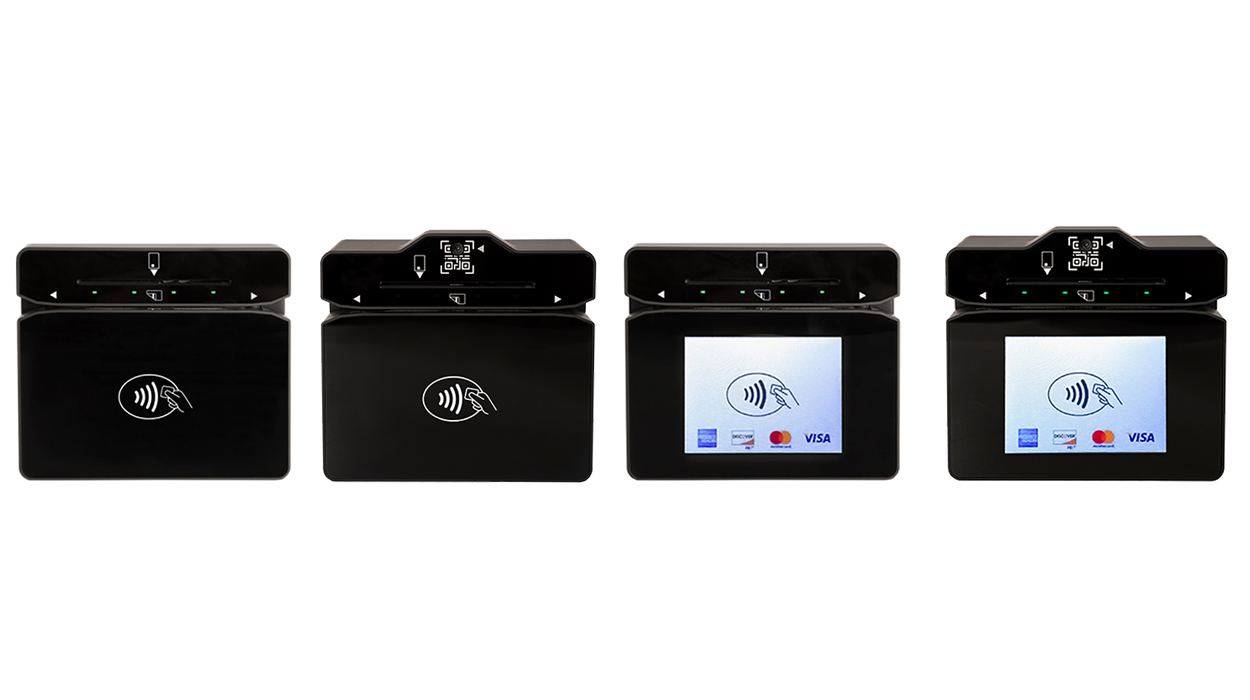 Elevate Payments to the Next Level
Products are available to suit most applications, distinguished by touchscreen displays and communication interfaces.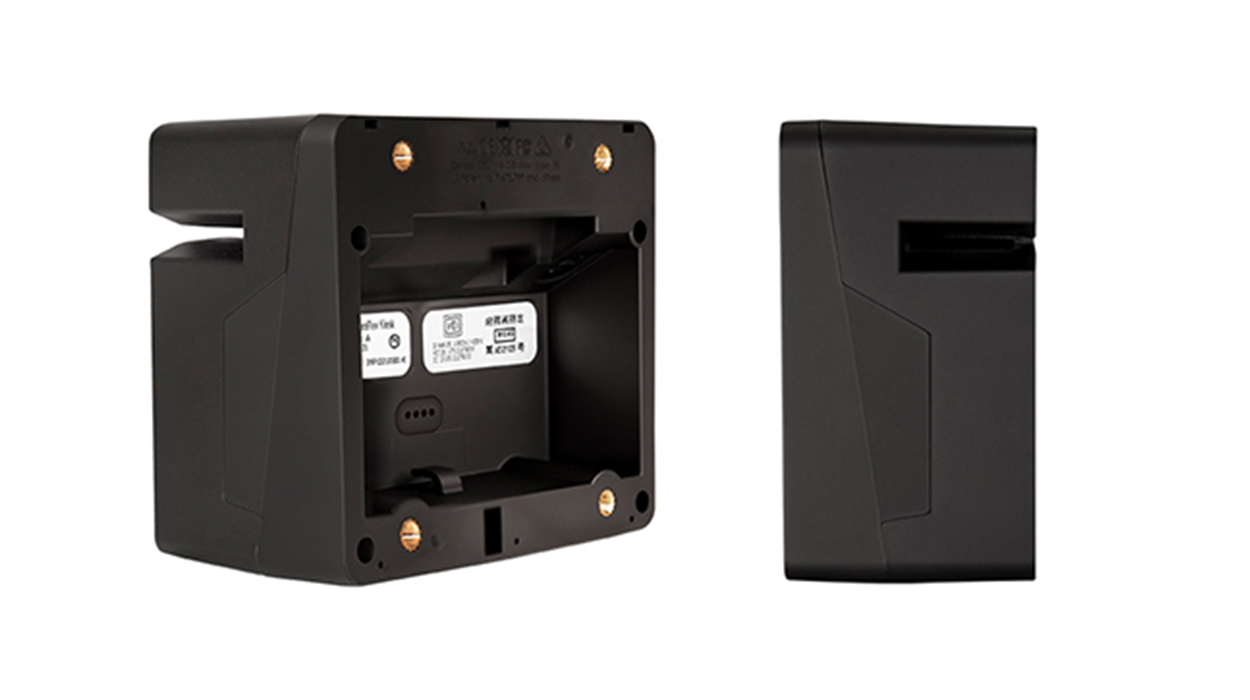 DynaFlex without Touchscreen
DynaFlex delivers a large, clear area for contactless transactions, whether you are accepting EMV contactless cards or NFC mobile wallet payments. DynaFlex is also ready with a smooth magstripe swipe path and EMV card insert slot - all from the front face of the device.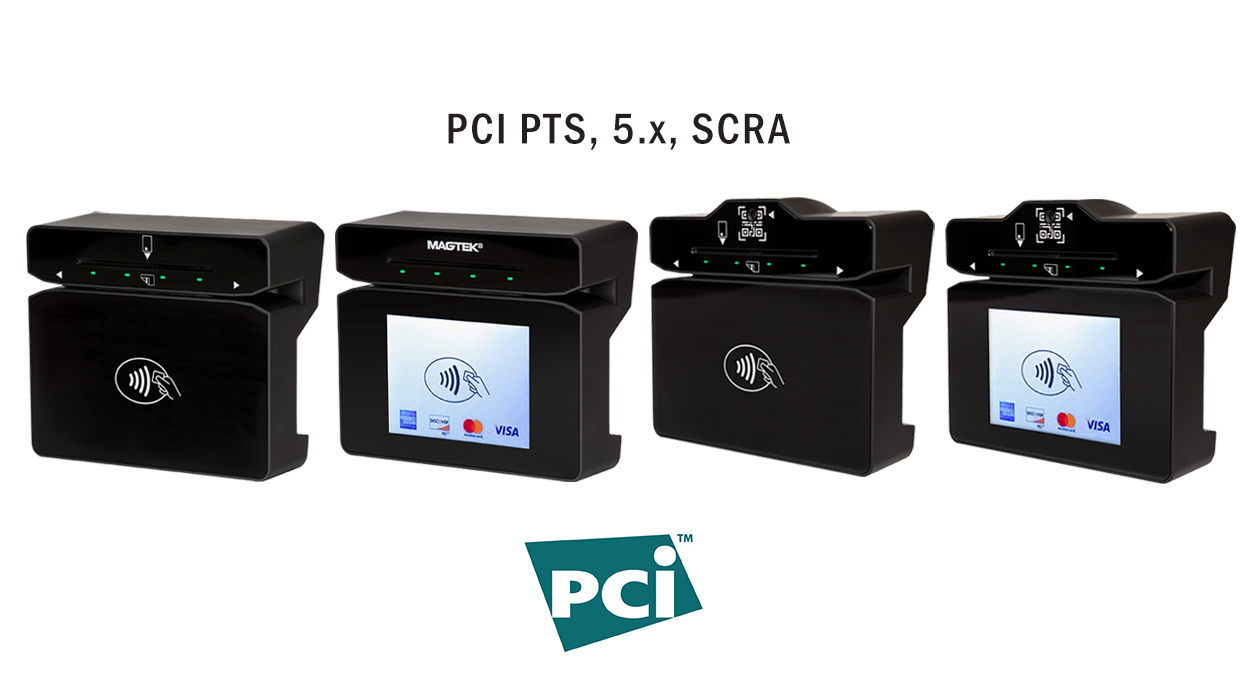 Payment Methods
Magstripe secure card reader authenticator Triple Track (TK1/2/3); Bidirectional read; ISO 7811
YES
6 ips to 60 ips
EMV chip contact
EMVCo L1 and L2 ISO/IEC 7816
YES
EMV contactless
EMVCo L1 and L2, EMV Level 1
ISO/IEC 18092, ISO/IEC 14443 (Type A/B)
Including: Apple Pay, D-PAS, Expresspay, Google Pay, MCL, PayWave, Samsung Pay
YES
NFC contactless / mobile wallets
ISO/IEC 18092, ISO/IEC 14443 (Type A/B), FeliCa, RFID
YES
ISO/IEC 18092, ISO/IEC 14443 (Type A/B)
MSR / SCRA swipes
1 Million
EMV insertions
500K
Compatible Operating System
USB Hosts: Windows 10, Android 4.4.2 and above
CPU
K81
Touchscreen display
(DynaFlex Pro models only)
2.27in. (57.60mm) X 1.70 in. (43.20mm)
320x240 (RGB) Dots
Status indicators
Status indicators 4 LED, auditory beep
General
Connection / Interfaces



USB-C (USB HID 2.0)
802.11 Wireless (b/g/n)
Bluetooth LE (5.0)
Ethernet
Magensa Web services
YES
Electrical
Charging
USB and Cradle Charging
Rechargeable Battery for Bluetooth LE and 802.11 wireless operations
Li-Po
Current and Power
Power through USB.
Battery models required for handheld use.
Security and Certifications
Compliance (FCC, CE, UL)
YES
Certification

PCI PTS POI v5.1 SCR
EMVCo Cert
MagneSafe Security Architecture
YES
Encryption
TDEA/DUKPT
AES 128/DUKPT
Tamper
Responsive
Mechanical
Dimensions
L x W x H or L x W x D




4.0 in. (102mm) x 3.5in. (89mm) x 1.9in. (48mm)
Mount/Stabilizer
Micro-suction feet, or optional mounting bracket
Environmental
| | |
| --- | --- |
| Storage temp | 14°F to 140°F (-10°C to 60°C) |
| Operating temp | 32°F to 113°F (0°C to 45°C) |
| Operating & Storage humidity non-condensing | 10% to 90% |
View Support Resources for this product: