Software and Applications
MagTek understands that without an application the best hardware in the world won't work. MagTek's products are engineered so they are easier to communicate with, better at understanding commands, and work with apps for fast deployment. We also offer a family of solutions for identity and access management, payments, issuance and eSignature to better service you.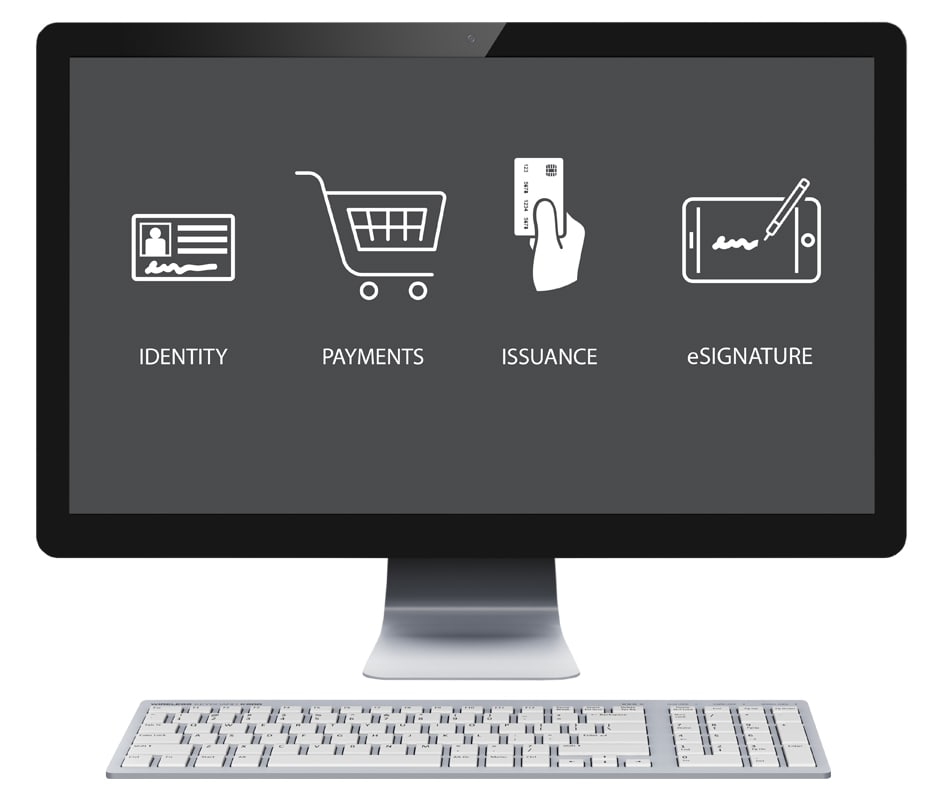 Download Our Apps Today.
Our apps can be downloaded for iOS and Android and Kindle Devices.
See full list >
Certified with key players.
Ready to work for you and ready for you to integrate. All the SDKs and APIs a developer could ask for.
Identity and Access Management
From our roots of providing authentication and access via swipe of an ID card, Magensa has evolved a full suite of Identity and Access Management solutions. Organizations are finding it difficult to maintain and protect centralized databases of usernames and passwords. At the same time, users are challenged with remembering all their passwords and are increasingly skeptical that enterprises can protect and keep their data private.
Magensa's Identity and Access Management platform ranges from mobile based identity proofing to authentication capabilities that enhance current password implementations with multi-factor as well as innovative approaches for eliminating passwords altogether, authorizing secure or high value transactions, and privatizing digital assets.
Mobile Payment - QwickPAY
QwickPAY is made for merchants that need an easy solution to take payments from almost anywhere. Easily accept Visa, MasterCard, Amex, Discover and Qwick Codes payments on mobile devices or our virtual terminal. QwickPAY delivers easier swiping, fraud alerts, instant data protection, transaction freedom, more versatility, better stability, enhanced security and reduction of PCI scope.
Issuance - Qwick Codes Mobile App
Qwick Codes mobile wallet embraces the power of smartphones to enable convenient, fast and secure card-less ATM, retail, and e-commerce transactions. Qwick Codes allows you to use your smartphone or PC to create dynamic, one-time use, account numbers (tokens) that replace credit and debit card information.
Issuance - QwickCards
QwickCards is a cloud-based card issuing software service of MagTek. The easy-to-use interface and administrative management reduces manual tracking and increases employee productivity. QwickCards is a tried and tested software-as-a-service platform being used by institutions across the country, delivering high-end technology at a fraction of software-in-a-box models.
Magensa QwickSign
Another aspect of secure transactions involves esignature solutions. QwickSign leverages the same encryption technologies used in payment applications to help organizations automate paper based signing processes with esignature. In addition to automating the manual processes, a large percentage typically also include a payment. The processes are consolidated into a single transaction increasing business efficiency and compliance.