Payment Applications Services
Magensa's Payment Application Services utilize all of the core building blocks offered by Magensa. We deliver the most secure Payment Solution designed to combat fraud and make payment simple and trustworthy. Whether accepting a traditional magstripe card, contact/contactless EMV card or NFC token, from a mobile or countertop device, your transactions will be secure.
QwickPAY is a fully integrated payment solution for mobile and PC POS
QwickPAY is made for iOS, Android, Windows and OS X operating systems. The QwickPAY platform leverages the entire breadth of the MagneSafe Security Architecture and Magensa Services. QwickPAY is made for merchants that need an easy solution to secure and accept payments from almost anywhere.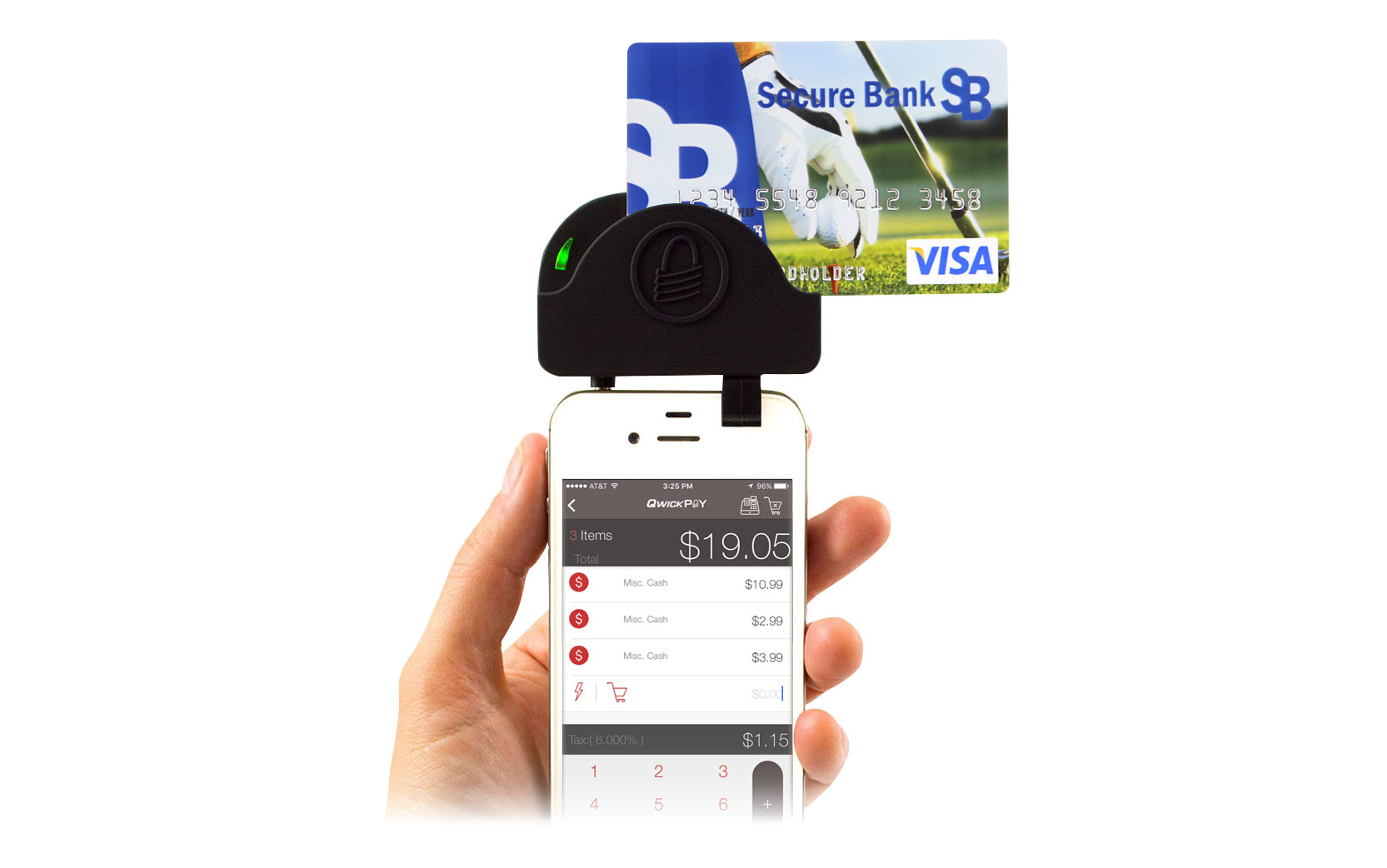 MagneFlex Prism
MagneFlex Prism is a suite of developer tools that reduce the points of development. Instead of using SDKs, APIs, and applets to build an interface to the hardware device, another to interface to the POS application, and another to the gateway, you can build the interface to just MagneFlex. MagneFlex drives the hardware, interfaces with the POS app, and can issue the commands to pack, parse and send the data out for processing.
MagneFlex is a software semi-integrated solution, independent of the POS application, that accepts transaction data from authenticated DynaPro terminals and forwards the data to the Magensa Payment Protection Gateway (MPPG).
MPPG then decrypts the data, formats it for authorization and transmits the authorization message to the appropriate acquirer/processor. Since MagneFlex is a bounded application and is independent of the POS application, users can realize a significant reduction in their time and expense to achieve certification.

Standard Configurations
QwickPAY Standard Configurations
Platforms
iOS, Android, Windows, Mac
Interface
Web Services
Operating Systems

iOS 6.0 or newer
Android 2.3.3 or newer
Win OS 7 and 8 64-bit
Mac OS 10.8.5

iOS Device Compatibility
30 PIN or Lightning connection, Audio jack and Wireless
Android Device Compatibility
Audio jack, USB, Wireless
Windows/Mac Device Compatibility
USB, Wireless KB or Ethernet
Requirements
QwickPAY Virtual Terminal, MagTek card reading device, account
Login
Login credentials are required
MagneFlex Prism Standard Configurations
| | | |
| --- | --- | --- |
| | Web-Based Apps | Network Client Apps |
Name
Navy
Blue
iOS
Sky
Android
Teal
Powder
POS Application Type
Web application
Web application
Web application
Network Client
Network Client
Terminal Host
Not applicable
Not applicable
Not applicable
Windows
Windows
Server Operating System
Open (Linux, Unix, Windows, etc.)
Open (Linux, Unix, Windows, etc.)
Open (Linux, Unix, Windows, etc.)
Windows
Windows
Supports Keyboard Emulation
NO
NO
NO
YES
YES
Uses Magensa Gateway
Optional
Optional
Optional
Required
Optional
Talks to MagTek Hardware Device
YES
YES
YES
YES
YES
Encrypted Cardholder Data
YES
YES
YES
YES
YES
View Support Resources for this product: